Lizzo Brought a Flask For Adele to the 2023 Grammys
Lizzo Snuck an Extra Flask Into the Grammys Just For Adele
Sharing is caring. Lizzo recently shared new details about her Grammys night and relived the excitement of her win during an appearance on "The Graham Norton Show" on Feb. 10. While showing a photo of Lizzo's reaction to hearing her name called, the late-night host noticed another hilarious detail. "Is that a hip flask?" he asked, pointing to the small, crystallized container at the bottom of the screen. "Yeah," Lizzo admitted confidently, bursting into laughter. "One of many."
Lizzo quickly clarified that not all of the flasks were intended for her own use. "I had two flasks for me, and one for Adele," she said. Not only are the two singers friends, but they were also seated closely together at the award show. "It was lit."
"That's my special-occasion flask."
Still, Norton didn't understand why the "About Damn Time" singer would need to bring her own drinks to a ceremony as prestigious as the Grammys. "Why do you have to bring a hip flask?" he asked incredulously. "Because there's not a bar," Lizzo answered simply. "I'm like, 'Come on, y'all. We need more alcohol, like, this is the Grammys. We're all stressed.'" Although there were some drinks, she said the portions were stingy. "They walked around with some wine," she remembered. "But the wine was a sip." Lizzo added that she took multiple glasses and pretended they were for her friends.
In true Lizzo fashion, the flask featured in the photo was totally glamorous, as fellow guest Shania Twain noted. "It was so beautiful. Shiny, bedazzled," Twain said. "That's my special-occasion flask," Lizzo joked. "I have lots of flasks. You just never know." Catch a glimpse of Lizzo's best flask below, and see why she would be one of the most fun people to attend an award show with.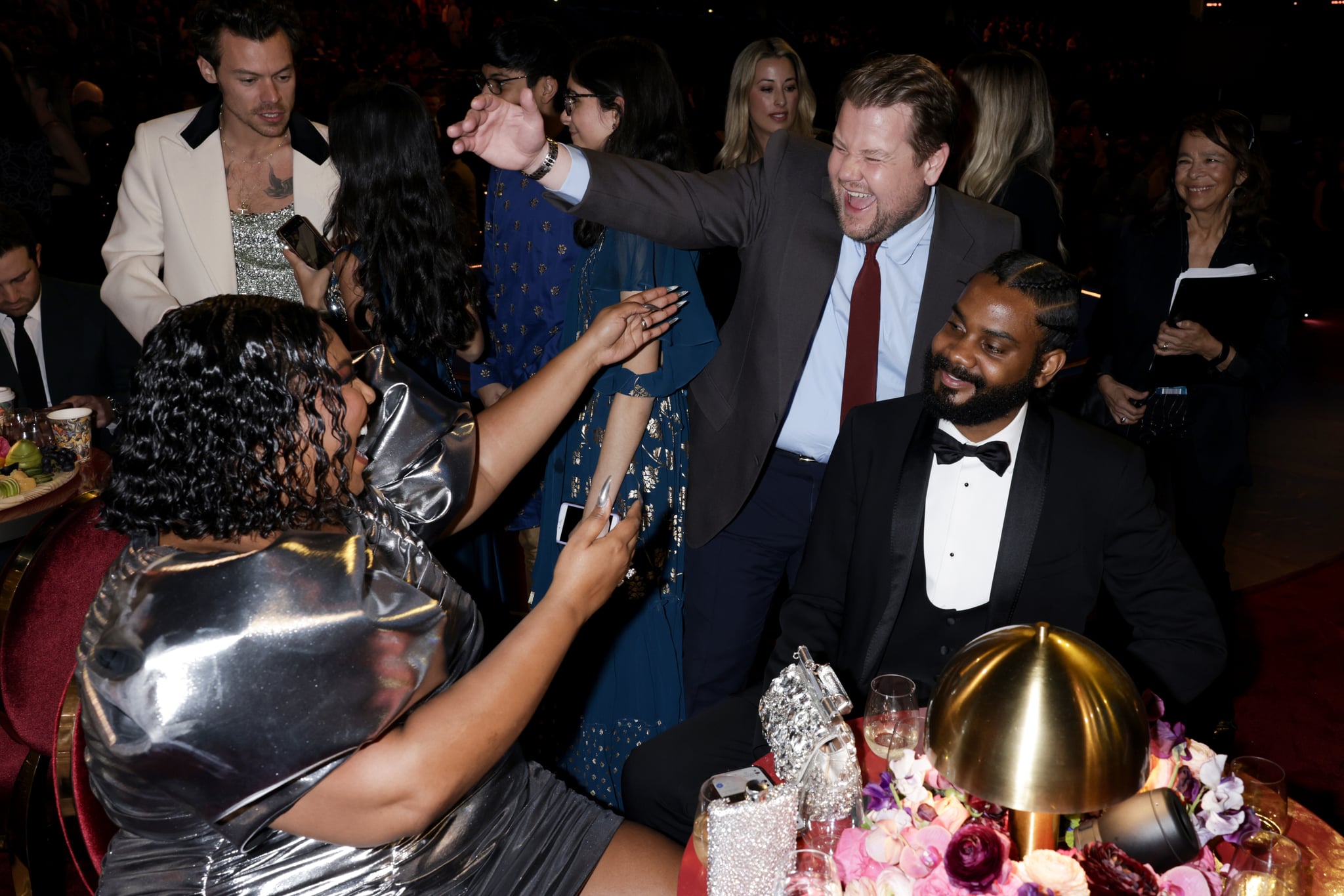 Image Source: Getty / Kevin Mazur