Shaina Hurley From Love Is Blind Season 2 Is Married
Shaina Hurley Gets Married 1 Year After "Love Is Blind"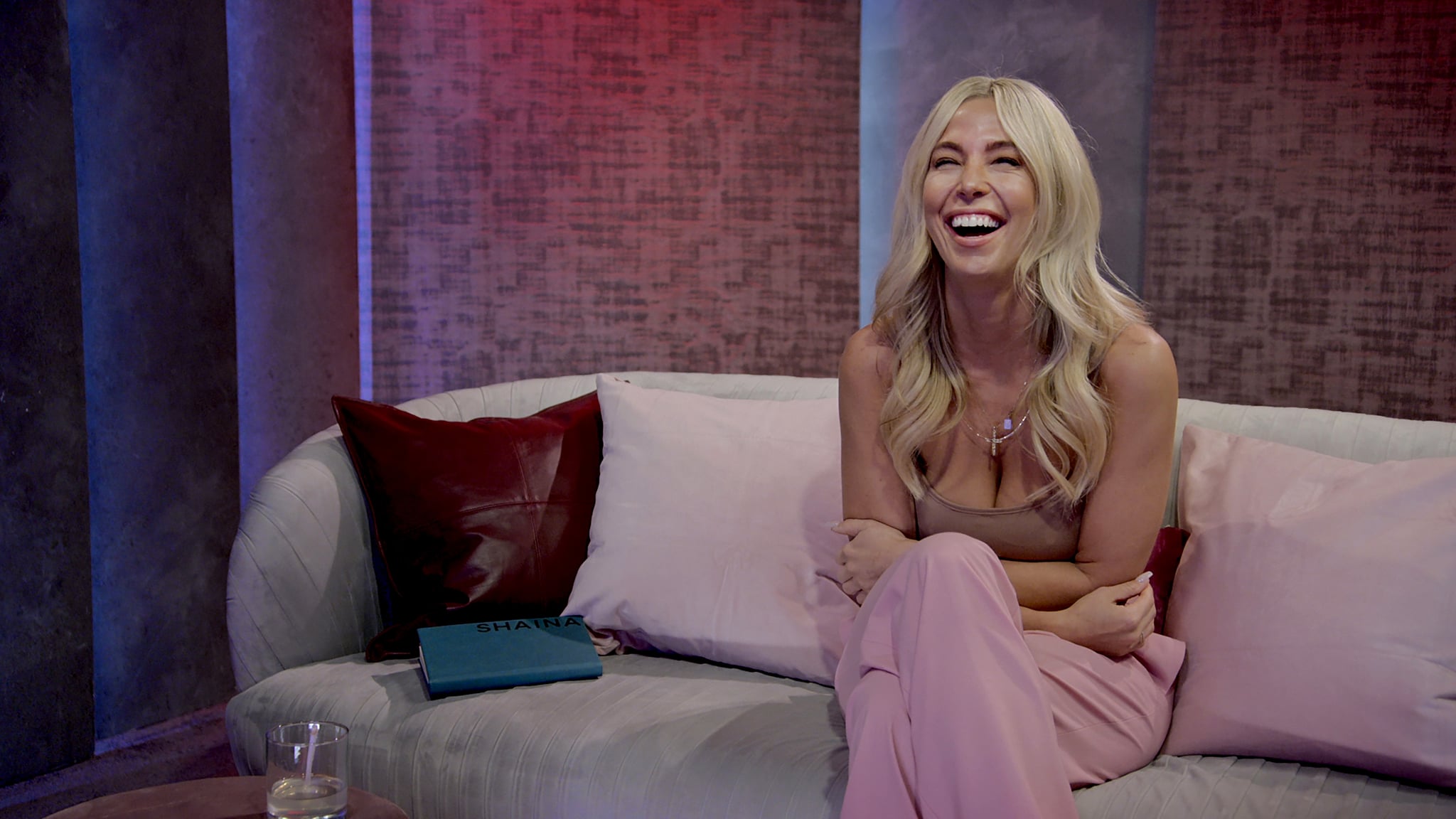 Image Source: Netflix
Shaina Hurley is married! The "Love Is Blind" season two cast member tied the knot with her fiancé Christos Lardakis at a courthouse in Chicago on July 2, according to TMZ. Though the couple reportedly only wed in front of Lardakis's daughter and a close friend, they're reportedly having a "more traditional, bigger ceremony" later this month in Greece. Hurley has yet to share news herself, but the reality star recently posted photos from her bachelorette and bridal shower on Instagram.
Back in March, People announced Hurley and Lardakis's engagement, reporting Lardakis had proposed to Hurley on March 10, and that the couple planned to get married in Greece this summer. The same day the news broke, Hurley made her relationship Instagram official, sharing photos of the two coincidentally vacationing in Mykonos, writing, "My ride or die forever."
"Shaina is engaged. She's been dating Christos for almost a year and this is the happiest I've ever seen her," a source told People at the time. "He has stood by her side through all of the 'Love Is Blind' drama and has been her steady in the storm." Hurley previously revealed she was in a relationship, describing it as "pretty serious" on the "Viall Files" podcast on March 2.
Fans of the Netflix show will remember Hurley left the pods engaged to cast member Kyle Abrams, though they split shortly after a difficult meeting with Hurley's family. She also opened up about her feelings for Shayne Jansen, who was engaged to Natalie Lee, but eventually broke up as well. After the season two reunion, Abrams is rumored to be dating Deepti Vempati, who memorably got engaged to but split from Shake Chatterjee.