Luka Sabbat Talks Season 4 of Grown-ish
Luka Sabbat Wants to Know What Will Happen to "Grown-ish" After Graduation, Too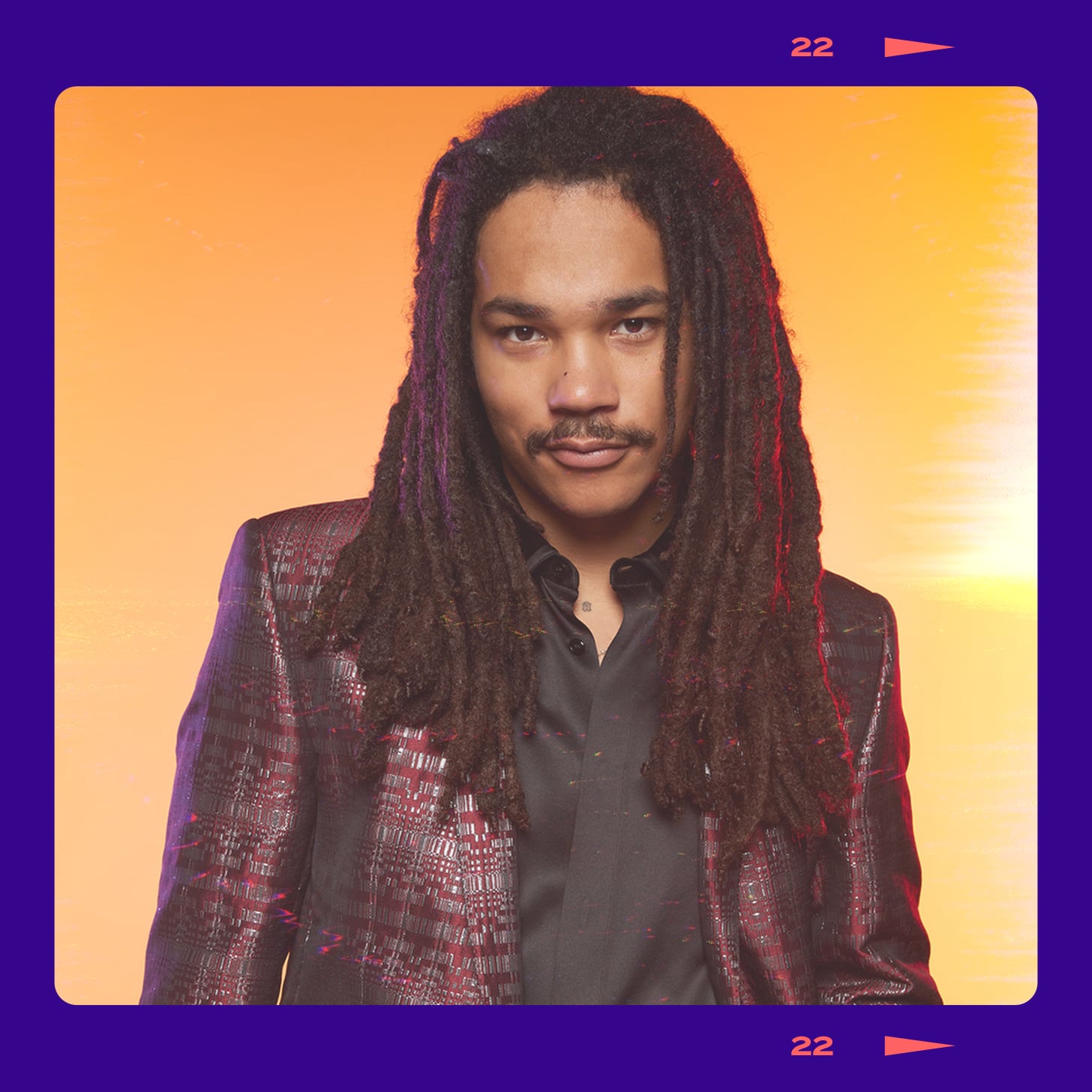 In our Q&A series Last Call, we get down to the bottom of every last thing with some of our favorite celebs — from the last time they were starstruck to the last song they listened to. This week, Luka Sabbat takes our call.
"Grown-ish" has finally returned to finish out its fourth season, and this time, it's all about graduation. Over the past four years, the Freeform series has explored the realities and curveballs of the college experience — from changing majors to finding independence to navigating adulthood, all building up to the big moment the cast get their degrees. But just like real-life college students, the cast of "Grown-ish" — which includes Yara Shahidi, Luka Sabbat, Chloe Bailey, Diggy Simmons, Francia Raisa, Jordan Buhat, and Emily Arlook — have no clue what the future holds for them after graduation.
"Everybody has a different experience . . . graduation, everybody has a different version of it."
"Everybody has a different experience . . . graduation, everybody has a different version of it," Sabbat tells POPSUGAR. "Some people graduate, and they already have a plan. Some people don't. Some people barely make it. There's so many different components and characters that are going through different things [this season]." Part two of "Grown-ish"'s season four picks back up on the aftermath of Aaron and Zoey's huge fight after she accepts an internship from her ex, Luca (Sabbat). But in episodes ahead, everyone else is focused on making bigger decisions for their futures and finalizing postgrad plans — especially Luca, who is now busy getting his brand off the ground.
Still, Sabbat says it's hard to say what else may be in store for his character and others after graduation, considering there's still no word on whether or not a fifth season is happening. "What happens after graduation? We're not in college anymore. So how do you explore all these different character developments . . . Who are you going to follow?" he asks. "There's so many different ways it could go. That's why it's hard to really say how it does happen, because college is the one thing that brought all these characters together . . . So it's up to the producers and writers to figure out how that will work because that sounds complicated."
While we wait to see if "Grown-ish" will be renewed for another season, read the rest of Sabbat's Last Call interview ahead.
What was the last day of filming season four of "Grown-ish" like?
It was interesting because we were block shooting. So the last day [wasn't] the last scene, and I actually wasn't even filming the last day. I just came in for the wrap party to see everybody, say goodbye, and stuff. But I mean, it's pretty crazy. You spend four years hanging out with these people, basically half of the year, every day, and then it ends. But it was fun, we all just hung out.
What was the last thing you did with your "Grown-ish" costars off set?
Well, what happens off set stays off set — I'm just kidding. We were just hanging out. We all have trailers, and we just kick it like any other day, really.
Who is the last "Grown-ish" costar you texted?
Hmm, probably Yara.
What is the last show you binge-watched?
The last show that I binge-watched, like watched the entirety of it, was probably "The Sopranos." Classic. But that was at the beginning of COVID. I'm actually more of a movie guy. I don't really watch TV shows.
So what's the last movie you watched?
Yesterday I watched "Memento." It's Christopher Nolan's first film. It's a really good movie.
What is the last song/album you listened to?
"Glow On" by Turnstile. It's a really good rock-and-roll punk album. It's a really cool band.
What is the last thing you did for fun?
Probably played "War Zone" or something. I mean, I do pretty fun stuff. I just had dinner with my mom in Paris yesterday.
What is the last thing you received as a gift?
My friend Tremaine Emory has a really cool brand called Denim Tears that explores a lot of African American history, African history, and stuff like that. He collaborated with UGG, so actually I have one of the two pairs here. That was the last gift I got.
Image Source: Freeform / Jabari Jacobs