5 Things to Know About "Kindred" Newcomer Mallori Johnson
Mallori Johnson may be a newcomer to the acting world, but she has the talent of a seasoned veteran. The 24-year-old Juilliard School graduate leads FX's TV adaptation of Octavia E. Butler's "Kindred" novel — which premiered on Dec. 13 — as Dana, a young, aspiring writer who moves to Los Angeles and finds herself traveling back in time to a 19th-century plantation. The series marks Johnson's first major role after she snagged a smaller part in Apple TV+'s "WeCrashed." And from what she tells POPSUGAR, it was an "extremely nerve-wracking" experience for her.
"Octavia Butler is so legendary, and I know she had such a huge cult following," Johnson says. "So going into it, I was just thinking I don't want to cause any disrespect to her legacy. And also, stepping on a set for the first time and not knowing how the camera angles work, having to really learn on my feet as I went, discovering a process, taking care of myself, all of that was very, very foreign to me."
Though Johnson says filming "Kindred" shortly after graduating from college in 2021 was "intimidating," she had support around her, even on days when she asked herself, "What am I doing?" "Thankfully, I had people around me who were willing to offer a helping hand and be like, 'We got you,'" she says.
"Kindred" is now streaming on Hulu. Read ahead to get to know more about the show's leading lady.
01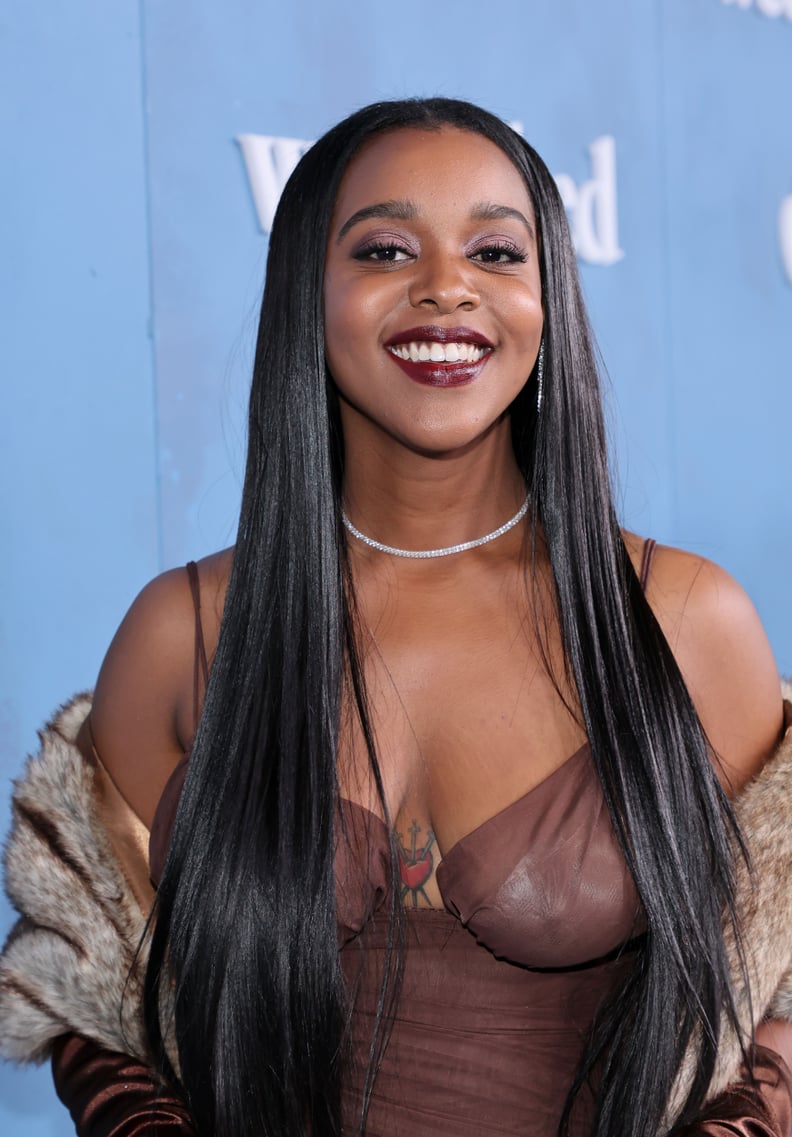 She Started Auditioning For Television Roles While She Was Still in College
If Johnson looks somewhat familiar, it's probably because you've seen her in a few episodes of 2022's "WeCrashed," which recalls the rise and fall of real-life couple Adam and Rebekah Neumann and their multibillion-dollar company, WeWork. According to Elle, Johnson landed the small part while she was still a student at Julliard. "Our teachers were teaching us how to audition — we were learning what to wear and what people respond to, which was really cool. At the same time, we were also transitioning out of theater into film," Johnson previously told the outlet. ". . . I was trying to learn all that at once and then I ended up getting the audition for 'WeCrashed.'"
02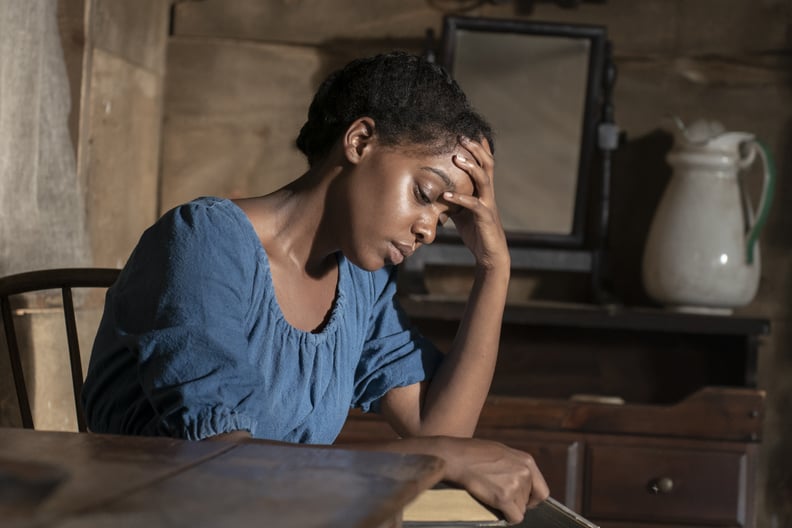 She Booked Her First Leading TV Role Straight Out of School
Shortly after she began auditioning for TV, Johnson heard about an opportunity to try out for "Kindred." "It was my fourth year [at Julliard] so everything that we were learning was how to dress and how to present yourself for an audition. So I was just happy to do the audition," the actor tells POPSUGAR. "I was like, 'Oh wow, this is literally a really cool opportunity to practice what I've been learning.' And then the further it went on, the more I was just like, 'This is unbelievable.'"
Johnson landed her lead role in "Kindred" not too long after graduating from Julliard's drama program in 2021. Of the audition process, Johnson says she "never expected or thought that it would go as far as it did." "I was just excited to be in front of [showrunner] Branden Jacob-Jenkins and [director] Janicza Bravo," she adds with a laugh. "I was barely able to talk to them. It was incredible."
03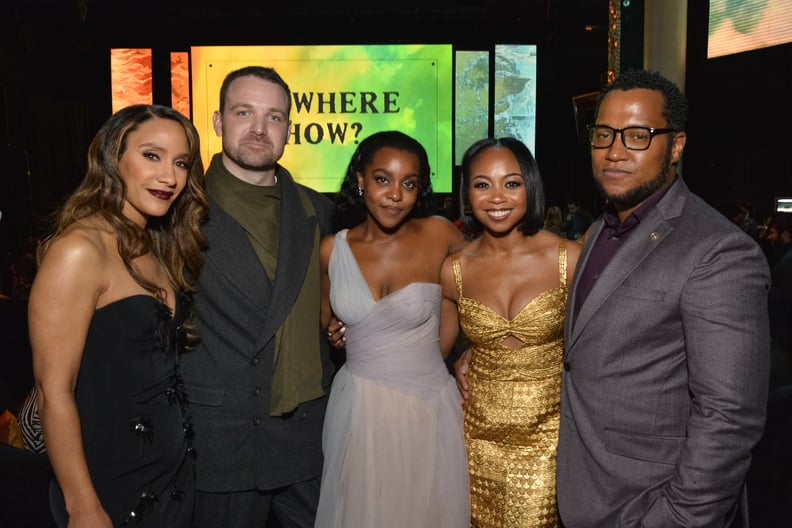 Her "Kindred" Costars Have Lots of Praise For Her Lead Performance
Johnson may have had nerves about leading a TV series for the first time, but her "Kindred" costars say they could barely tell she was an acting newbie. "You wouldn't know that it's her first leading role, I'll tell you that. That's what's crazy," Gayle Rankin, who plays Margaret Weylin, tells POPSUGAR. "[But] it's not crazy because she's [luminous]. She's a real raw talent, and not only a raw talent, she's an extremely curated talent. She's worked so hard. She was just fresh out of drama school, and she's a real artist. That was just so clear to me. She's extremely good and extremely humble, and it was so fun and challenging in the best way to work with her."
Others like Micah Stock, who plays Johnson's onscreen love interest, call the 24-year-old a "powerhouse" who's an "incredibly lovely person" and an "insanely talented wizard." "As a scene partner, there's just nothing better that you can ask for," he adds.
Meanwhile, Jacobs-Jenkins says Johnson is "a star." "It is a great luck to be able to be at the beginning of what's going to be someone's most . . . she's going to have an amazing career," he tells us. "She's unbelievably talented. She's beautiful, she works incredibly hard, and people don't understand how difficult a job it is to be the star of a show, especially in a show like this, where you're in almost every single scene. But she powered through this [like] an absolute pro with 10 times her experience. So I feel the show is that much richer to have Mallori attached to it."
04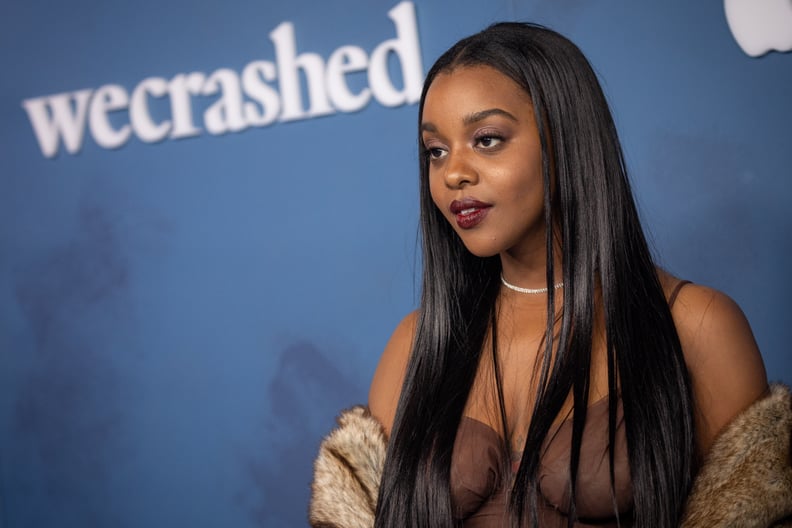 An Aretha Franklin Song Once Helped Her Tackle a Tough Scene
Johnson tells POPSUGAR she was already familiar with Butler's 1979 novel before she joined the cast of "Kindred," so she was prepared to film some of her more difficult scenes. However, in speaking with Vanity Fair, the actor recalled a time when she prepared for a particularly tough scene, alongside costars Austin Smith and Sheria Irving, by listening to Aretha Franklin's "Amazing Grace." "We were sitting and listening and crying," Johnson told the outlet. "We connected to something beyond us."
05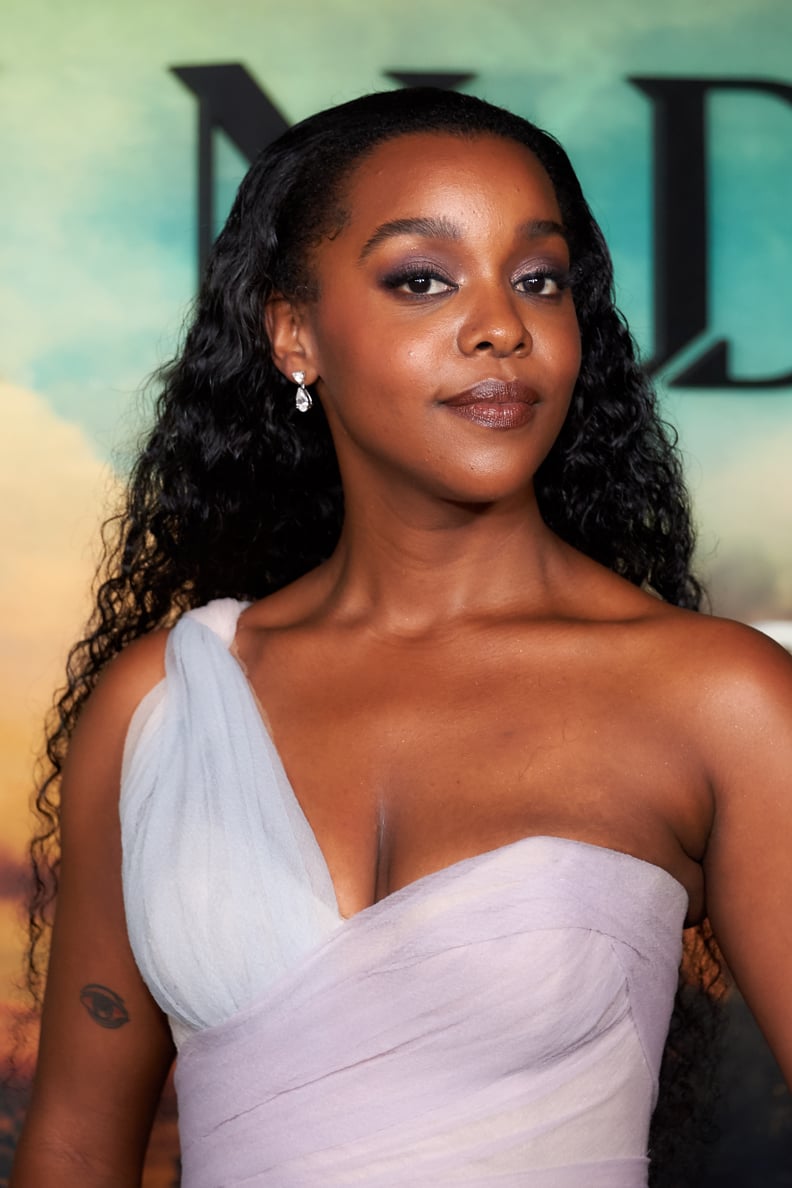 She's Not Concerned About the Fame She'll Gain From "Kindred"
"Kindred" will surely be a defining role in Johnson's career as more eyes will be on her now than ever before. But the actor says she's not phased by the newfound fame coming her way. In fact, she's "not thinking about it" at all. "Maybe I should be, but I just have never really wanted to have a huge presence online," she told Elle. "Even though I participate — I have Instagram, Twitter, TikTok, and all the things — at the end of the day I want my work to speak for itself."