Meagan Good Reflects on Divorce From DeVon Franklin
Meagan Good Reflects on Split From DeVon Franklin: "I Did Everything That I Could Do"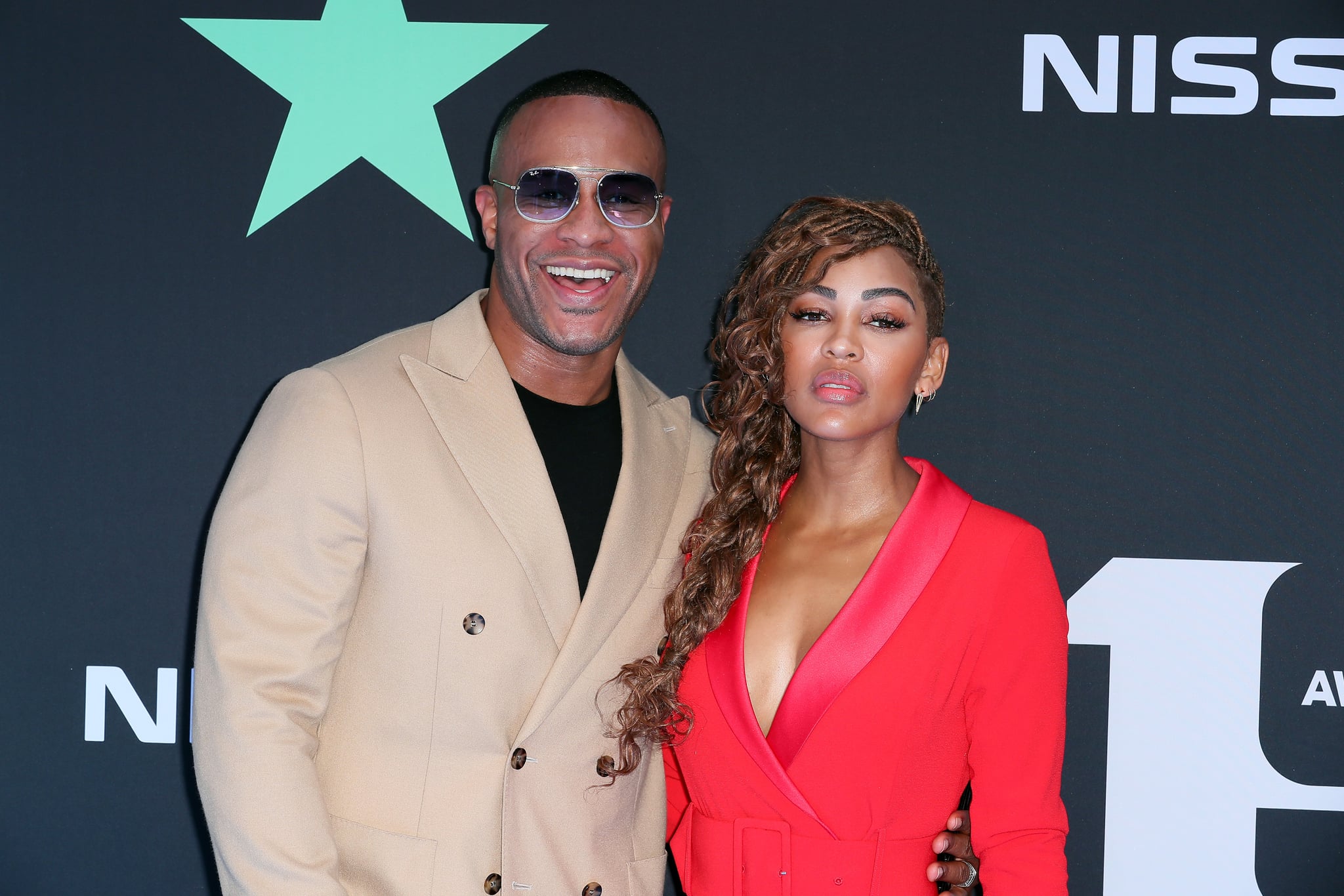 It's been over a year since Meagan Good and DeVon Franklin announced they were divorcing after nine years of marriage, and now the "Shazam! Fury of the Gods" actor is reflecting on the former pair's decision to separate.
On Dec. 21, 2022, Good and Franklin shared a joint statement with People confirming their split. "After much prayer and consideration, we have decided to go into our futures separately but forever connected," they said. "We celebrate almost a decade of marriage together and a love that is eternal. There's no one at fault, we believe this is the next best chapter in the evolution of our love."
They continued, "We are incredibly grateful for the life-changing years we've spent together as husband and wife. We are also extremely thankful to God for the testimony being created inside us both and for blessing our lives with each other."
"It's nothing that I would have ever chosen, and when I realized that it was happening, I was devastated."
However, in a new interview with Essence, published on March 15, Good revealed that the decision to divorce wasn't hers, though she didn't place blame specifically on her ex-husband, who she still considers an "incredible and beautiful person." "It's nothing that I would have ever chosen, and when I realized that it was happening, I was devastated," she said. "I was like, 'This is me, Lord. I did everything that I could do to the best of my ability. I don't understand why I did all these things, and then this is my end result.'"
Good noted that nothing malicious on her and Franklin's part ended their marriage, nor was there anything false about their 2017 book "The Wait: A Powerful Practice for Finding the Love of Your Life and the Life You Love." But she did share that their divorce, which was finalized on June 23, 2022, was "rough" on her.
"Because my biggest fear was what happened between my mom and my dad would to happen to me, which is you've been with your husband for 10 years and you break up," she said. "I would say, 'I'm never getting divorced. I'm in it forever, good, bad, whatever it is, I'm never going to give up. You're my person, I'm your person, that's it.' It took me a long time to understand that God didn't do divorce. DeVon and I both have free will. So I had to accept that God didn't lie when he told me that was my husband . . . But he didn't say we'd be together forever."
Looking back on their relationship, Franklin said she has no regrets about marrying or divorcing Franklin. "Once I accepted everything, I felt grateful for the time we had together and the beautiful journey," she concluded. "Then there was an excitement. I get to start life all over again, in my prime, with so many incredible things happening in my life and in my career. I get to do this again."
Good and Franklin first met on the set of 2011's "Jumping the Broom" and tied the knot a year later. Their last red carpet appearance together was at the 2019 BET Awards.
Since their breakup, Good has made small mentions of her divorce in interviews, most recently, prior to speaking to Essence, on "The View" in January. "In this season I'm just really excited about what's next," the "Harlem" star shared on the talk show. "I feel like I get to start my life over in some ways and have a second chance at whatever is supposed to be next. So I'm really embracing that . . . I don't know what to expect and that's kind of amazing."