Meghan Markle's International Women's Day Family Photo
Meghan Markle and Prince Harry Look Joyful in Family Photo Released After Oprah Interview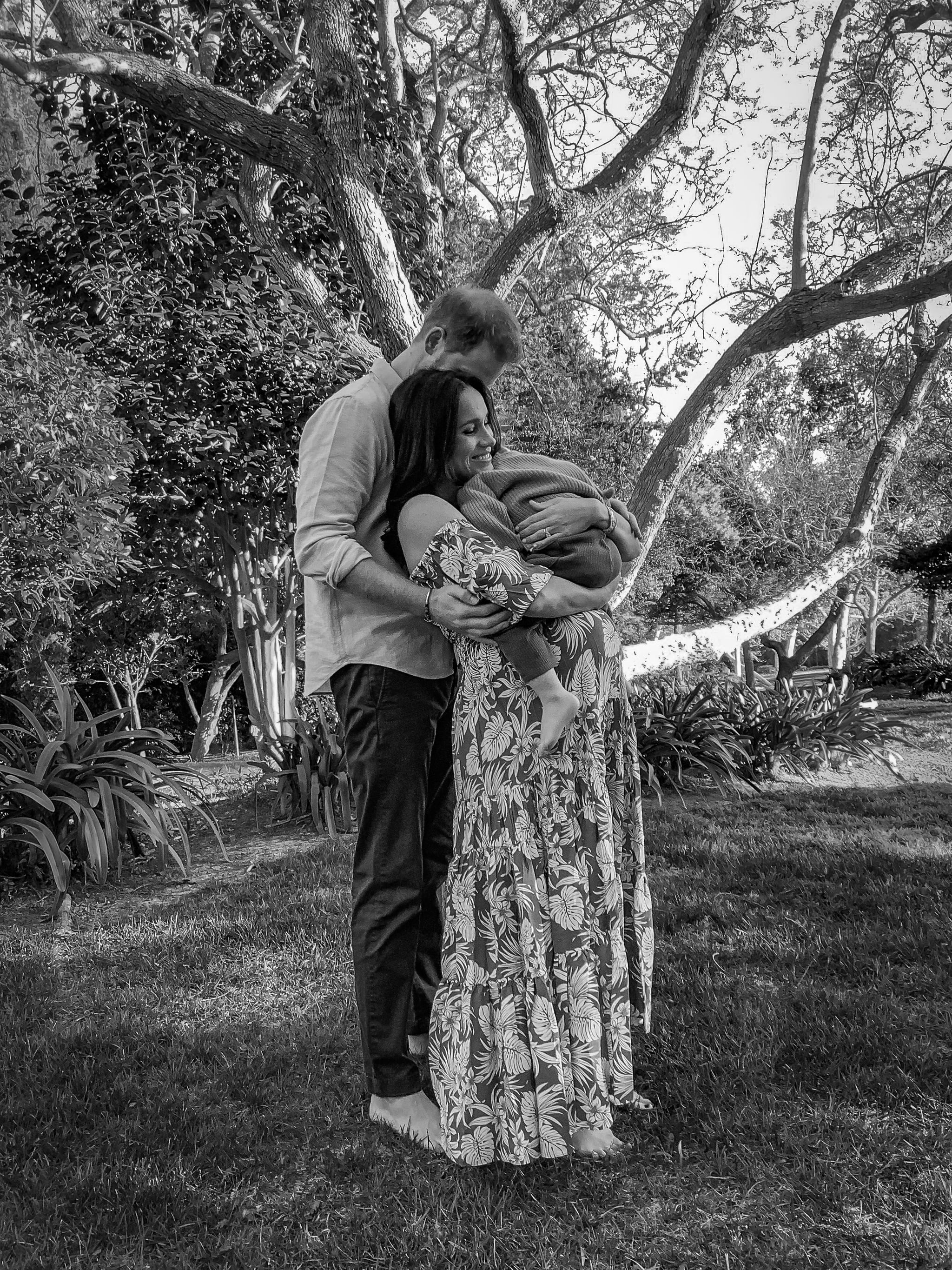 Meghan Markle and Prince Harry's interview with Oprah Winfrey on March 7 included a number of jaw-dropping revelations, many heartbreaking and others exciting. As part of the more positive news, the Duke and Duchess of Sussex announced their coming second child is a baby girl, due sometime this summer. "It's amazing," Harry said with joy.
Coincidentally, the following day marked International Women's Day, and Harry and Meghan's photographer Misan Harriman celebrated the occasion and the exciting announcement by sharing a new photo from the couple's pregnancy-reveal shoot. In the picture, we see Meghan wearing a tropical print dress and holding 1-year-old Archie, with Harry hugging them both from behind. "What wonderful news to celebrate on International Women's Day!" Misan captioned the photo on social media. "Congratulations my friends, and welcome to the #girldad club H."
Meghan and Harry told the public they were expecting their second child on Feb. 14. As Meghan told Oprah in their interview, she's experienced devastating losses recently, including a pregnancy loss last year. She still remains hopeful. "I grieve a lot. I mean, I've lost my father. I lost a baby. I nearly lost my name. I mean, there's the loss of identity. But I'm still standing, and my hope for people in the takeaway from this is to know that there's another side," Meghan said. "To know that life is worth living."
Image Source: Misan Harriman