Miley Cyrus Reacts to Nick Jonas Slander at Lollapalooza
Miley Cyrus Reacts to a Lollapalooza Chile Sign That Says "F*ck Nick Jonas"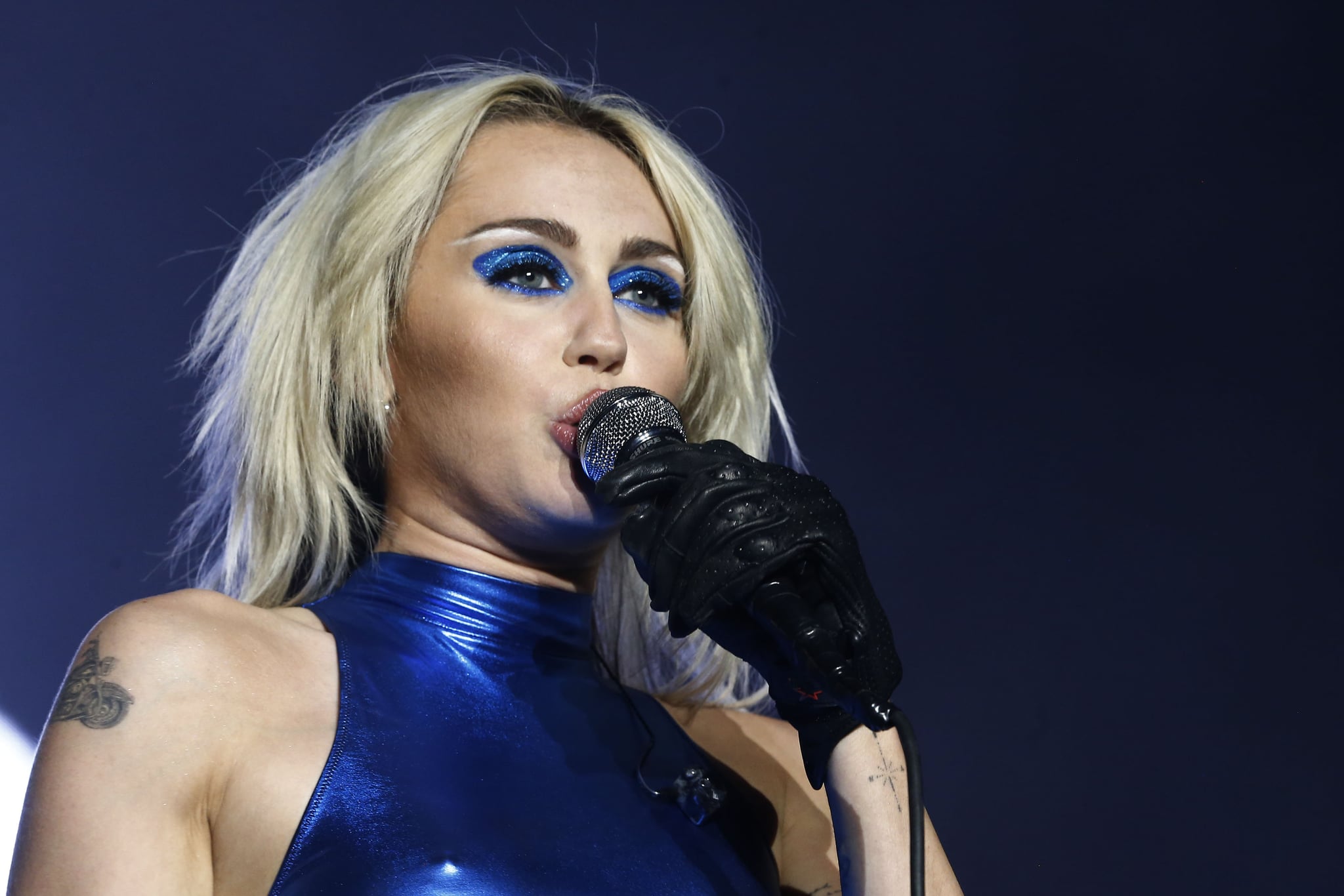 Miley Cyrus took the risk of reading fans' signs out loud during Lollapalooza Chile over the weekend. In a video she shared on Instagram, she reads festivalgoers' signs on stage during her performance. One asks the 29-year-old singer to punch them in the face for their 21st birthday. Another asks her to sign their breasts. Perhaps the most bold sign is a dig at Nick Jonas, whom Cyrus dated from 2006 to 2007.
"F*CK NICK JONAS," the sign says. After Cyrus reads it allowed, she adds, "I didn't say it! I didn't say it! Just one of the other signs!" In her Instagram caption, Cyrus acknowledged the comment, writing, "Y'all said this sh*t not me.... Chile youuuu are WILD! Thank u!" Cyrus and Jonas's breakup is said to be the inspiration for the "Hannah Montana" alum's 2008 angsty hit "7 Things." It appears some Cyrus fans still haven't let it go.
Now, Cyrus is rumored to be dating musician Maxx Morando. Meanwhile, Jonas has been married to Priyanka Chopra since 2018. In January, the pair welcomed their first baby together.