Nico Tortorella Welcomes Baby With Bethany C. Meyers
Nico Tortorella and Bethany C. Meyers Welcome First Child: "Newborn Bliss"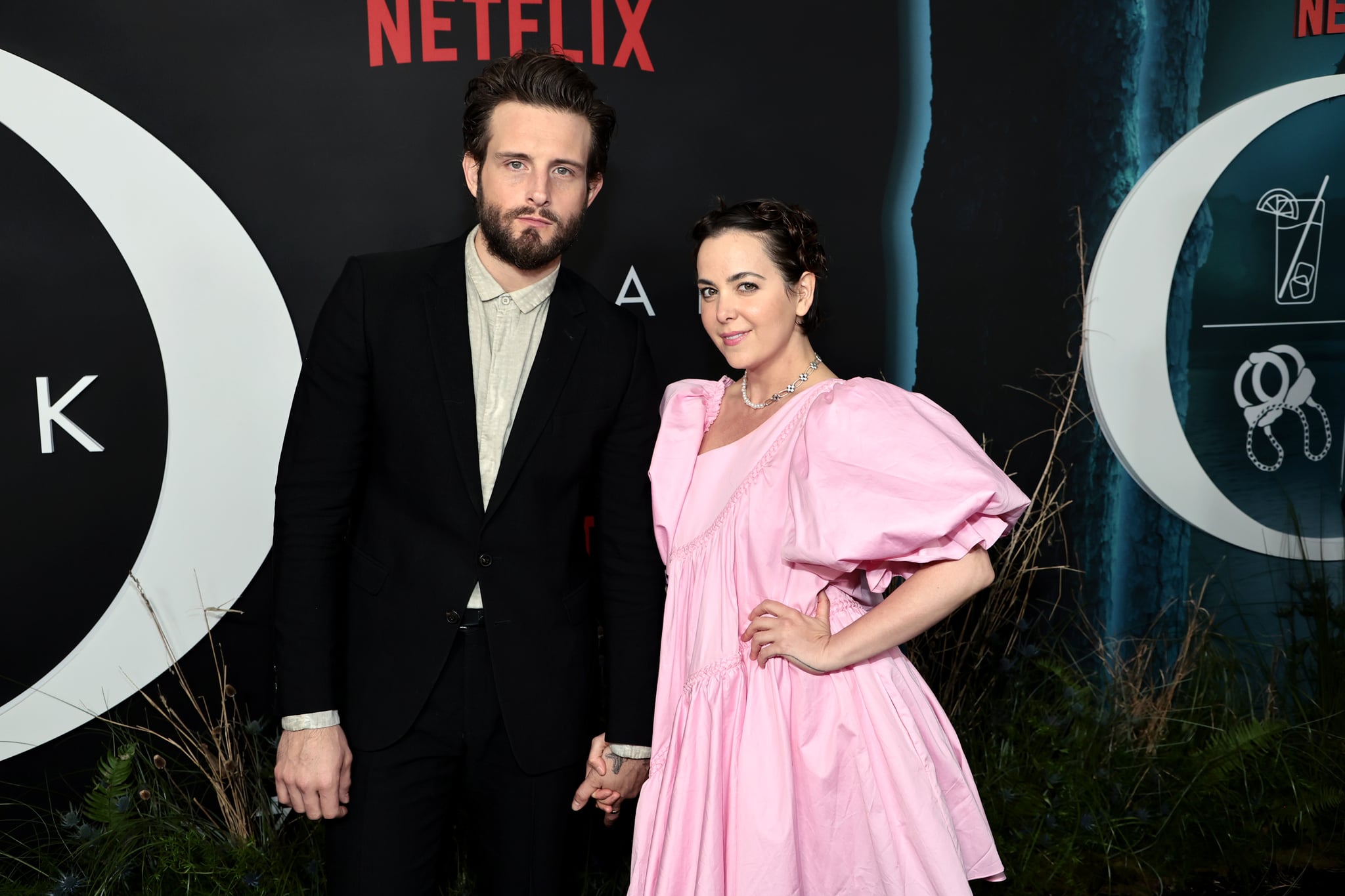 Image Source: Getty / Jamie McCarthy
Nico Tortorella and Bethany C. Meyers are now a family of three! On March 5, the "Walking Dead" and "Younger" actor and the Be.come project founder welcomed their first child together, later announcing their baby's arrival on March 13 with matching Instagram posts. "IП ᄂӨVΣ ЩIƬΉ ƬΉΣ DӨVΣ," Tortorella wrote in theirs. "Introducing Kilmer Dove Meyers Tortorella. welcome to earth little one."
Meyers also shared a carousel of photos on Instagram in celebration of their baby's birth and elaborated on the significance of their daughter's name in the caption. "Our long-awaited baby made her entrance to the world on March 5th. Everybody…meet Kilmer Dove Meyers Tortorella 🕊," Meyers wrote. "Kilmer is my grandfathers last name, my mothers maiden. Dove because Tortorella means 'turtle dove' and throughout our infertility journey she's been coming to us through birds. Doves for days."
"We wake up every day amazed that we get to finally hold our gift," Meyers continued. "It was worth every tear, every heartbreak, every needle, doctor and dime. For those still on their journey to parenthood, I see you I love you. For those who have supported us along the way thank you. We are in newborn bliss and completely in love with the dove."
In the caption, Meyers also opened up about having a home birth, revealing that the experience was "beautiful, intense, raw, emotional, fast, safe and healthy." The couple's baby "was in fact born in the tent, surrounded by a circle of mothers (our immaculate care team), the spirits of ancestors past and future be.comings," they added. Meyers also shared a sweet selfie with their daughter on their Instagram Stories, captioned, "sleepy happy momma."
Image Source: Instagram user bethanycmeyers
Tortorella and Meyers began dating in 2006 and tied the knot in 2018. The pair have been open about their pregnancy journey since then. "We've been trying to conceive for almost two years and we're happy to announce our baby finally decided the time was right," they wrote in a statement shared with People in August 2022. "As anyone with an infertility journey will tell you, it's not easy. After months and months of heartache and unknowns we are beginning to see just how much magic and healing this process has already offered. Of course, we still have a ways to go, and we know some days will be more difficult than others. But, today is a celebration. Today we are one step closer to becoming parents. All of it is you baby."