Paris Hilton Shares First Full Photo of Son Phoenix
Paris Hilton Shares Adorable First Family Photos With Son Phoenix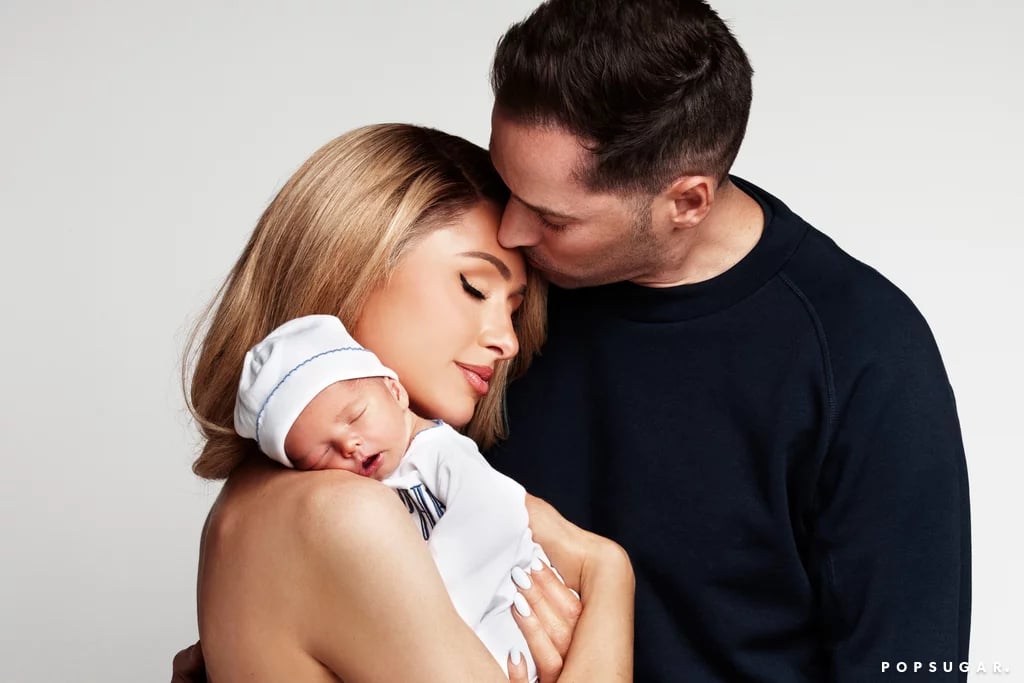 Hello, Phoenix! Nearly one month after announcing their baby joy, Paris Hilton and husband Carter Reum have shared the first full images of their son, Phoenix Barron Hilton Reum. In the sweet photos, baby Phoenix wears a simple white sleeper, embroidered with his initials, and a matching hat. Hilton, 42, also posted the images — some of which feature the proud mom and dad — on her Instagram, writing in the caption, "Our whole entire world."
Hilton and Reum, who married in 2021, announced Phoenix's birth via surrogate on Jan. 24, with the former telling People that her son was the fulfillment of her dream to be a mother. "We are so excited to start our family together and our hearts are exploding with love for our baby boy," she gushed.
Earlier this week, Hilton — who had kept her baby's impending arrival a secret, even from her family — confirmed Phoenix's name in an episode of her "This Is Paris" podcast. While the heiress said she'd long settled on a girl name (London), narrowing down a moniker for a boy was a bit harder. "I really believe that names have power, and we wanted a name for our baby boy that was uniquely remarkable," she explained, before reading an excerpt from her book "Paris: The Memoir," on the topic.
"Phoenix has a few good pop culture reference points, but more important, it's the bird that flames out and then rises from the ashes to fly again," she said. "I want my son to grow up knowing that disaster and triumph go around and come around throughout our lives, and that this should give us great hope for the future, even when the past is painful and the present seems to have fallen to sh*t."
While Hilton kept Phoenix's name from the public for some time, at least one of her celebrity pals knew the moniker: Ellen DeGeneres. DeGeneres guessed Phoenix as a potential baby name for Hilton in January 2022 when the star appeared on her former talk show. Wrote DeGeneres on Instagram, "I named @ParisHilton's baby! What do I win?!?! A hotel?!?!"