Are Drake and Rihanna Dating?
A History of Drake and Rihanna's On-Again, Off-Again, Maybe Sort-Of Romance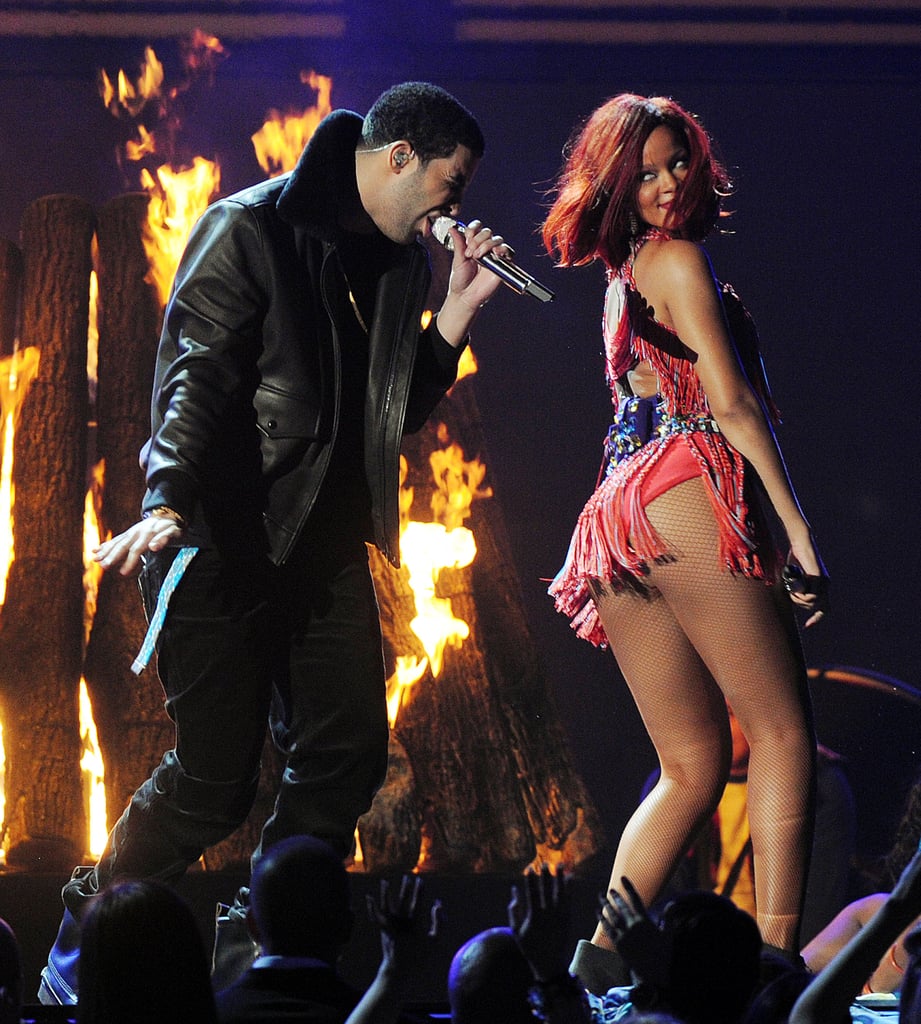 2
Part 2: Making Sweet Music Together
October 2010: The duo's song, "What's My Name?" leaks on the Internet. The lyrics are telling of Drake and Rihanna's rendezvous: "Good weed, white wine/
I come alive in the night time/OK, away we go
/Only thing we have on is the radio
." At the time, Rihanna is dating LA Dodgers player Matt Kemp.
November 2010: The video for the song is released and proves to be just as steamy as the song itself. Shortly after the clip hits the internet, Rihanna responds to Drake's claims of heartbreak in a radio interview, saying, "That was wrong; he doesn't know what he's talking about." She added, "We just became friends, and we left it at that. We get along really well."
February 2011: Drake and Rihanna hit the stage for a supersexy performance of "What's My Name" at the Grammys. Their onstage chemistry and afterparty antics spark rumors that the two are back together, especially since Rihanna has since split from Matt Kemp.
May 2011: Plot twist — Rihanna begins exchanging suggestive, lovey-dovey text messages with her ex-boyfriend Chris Brown, stirring up reports that the two are rekindling their rocky romance.