Prince Harry on His Kids Meeting Queen Elizabeth II
Prince Harry Gushes Over Fatherhood: "I Love Every Part of It"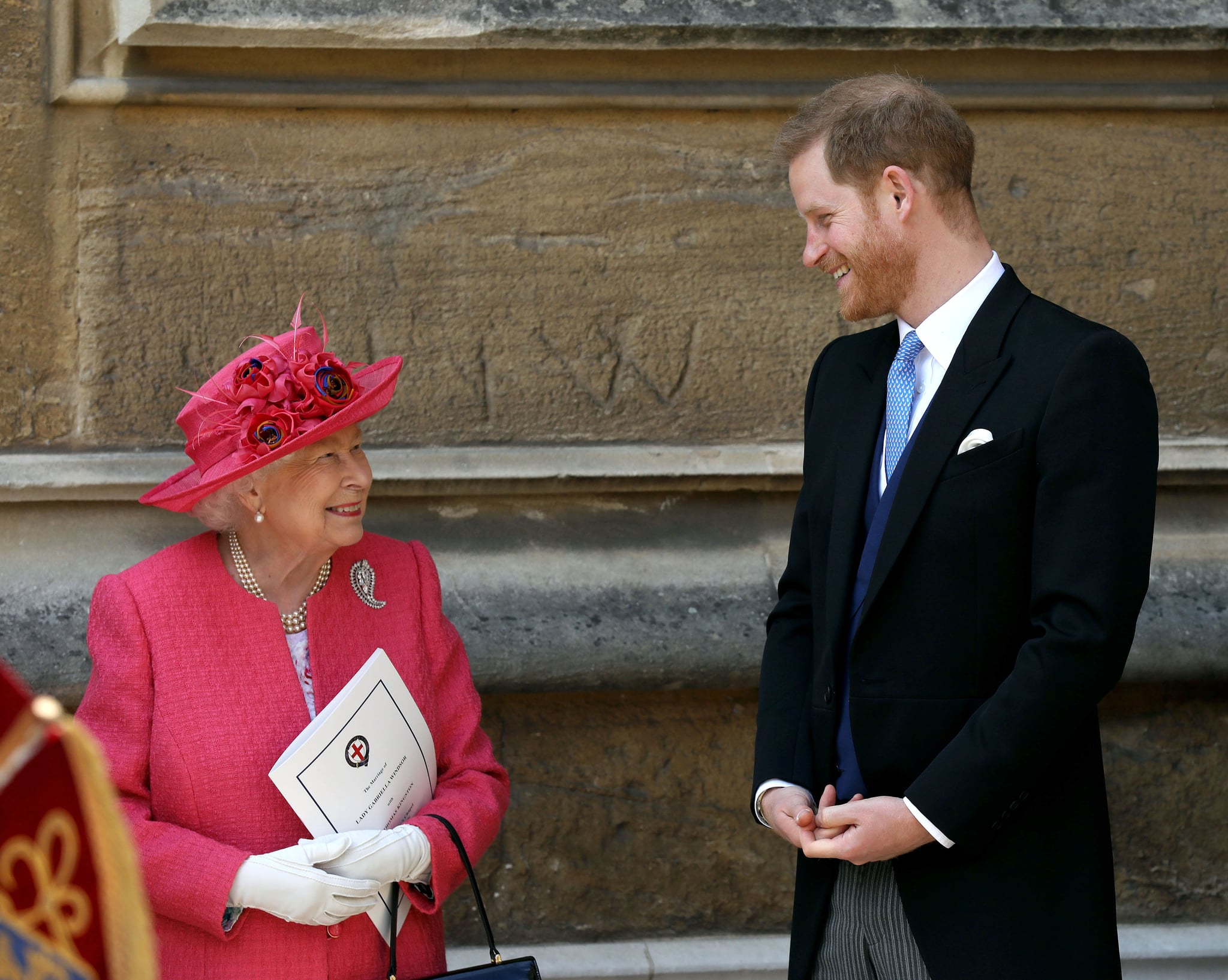 Prince Harry is trying to plan a mini family reunion with Queen Elizabeth II. The Duke and Duchess of Sussex made their way back to the UK last week just before this year's Invictus Games for a joint visit to see the queen — the first time they've all been together since 2020.
On April 20, during his interview with "Today," Harry shared new details about his visit to see his grandmother and noted that it was "really nice" to see her again "in an element of privacy." Now that he and Markle have reconnected with the queen, Harry wants their kids — 2-year-old son Archie and 10-month-old Lili — to meet her, too.
Harry, who's currently in the Netherlands for the Games, told "Today" that he's not sure he'll make it to the queen's Platinum Jubilee celebrations in June. "I don't know yet. There's lots of things — security issues and everything else," he said. However, he did note that he's "trying to make it possible" for Archie and Lili to meet her. People reported that the Sussexes were invited to make a balcony appearance at Buckingham Palace for the jubilee. The last time the two joined the royal family at the palace was in 2019 for Trooping the Colour, so a reunion is quite possible.
The duke also opened up about keeping his mother, Princess Diana's, legacy alive by talking to his son about her. "I don't tell him all the stuff that happened," Harry said, referencing Diana's death. "But certainly, 'This is Grandma Diana,' and we've got a couple photos up in the house."
He mentioned that he's felt his mother's presence around him constantly, especially in the last two years. "It's almost as though she has done her bit with my brother, and now she is very much like helping me," he said. "She's got him set up, and now she's helping me set up . . . I feel her presence in almost everything I do now, but definitely more so in the last two years than ever before, without question. She's watching over us."
As far as fatherhood goes, Harry gushed to "Today" about his favorite part about it: "All of it — the chaos, the learning, the reminder of just every element of yourself and soul . . . I love it, and I love every part of it. I always wanted to be a dad and have my own kids, and now I have two little people who I am responsible for."