The UK Remembers Queen Elizabeth II With Tributes Around the Country
The UK is mourning the loss of Queen Elizabeth II, who died at the age of 96 on Sept. 8. The royal family confirmed the monarch's death on the Buckingham Palace website in a statement that read: "The Queen died peacefully at Balmoral this afternoon. The King and The Queen Consort will remain at Balmoral this evening and will return to London tomorrow."
Tributes from people all over the country have started pouring in, and well-wishers have gathered outside Windsor Castle in the English countryside to pay tribute to the late royal, the longest-ruling monarch in UK history. Elizabeth was only 25 years old when she was appointed to the throne in 1952 following the death of her father, King George VI. She was coronated at Westminster Abbey in June 1953.
Elizabeth was married to Prince Philip for 73 years before he died at age 99 in April 2021. The couple are now survived by their four children: Princess Anne, Prince Edward, Prince Andrew, and Prince Charles, who is now the King.
Ahead, see how people in the UK are honoring the late royal.
An official statement confirming Queen Elizabeth II's death was posted outside of Buckingham Palace.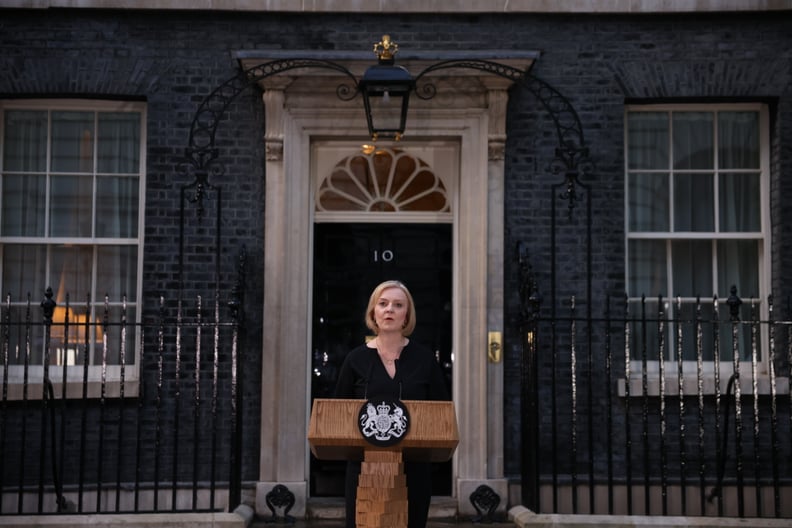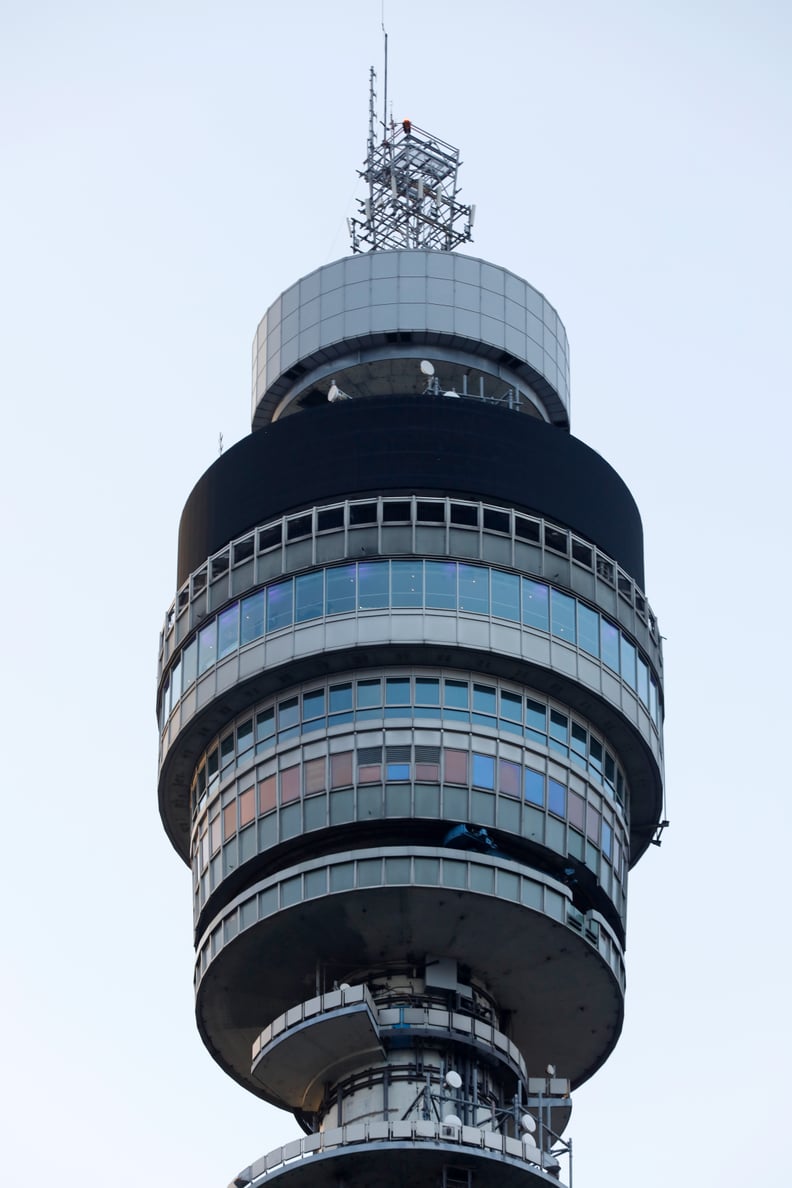 The display on the BT Tower in London went black after news of Elizabeth's death broke.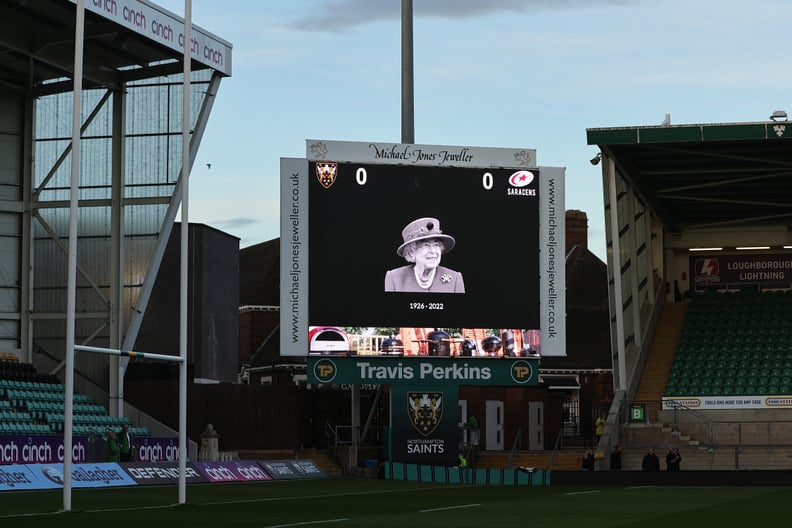 An image of Elizabeth was displayed on the screen on Thursday after a Premiership Rugby Cup match was postponed.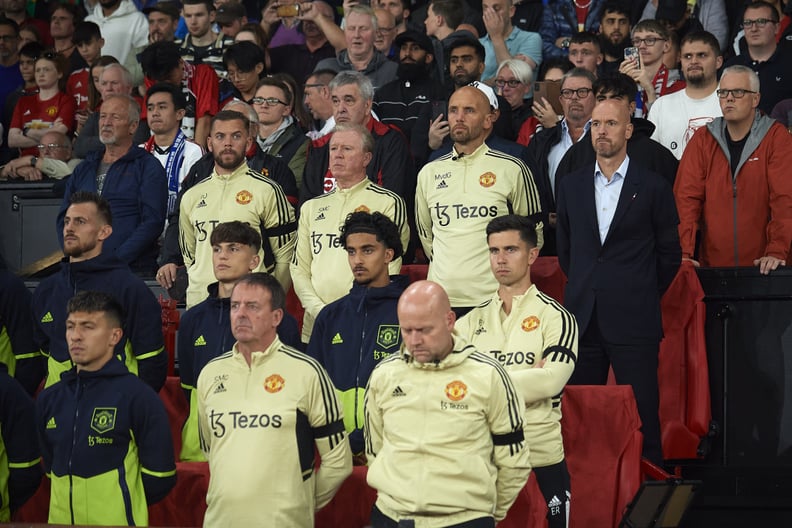 A minute of silence was held for the Queen before a UEFA Europa League match between Manchester United and Real Sociedad.