Quincy Talks Power Book III, His First Celeb Crush, and More
Sshh! Don't Tell My Boyfriend, but Dating Quincy Sounds Like an Absolute Dream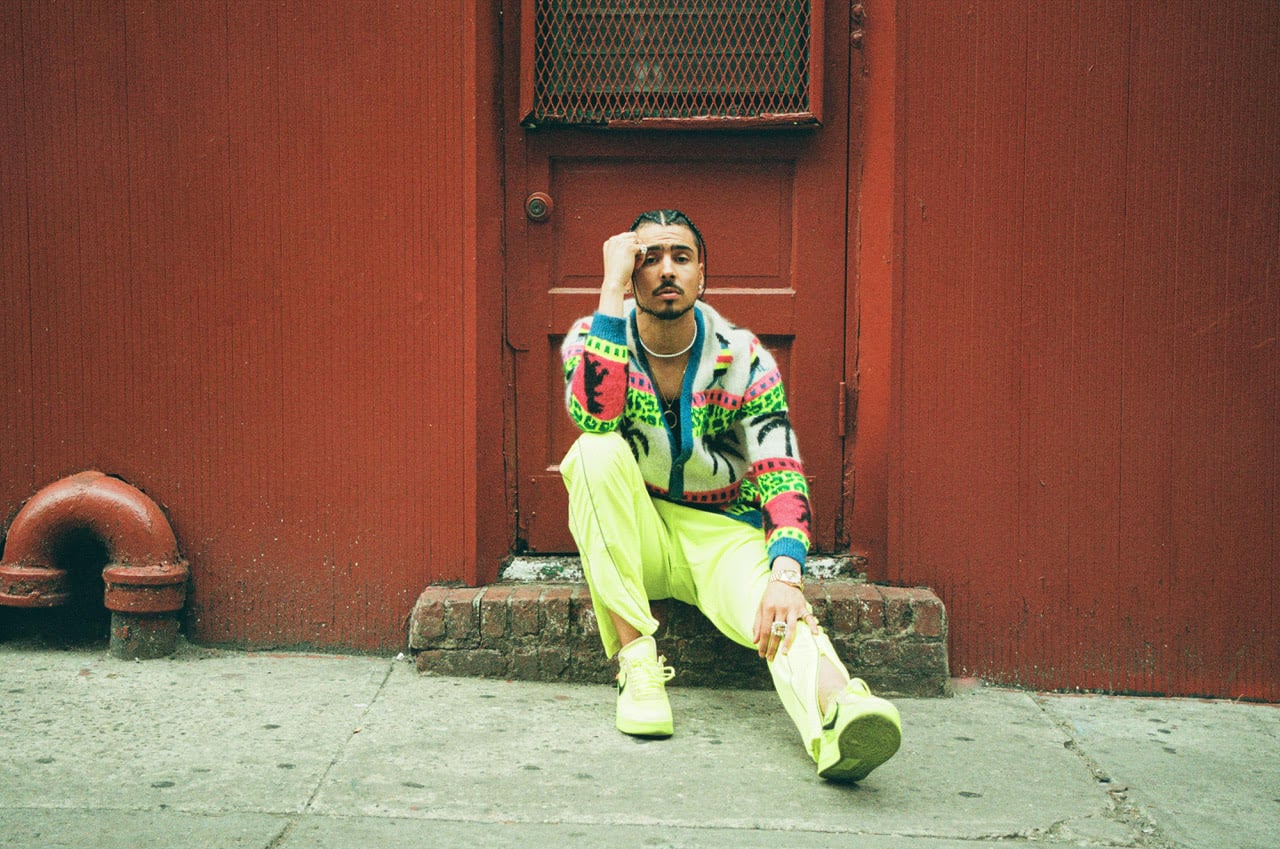 Image Source: Tatiana Katkova
In our Q&A series POPSUGAR Crush, we get to know some of our favorite celebs' more intimate details — from their first celebrity crush to the best love advice they've ever received. This month, we're crushing on Power Book III: Raising Kanan star Quincy.
Quincy is ready to take the world by storm. In addition to recently appearing in Maluma's star-studded "Sobrio" music video and Beyoncé's latest Ivy Park campaign, the 30-year-old has a recurring role on Power Book III: Raising Kanan and he's getting ready to drop even more new music after the release of his "On Yo Azz!" short film.
Power Book III: Raising Kanan is the latest installment from the Power series, and it centers on the origin story of executive producer 50 Cent's character Kanan Stark (Mekai Curtis). Quincy plays a local music producer named Crown Camacho. "The Power universe itself speaks volumes, and from the success of that, they started to now dive into the characters that people fell in love with their stories," Quincy told POPSUGAR. "Crown Camacho is that ear to the streets, but also that plug to the music. I think in the lifestyle in which we're surrounded by, the music speaks more than anything, and everybody wants to have the newest artist with the hottest song, and I'm the guy that that has to go through."
"This is one of those projects that will live on forever."
Season two of Power Book III: Raising Kanan was renewed before the first even premiered on July 18, so that alone should tell you how good the show is. And Quincy promises season two will be "even better." "Even if you're not a fan or haven't been watching, I think now's a good time to pay a little attention, so you don't get completely lost. It's definitely a great dive into a period of time, the birth of hip-hop. I was born in '91, and that's exactly where it takes place. Having the family I have, I was actually around these times and even the areas the show represents," Quincy said. "This is one of those projects that will live on forever."
As for his music, Quincy is still hard at work in the studio. "Sometimes people think songs get done in a day, but I work on my songs for months and months. Sometimes it doesn't take that long, but the focus is the music for sure," he explained. "I'm really about to showcase in a way that I haven't done before and really identify myself, or identify a sound that I have, because I can really do it all when it comes to styles of music. But I want you to grab onto something first before I start really having all the fun. So the real, real push is coming soon, and you can be expecting something."
Power Book III: Raising Kanan airs every Sunday on Starz. In the meantime, get to know more about Quincy's thoughts on love and dating in our POPSUGAR Crush interview ahead.
Who was your first celebrity crush?
[For] the young, young Q, it was Beyoncé. Then she became my auntie, so it was a little weird, so then I was like, "Alright, I got to switch." Scarlett Johansson and Rihanna — from movies to pop stars, I was admiring all type of acts back in the day.
What is your signature scent or go-to cologne?
I wish that it was still around, but Sean John Unforgivable — and that's not biased one bit. It has a little creaminess to it with a little extra hint of flavor, but it's very, very distinctive, and that's what I like. If they be selling them from the old stock dusty shelves, I'll take it. They're like, "But it's double the price, triple." Like, "I'll take it."
What's your go-to coffee/tea order?
Easily, a Mexican mocha. If we're hitting breakfast early, I need a little boost. But I like teas, I like Matcha. Matcha been my sh*t lately, I ain't going to lie. I know it's been such a popular thing, but I tried it before and didn't really like it. But then I tried something else and I was like, "I get it. I get it."
What is the best trip you've ever been on?
Best trip I've ever been on had to be my first trip to Japan. I'm not too sure what year it was, I want to say 2014, it was with my mom [Kim Porter]. It was a trip I'd been trying to take for like five years, and really, really planned for it. It literally over-exceeded any of my expectations of what I thought Japan would be. It was a culture shock that I want to be all a part of, straight up, just because the advanced technology, I'm heavy into that. Fashion, even the music scene is very, very important in Japan, so I think that will always hold one of the favorite trips ever. Then if you want to talk about vacation vacation, we're talking about Mykonos, Greece.
Do you have a favorite pick-up line? If so, what is it?
I don't have a favorite pick-up line. My go-tos come with the moment. I feel like I haven't ever used pick-up lines, and if I have, it was probably purposely done for a joke. And if it worked, it worked. But if it didn't, I was like, "Hey, that was a joke." I'm safe, anyway.
What is your biggest turnoff/turn-on?
Biggest turnoff, I think like if you're rude and you just don't know it. That's the biggest turnoff. Some people are just rude and aren't aware of their rudeness, so it's even hard to talk to them and tell them that they're rude. I'm big on manners. And turn-on, I can just sense when somebody is 100 percent being themselves, so anything that you can do to let me know you're being yourself, I think that's a real turn-on. Just taking care of yourself, it's a certain little glow you can have when you're just happy about who you are. I think the confidence shines through more than anything.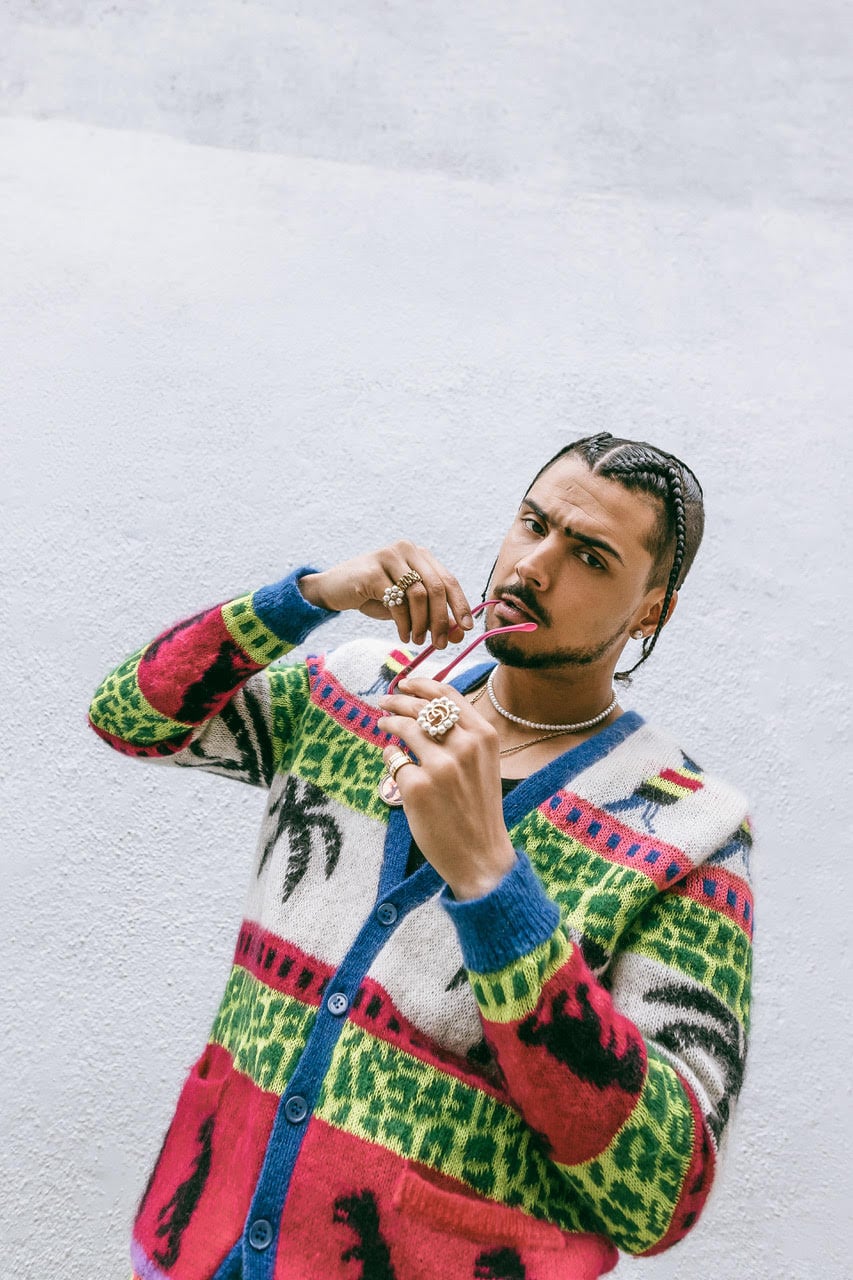 Image Source: Tatiana Katkova
What is your ideal first date?
Ideal first date, it definitely has to be talked about and agreed. I'm never like, "We're doing this." Never that. I think it's a mixture of something that we're both comfortable with, but then with a splash of uncomfortableness, and all that just means is it's something that maybe we both don't usually do, so therefore, that's when we can meet in the middle. It's all about communication and compromise. It's hard to come back from the first impression if you don't leave that right mark. The movies is the worst first date ever. I don't care who you are, if you like that, then you don't need to be dating. If that's your top two, maybe the third option, maybe, but it's nowhere near first date.
What is your go-to first date outfit?
It might be just a dark button-up with a hint of color somewhere. I don't like to get crazy dressed up when it comes to dates and stuff, so I just like to be nice and comfortable. I love a button-up; I love a sweater; I love a turtleneck.
What is the most romantic thing you've ever done or that's ever been done for you?
I definitely did the go-all-out and transform my whole living room and bedroom with the flowers and stuff. I didn't realize how much it actually took. I ended up having to go back to the store and buying like triple what I bought. But when you really try to fill something up, you're like, "Whoa, whoa." But it all paid off, it was great. She loved it. Something anybody done for me? I think it was just like a full-blown trip. She asked, so therefore it was actually OK. I was like, "You know what? I trust you. I'll let you." So I didn't even know where we was going up until I think the day of, but the whole trip was planned out.
What is the best love advice you've received?
My great-grandma, she just dropped some gems on me last week. Simply, don't love nobody that don't love you. Coming from her, you really know what that means because you know what it is like to be loved by your great-grandma. That's where the love starts. All the other stuff can be extras, and what we're doing for each other, but that feeling is undeniable. I have a lot of love for a lot of people, but when you really love that person, you can't love them if they don't love you or they don't love themselves.