Rosalía Wins Album of the Year at Latin Grammy Awards
Rosalía Delivers Emotional Speech For Album of the Year at the Latin Grammy Awards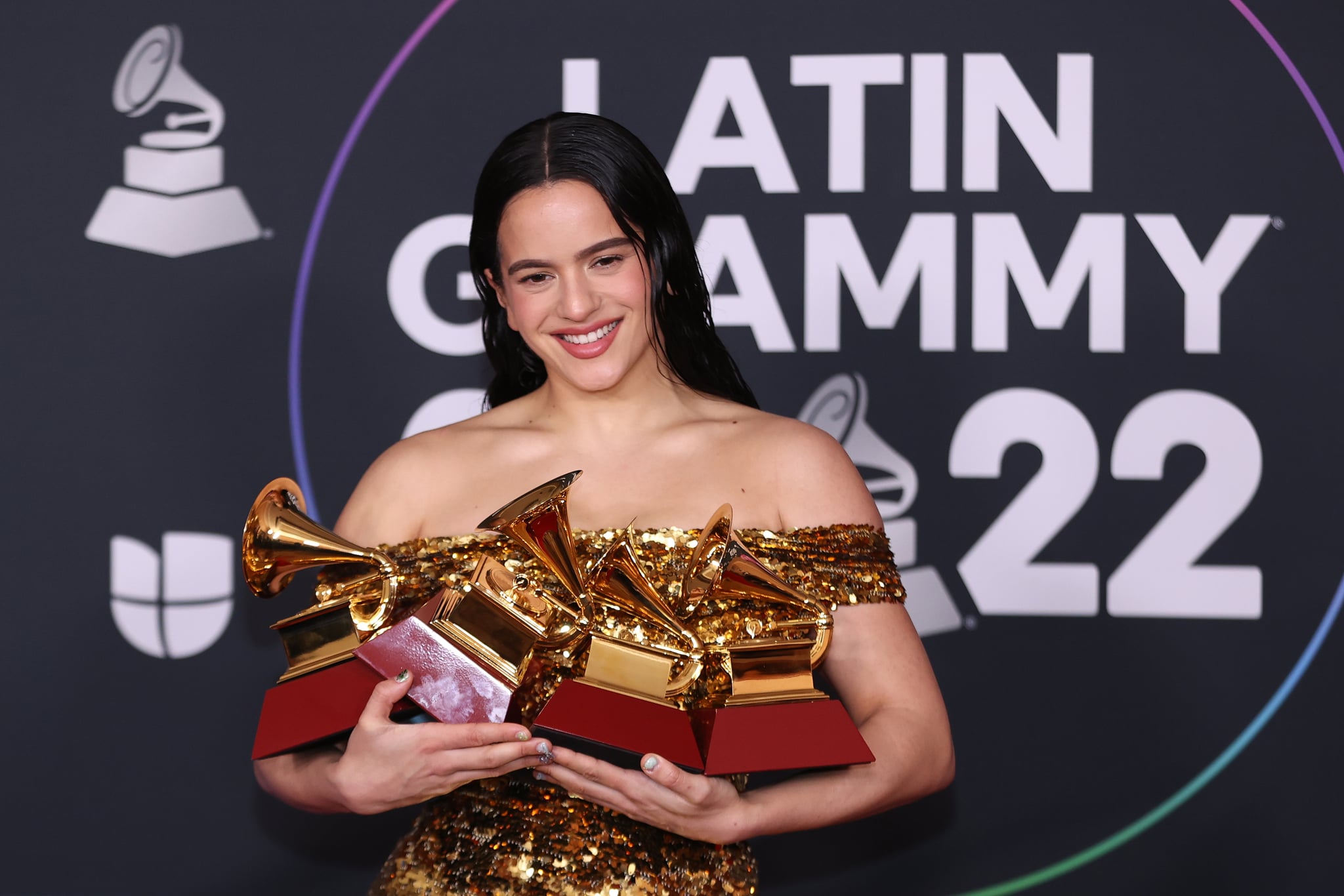 Image Source: Getty Images/Omar Vega/FilmMagic
Spanish singer-songwriter Rosalía took home the album of the year award at this year's Latin Grammys for "Motomami," her third studio album. Rosalía was moved to tears when her name was announced as the winner and gave an emotional acceptance speech about having to fight for this album. '"Motomami' is the album that I've had to fight for the most, that's been hardest to do, but I kept going," she said. "Thanks for always supporting my music, because my music is always changing."
With eight nominations, Rosalía was this year's most-nominated woman artist. Additionally, she is the first woman artist in Latin Grammy history to win the highly coveted award twice. Her album "Motomami" won a total of four awards, including best alternative music album, best recording package, and best engineered album.
She also hit the stage with a medley of her songs, including "Despechá" and "La Fama," which she performed in an all-black latex bodysuit. The Spanish star also ended the performance and danced with her boyfriend, reggaeton star Rauw Alejandro, who cheered her on from the audience.
https://www.youtube.com/watch?v=HTXu_Qz7Asg