Shakira Seems to Respond to Her Ex's Relationship Status
Shakira Seemingly Responds to Ex Gerard Piqué Going Instagram Official With His Girlfriend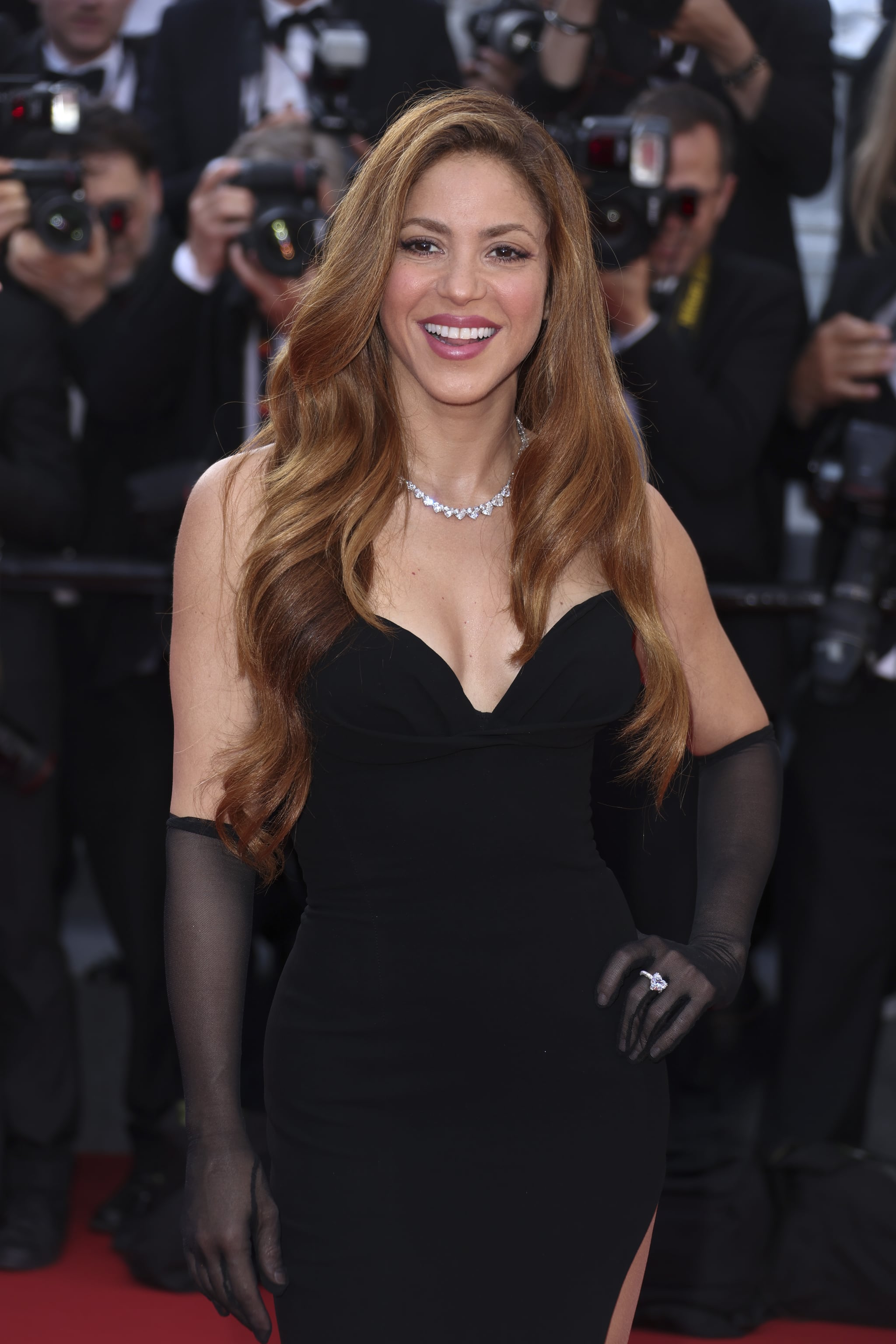 Shakira isn't wasting any tears on her ex. On Friday, Jan. 27, Shakira shared a cryptic post on Instagram which appeared to be in response to her ex Gerard Piqué going Instagram official with his new girlfriend, Clara Chia Marti, on Jan. 25. In her post, the "Hips Don't Lie" singer shared a video of herself dancing along to her and DJ Bizarrap's new single, "BZRP Music Session #53."
The singer captioned the post with a play on a line from the song, which addresses her split from Piqué. "Las mujeres ya no lloran las mujeres bailan merengue!" she captioned her post in Spanish. In English, the line translates to, "Women don't cry anymore, women dance merengue!"
"#53" is a searing breakup anthem that includes some major digs at Piqué. "You left me the in-laws as my neighbors / Media outlets at my door and in debt," she sings. "You thought you hurt me, but you made me stronger / Women don't cry anymore, they cash in." She also says she was out of her ex's league.
Shakira and Piqué first announced their split in June 2022. At the time, the couple, who share two sons (Milan, 9, and Sasha, 7), released a joint statement that read, "We regret to confirm that we are separating. For the well-being of our children, who are our highest priority, we ask that you respect our privacy. Thank you for your understanding."
Since then, the split has gotten messy with rumors that a jam jar played a role in Shakira discovering Piqué was cheating on her, and Shakira confirming that it has been difficult to deal with her breakup playing out in the public eye. "This is really hard to talk about personally, especially as this is the first time I've ever addressed this situation in an interview," she told Elle in September 2022.
"I've remained quiet and just tried to process it all," she continued. "Um, and yeah, it's hard to talk about it, especially because I'm still going through it, and because I'm in the public eye and because our separation is not like a regular separation. And so it's been tough not only for me, but also for my kids. Incredibly difficult. I have paparazzi camping outside, in front of my house, 24/7."
Shakira added, "Sometimes I just feel like this is all a bad dream and that I'm going to wake up at some point. But no, it's real."