What We Know About Sofia Richie's Relationship With Her Parents
Sofia Richie is a model, fashion designer, and social media personality. Her success in the fashion world should come as no surprise, considering both her mother, Diane Alexander, and sister, Nicole Richie, are fashion designers. While Sofia may have always been destined for success in the industry, it took her a while to find her calling due to the pressure of being Lionel Richie's daughter.
"I spent a lot of time just trying to find my place in the world," she told Town & Country on Aug. 15. "I think everyone wants to be like their parents when they're growing up, and I admired my dad so much, and that drove me down a music path for a moment. But it didn't feel right for me."
Sofia also said she tried dabbling in acting but quickly realized it wasn't meant for her, either. "I didn't have the experience, and I didn't want to be one of those kid celebrities that got the role because my dad is who he is," she said.
In the end, Sofia decided to "just be [herself]" and find a career that she naturally gravitated toward, which led her to fashion.
While Sofia may not have pursued music like her dad, Lionel is equally proud of Sofia for finding her own passion. If you want to know more about Sofia's relationship with her musician father, as well as her fashionista mother, scroll through the slideshow for all of the details about her famous parents.
01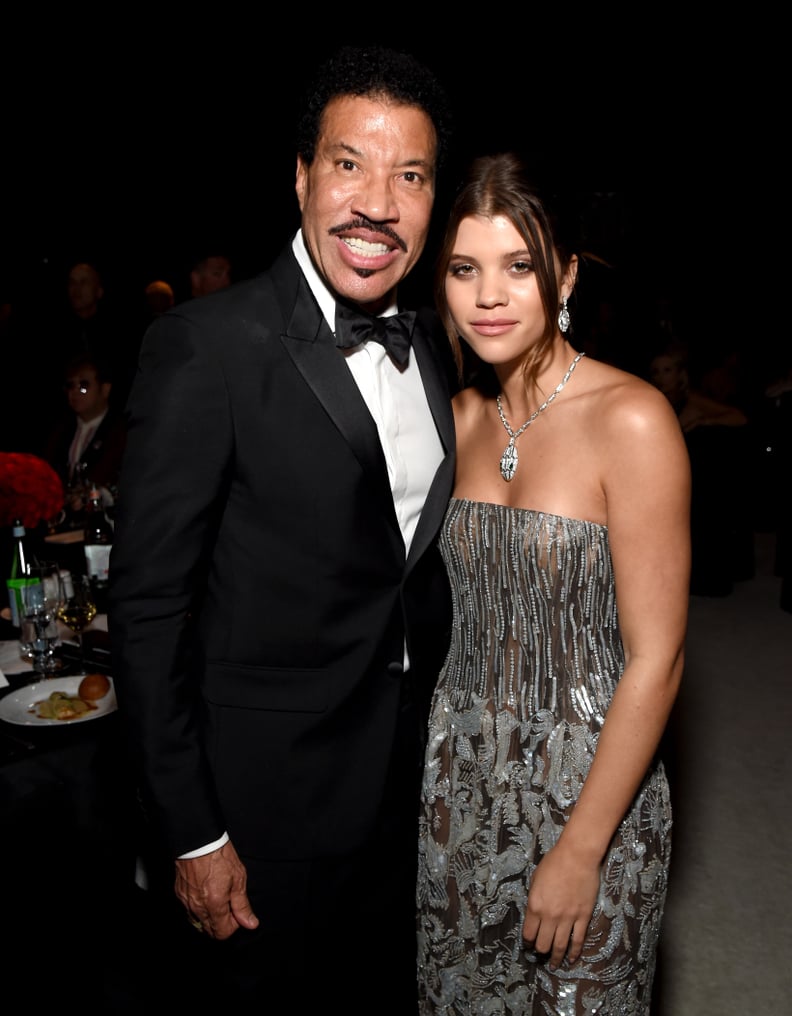 Who Is Sofia Richie's Dad? Lionel Richie
Before Sofia's parents got together, Lionel was married to his college sweetheart, Brenda Harvey, from 1975 to 1993. During their relationship, the pair adopted Sofia's sister, Nicole, when she was 9 years old.
Following his divorce from Harvey, Lionel tied the knot with Diane Alexander on Dec. 21, 1995, and went on to welcome two children with her. Their son, Miles Richie, was born on May 27, 1994, while Sofia arrived on Aug. 24, 1998. Lionel and Alexander were married for nine years before they divorced in 2004. Since then, the "American Idol" star has moved on with his girlfriend Lisa Parigi.
In a September 2018 interview with the Sydney Morning Herald, Sofia revealed she once tried following in her father's footsteps by studying music as a kid. "My dad had me in singing lessons from a really young age and I've played piano with my dad growing up, so I have that part of me," she said.
While Sofia loves music, she decided not to make it her career because she would always be in her father's shadow. "I feel like that is a lot of responsibility to take it on. I'd have to do it 100 percent and I'm not ready to do that," she explained. "I have to try and find my own way."
Although Sofia didn't end up becoming a singer like her dad, she did make a name for herself as a model and fashion designer. Over the years, Sofia has collaborated with major brands like Tommy Hilfiger, Michael Kors, and Adidas, and has been on the cover of various magazines around the world. She's also launched a swimwear collection with Frankies Bikinis, as well as her very own clothing line in partnership with Nicole's lifestyle brand, House of Harlow 1960.
In July 2017, Lionel gushed over Sofia's success in the fashion world, telling USA Today, "She's enjoying it. And the good news is, she's ambitious about her work. And she wants to be in it. And she's working very hard. I'm proud of her and all my kids."
Sofia married music executive Elliot Grainge on April 22, 2023. The model shared various photos from her big day on Instagram, which revealed that both her parents were right by her side throughout the ceremony. Lionel also walked Sofia down the aisle.
In an April interview with Vogue, Sofia told the publication she got "emotional" while taking in the moment with her dad. "I was watching one by one each bridesmaid and groomsman walk down the aisle, and we were inching closer to the front, and I couldn't believe it was happening," she recalled.
"My father has always been the most comforting figure in my life, and he's kept me grounded," she continued, adding that he eased her nerves by talking to her before beginning their walk. "He said, 'You're the love of my life, and I'm so happy for you.' It was very emotional, and I feel so lucky that I have my parents. I'm very grateful."
02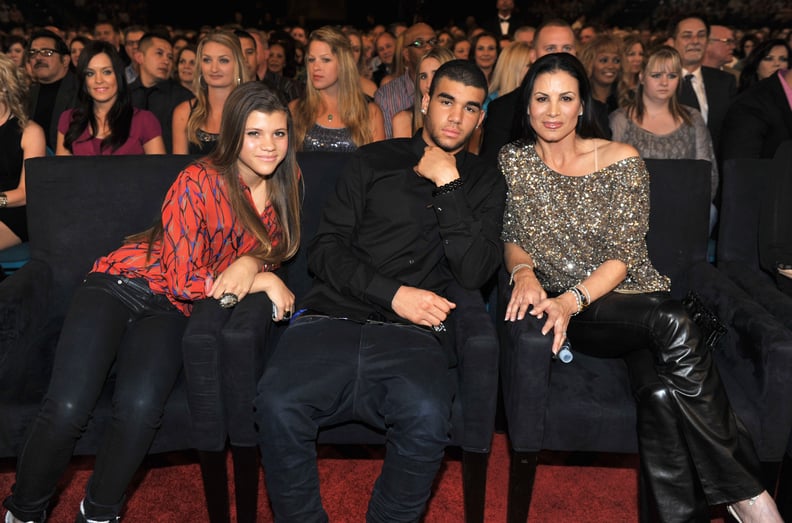 Who Is Sofia Richie's Mom? Diane Alexander
Sofia and her mom are super close. The model never misses an opportunity to share a tribute to her on Mother's Day. For example, in May 2021, Sofia gushed over her mom on Instagram by writing, "I am the luckiest girl in the entire world to have you as my mom! Best friend for life, Love you @dianekrichie." To go along with her message, Sofia posted a series of photos with Alexander over the years, including one of the pair toasting their drinks together. Meanwhile, another picture showed Sofia as a toddler being embraced by her mother.
Alexander also constantly posts about Sofia on her own Instagram. In September 2020, the fashion designer gushed over Sofia in honor of National Daughters Day. "Everyday is National daughter day to me," Alexander wrote alongside photos of her with Sofia. "Thank you for giving me the honor @sofiarichie 🙏🏼 it's been my pleasure being your mama. I LOVE YOU MORE AND MORE EVERYDAY. ❤️"
Sofia may have grown up in a famous family, but her parents tried to give her as normal of a childhood as possible. For example, Alexander taught Sofia and Miles the importance of hard work by having them do chores around the house in order to earn their allowances. Lionel would also remind Sofia about his humble beginnings to get her to appreciate how far their family had come over the years. "He grew up in a small house and they didn't have much, so he is like, 'You guys are way more blessed than I was.' We go back to Alabama all the time. He still has the same house that he grew up in," Sofia told the Evening Standard in March 2016.
03
More Pictures of Sofia Richie's Parents
04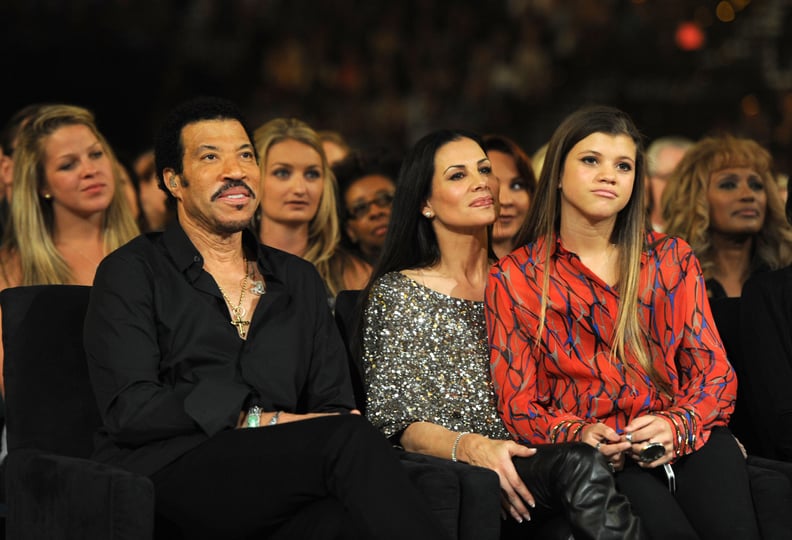 05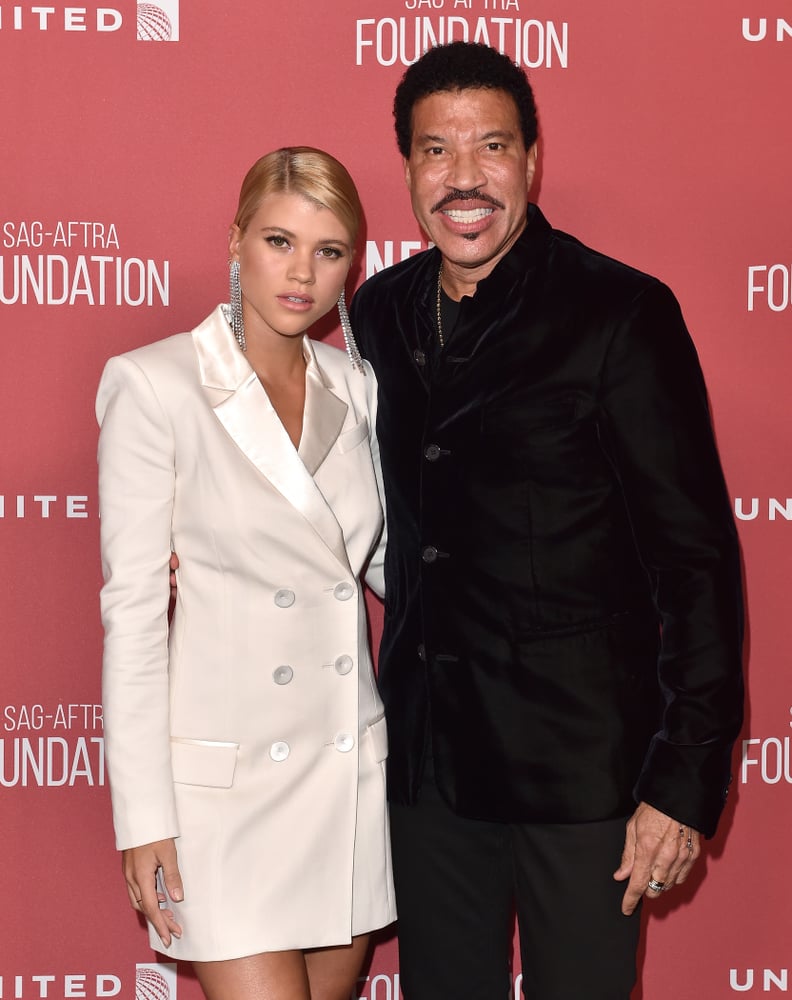 07