A Timeline of Sylvester Stallone and Jennifer Flavin's 26-Year Marriage
Sylvester Stallone and Jennifer Flavin are never ones to sugar coat things, even when it pertains to personal matters within their relationship and family life. The pair — who has a 23-year age gap — first met in the late '80s. Albeit by 1994, Stallone's bachelor lifestyle drove them to call it quits. Stallone and Flavin eventually rekindled the flame and went on to wed in 1997. They're proud parents to three daughters: Sophia, Sistine, and Scarlet Stallone, all whom have the same middle name, "Rose."
While the "Creed" star's bustling career kept him away from home for long periods of time, he believes waiting to settle down until his 50s actually set him up for success. "I make a much better father and husband now than I could have earlier . . . I sometimes think all men should wait till they're 50 to settle down," Stallone said in a 2007 interview with Women's Day, as reported by People. "You figure out that it's not your work and successes that count, but the kind of life you make for yourself and the people who know you."
In 2022, Stallone and Flavin's marriage was put through the wringer, and they even dabbled with the idea of divorce for a few months. Talking with USA Today, Stallone explained much of the blame had fallen on his busy work schedule, which has caused martial and familial strain. "We have a beautiful family that now comes first. Whereas before, it was always strained by me going away for months and months at a time. That's now been put on the back backburner," Stallone told the outlet.
After much communication, the couple was able to reconcile. "My wife is a magnificent: a wonderful, super-attentive woman and a great mother," Stallone added. "She's a great companion. So I'm a very lucky man." Get the full scoop on Stallone and Flavin's decades-long relationship ahead.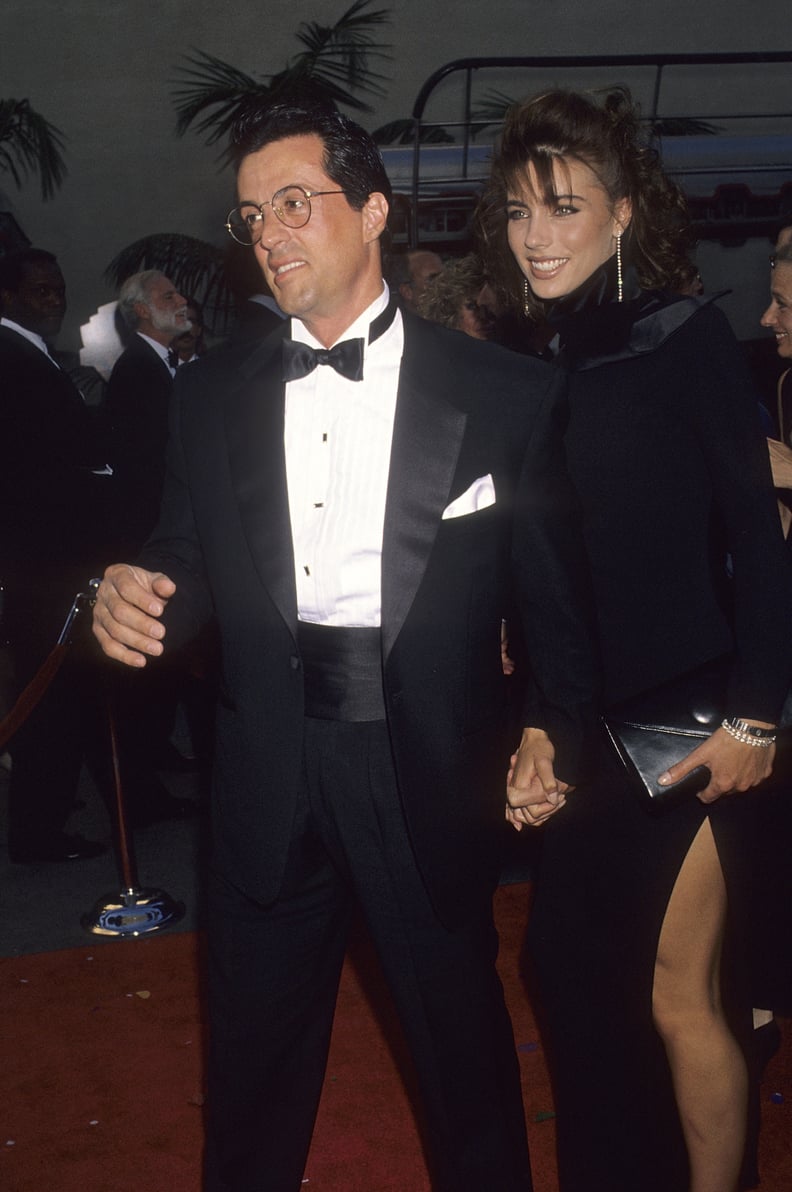 1988: Sylvester Stallone and Jennifer Flavin Begin Dating
The couple first crossed paths in 1988 at a West Hollywood restaurant, according to People. Stallone was 42 years old and a two-time divorcé (he was married to Sasha Czack from 1974-1984 and Brigitte Nielsen from 1985-1987). Flavin, meanwhile, was a 19-year-old model from San Fernando Valley, CA.
"I'd come over, and we'd watch a movie, cook dinner, goof around with the dog or walk on the beach," Flavin told People in 1994, describing the early days of their relationship. The pair made their red carpet debut as a couple in 1990.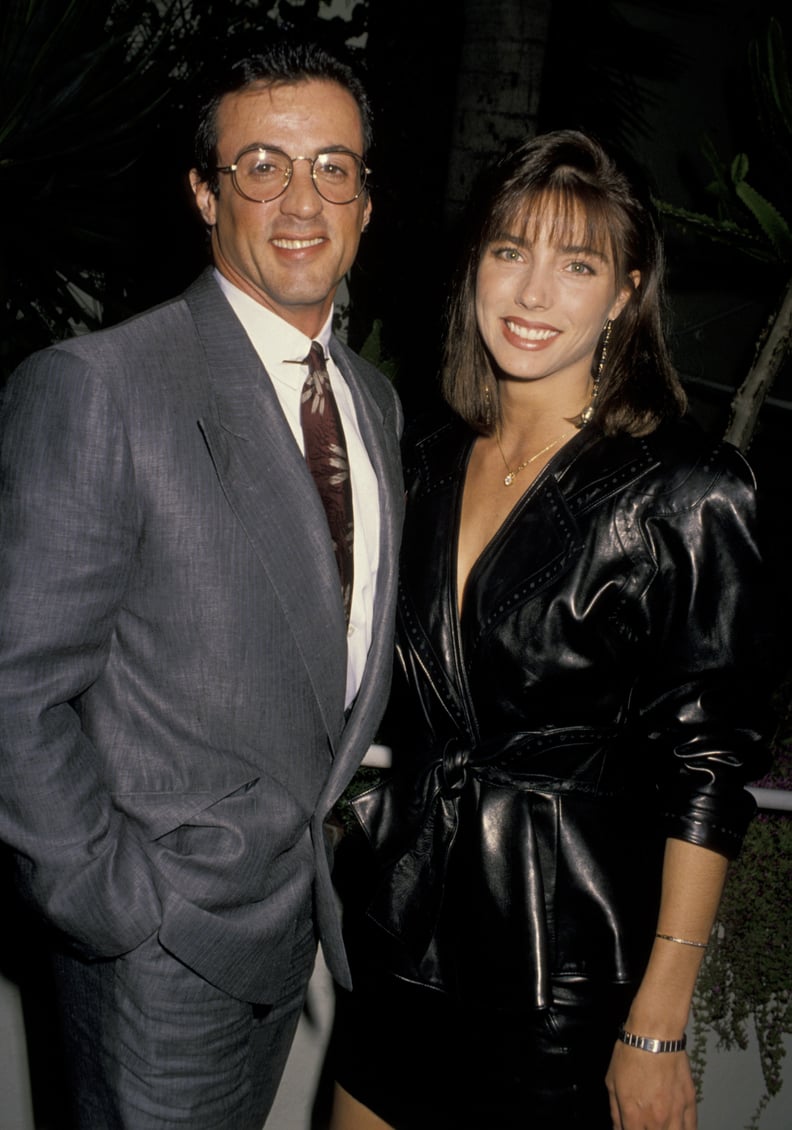 March 1994: Sylvester Stallone Breaks Up With Jennifer Flavin Via a Letter
Flavin was dumped by the "Rocky" star via a hand-delivered FedEx letter in March 1994. She was gearing up to join Stallone in Florida, where he was filming "The Specialist." When Stallone begged her to delay her visit, she chalked it up to nerves; however, Flavin soon discovered her boyfriend was being joined by model Janice Dickinson and her newborn daughter, who was rumored to be Stallone's child.
In a 1994 interview with People, Flavin said she "cried a lot" and was "disappointed" with the way Stallone handled their breakup. "You can't just write somebody off in a letter after six years. It's not like I was going to try to beg him to come back to me or anything. I just wanted to talk," she said. "And I cleaned my apartment about five times. I had so many pictures and things to get rid of."
August 1996: Sylvester Stallone and Jennifer Flavin Welcome Their First Child
Stallone and Flavin welcomed their first child together, a daughter named Sophia Rose, on Aug. 27, 1996. Reportedly, the pair made up and resumed their romance after Stallone's paternity test dispelled rumors that he was the biological father of Dickinson's daughter.
Speaking with Parish Match in 2012, Flavin said Sophia and Stallone are two peas in a pod. "They have a very special bond, they think alike and even have the same gestures. Sophia is the love of his life," she said.
A 2019 University of Southern California alum, Sophia is a cohost of the "Unwaxed" podcast. She's also a big bookworm and founder of the Favorite Book Club on Instagram.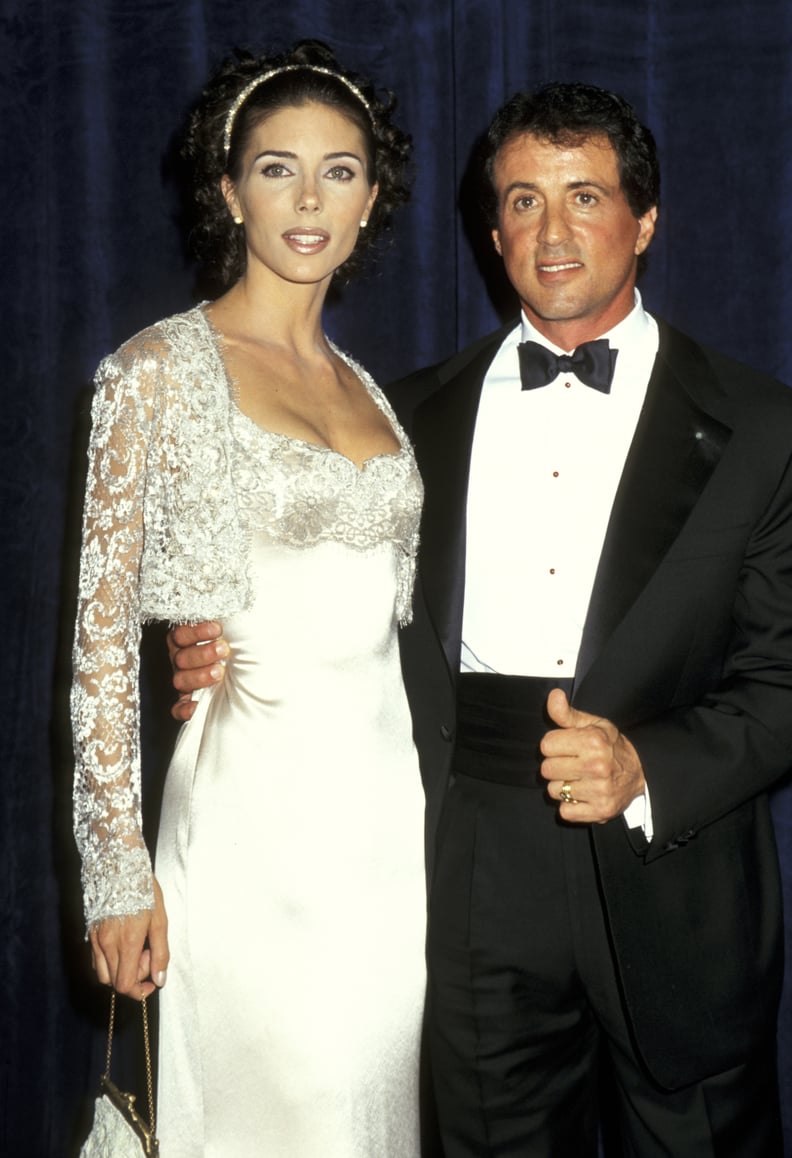 May 1997: Sylvester Stallone and Jennifer Flavin Get Married
Stallone and Flavin exchanged nuptials in a civil ceremony at London's The Dorchester Hotel. They were joined by a very small group of friends and family for an intimate chapel ceremony at Blenheim Palace in Oxfordshire, People reported at the time. In a statement obtained by People, Stallone said, "I have had two great things happen to me in the past year: the birth of our beautiful daughter Sophia Rose and now my marriage to Jennifer, who is a great mother and I know will be a wonderful wife."
June 1998: Sylvester Stallone and Jennifer Flavin Welcome Their Second Child
The couple became parents of two with the addition of daughter Sistine Rose, who was born on June 27, 1998. Sistine has taken after both of her parents. She began professionally modeling for IMG models at age 18, and Vogue even named her a "fresh face to watch" in 2016. Fans may also remember Sistine from her film appearances in "47 Meters Down: Uncaged" in 2019 and "Midnight in the Switchgrass" in 2021. She also hosts the the "Unwaxed" podcast with her big sister.
May 2002: Sylvester Stallone and Jennifer Flavin Welcome Their Third Child
Born on May 25, 2002, Scarlet "Scar" Rose is the couple's youngest child. Of her sisters, it looks like Scarlet is the athlete — and it appears Stallone is a bit of a stage dad. Stallone has been chronicling Scarlet's track and field career on Instagram since her junior high school days. His nickname for her is "Flash."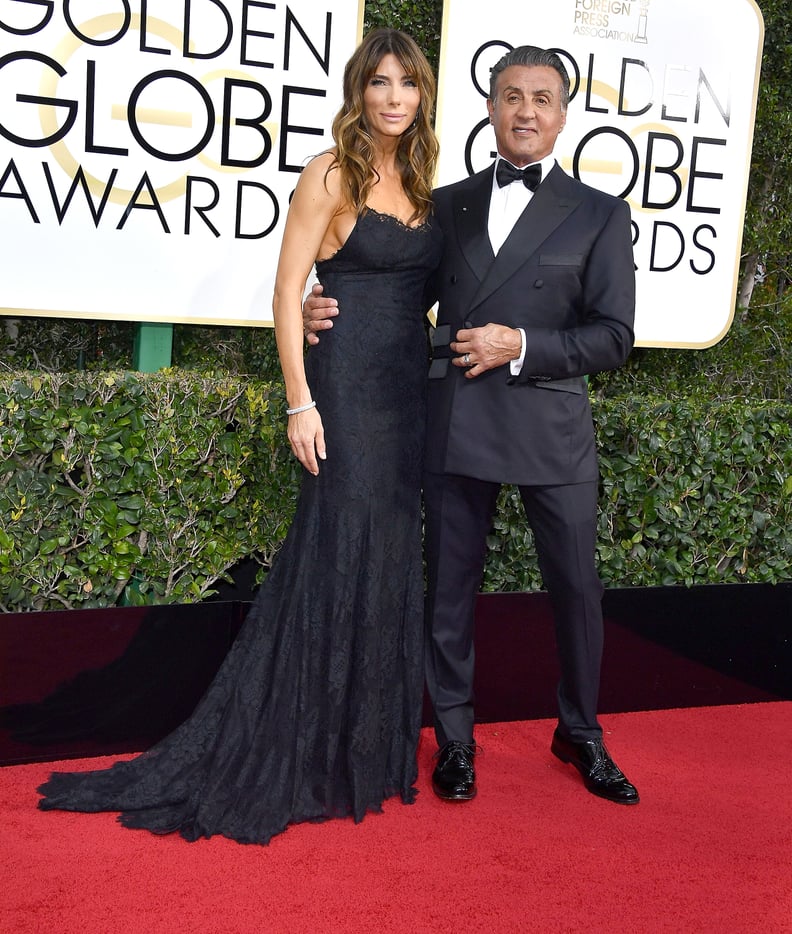 May 2022: Sylvester Stallone and Jennifer Flavin Celebrate 25 Years of Marriage
May 2022 marked the couple's 25th wedding anniversary. Stallone celebrated the milestone with a heartfelt tribute to his wife on Instagram. "Happy 25th anniversary to my amazing wife," the actor captioned a slideshow of family photos from over the years. "There is not enough words to describe what this incredibly selfless dedicated, patient, woman has meant to our lives and I only wish they could be another 25! Thank you sweetheart!"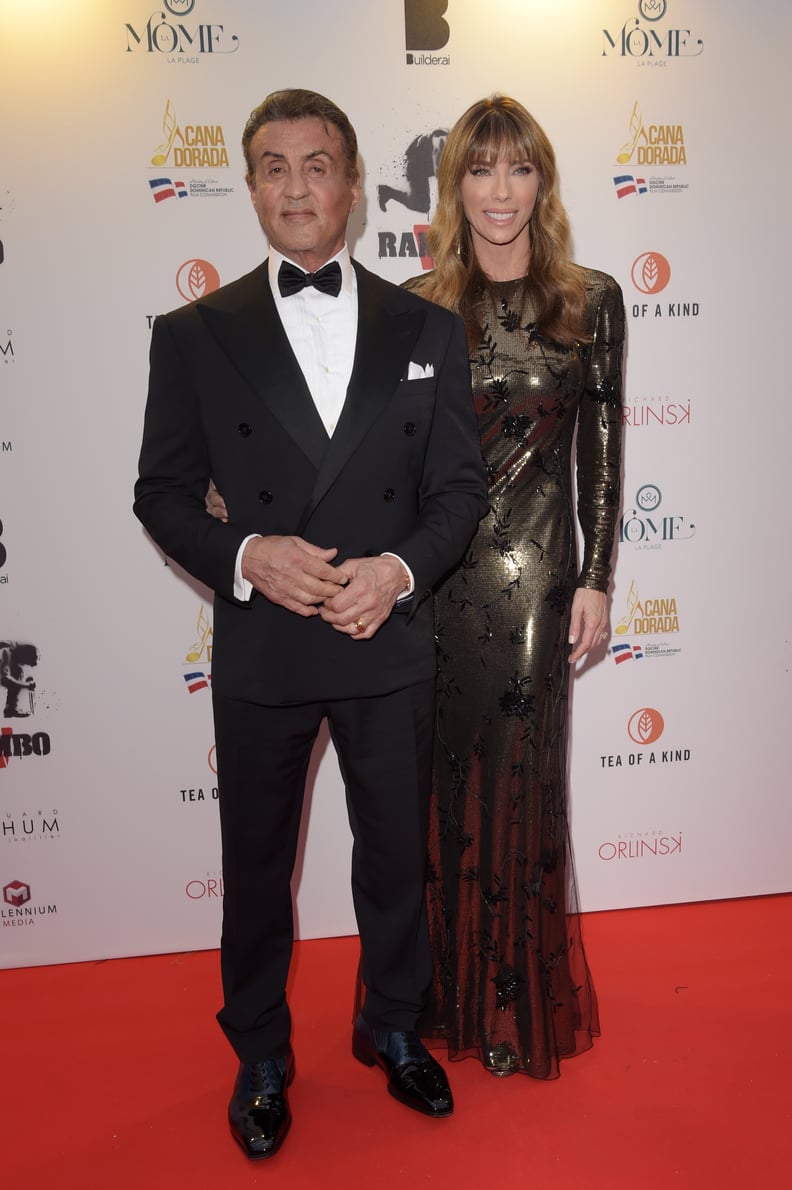 August 2022: Jennifer Flavin Files For Divorce From Sylvester Stallone
In August 2022, it was rumored that the Hollywood couple was headed to splitsville. People confirmed the news and reported that it was Flavin who was filing a petition "for dissolution of marriage and other relief."
"I'm sad to announce that after 25 years of marriage I have filed for divorce from my husband Sylvester Stallone," she told the outlet at the time. "While we will no longer be married, I will always cherish the more than 30-year relationship that we shared, and I know we are both committed to our beautiful daughters. I ask for privacy for our family as we amicably move forward."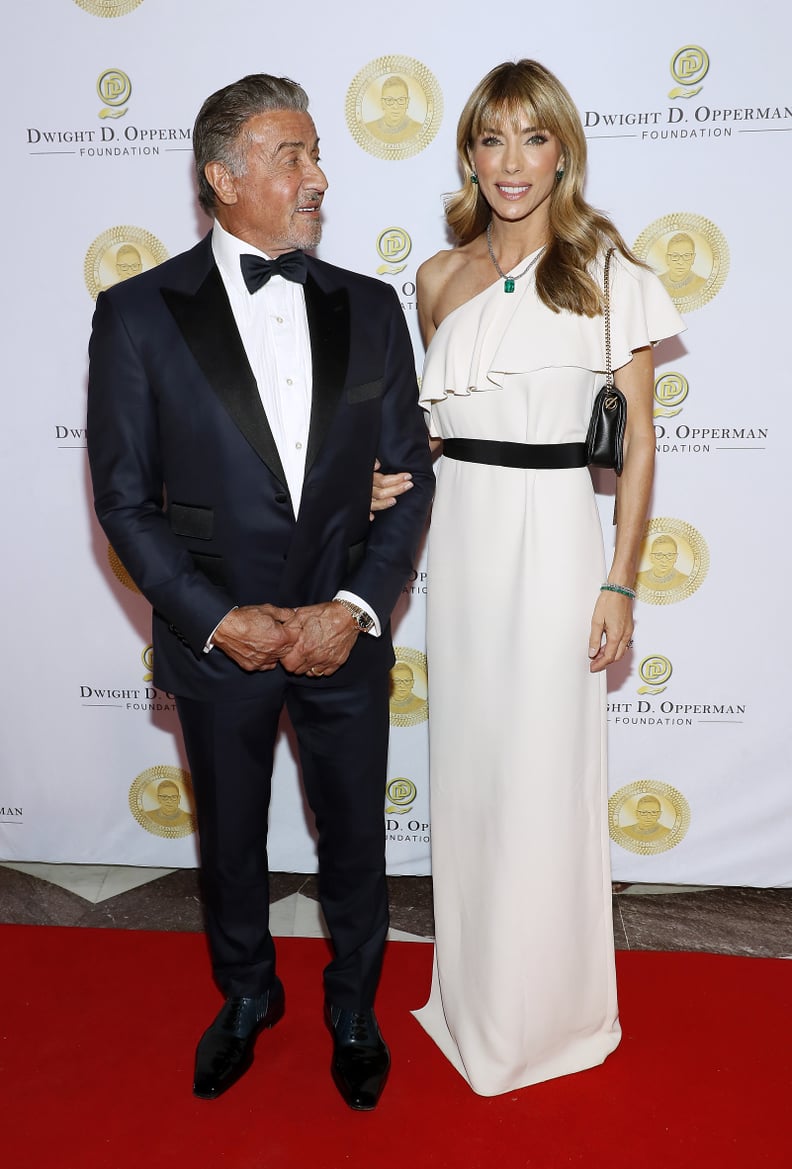 September 2022: Sylvester Stallone and Jennifer Flavin Reconcile
A month later, in September 2022, the couple requested for the judge to abate their divorce proceedings on account of reconciliation. "They decided to meet back up at home, where they talked and were able to work out their differences," Stallone's rep told Page Six. "They are both extremely happy."
In an interview with the Sunday Times, the "Rambo" star described the past few months as "a very tumultuous time." "There was a reawakening of what was more valuable than anything, which is my love for my family. It takes precedence over my work, and that was a hard lesson to learn," he told the publication.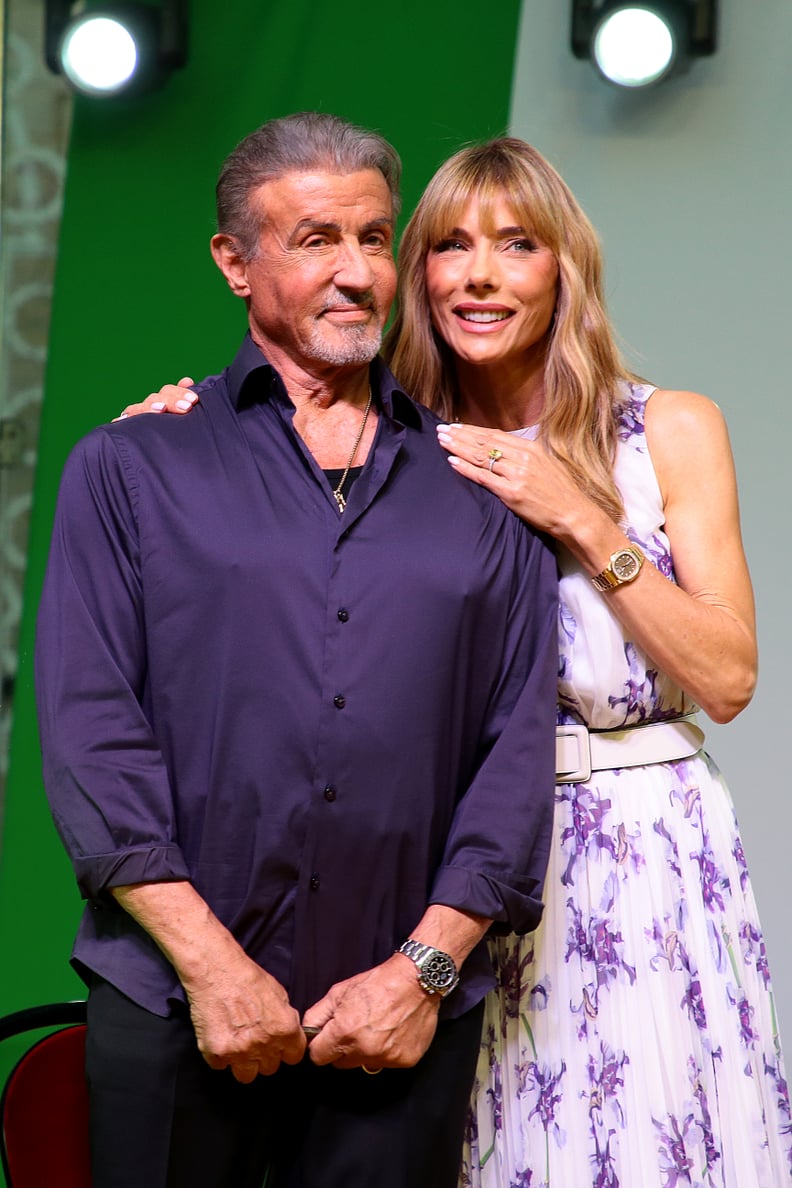 July 2023: Sylvester Stallone Looks Forward to a "New Chapter of Life" With Jennifer Flavin
In an episode of "The Family Stallone" (via People), Stallone said he's looking forward to slowing down and enjoying life with Flavin and their girls. "Jen and my careers have been so crazy for so long," he explained in an interview shown in the show. "I'm looking forward to a new chapter of life, slowing down for a change to spend some time with my girls. I won't be around forever, and I certainly want to leave them with fine thoughts of their father — that he did the best he could to make their life as fruitful as possible."
Flavin added: "It's like we can start living again."