Why Was SZA on Crutches at the 2022 Grammys?
SZA Reveals Why She Was on Crutches at the Grammys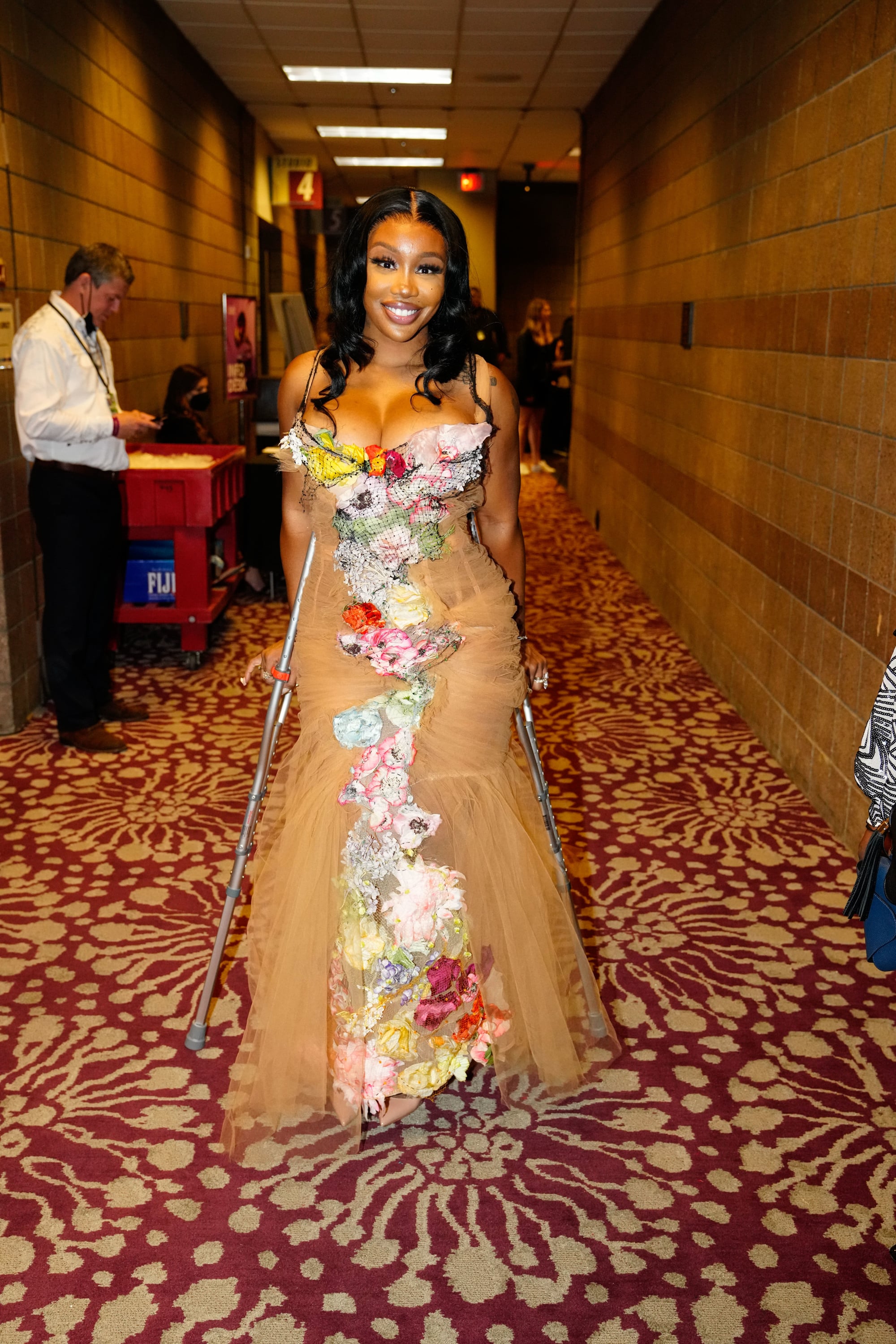 Image Source: Getty / CBS Photo Archive

SZA was one of this year's esteemed Grammy winners! At Sunday's ceremony, the singer won best pop duo/group performance with Doja Cat for their hit, "Kiss Me More." While she posed on the red carpet without any assistance, when SZA made her way to the stage to accept her award, fans were surprised to see the singer walking with crutches. So what happened?
Turns out, SZA fell out of her bed prior to the show. "It's very funny because I fell out of bed right before it was time to like leave and get ready for this, like the day before," she explained in the Grammys press room, according to People. "But I definitely — that's the way it goes. Like everything awesome in my life has always come with something like very random, but it just adds to the energy and I'm just grateful."
Lil Nas X — who performed his hit "Industry Baby" with Jack Harlow at the ceremony — later posted a video of him pushing SZA in a wheelchair on Twitter. "i am now sza's personal care taker," he tweeted.
SZA also poked fun at the incident on Instagram, writing, "Thank you to God my ancestors my team and my Family !! Thank u @dojacat for having me on this song n letting me to whatever I wanted ! Eff my weak ass bony ankles lol."
We're wishing SZA a speedy recovery!
i am now sza's personal care taker pic.twitter.com/kIhlVgkZao

— pussy (@LilNasX) April 4, 2022