April From The Ultimatum Talks Her New Boyfriend
April From "The Ultimatum" Has a New Boyfriend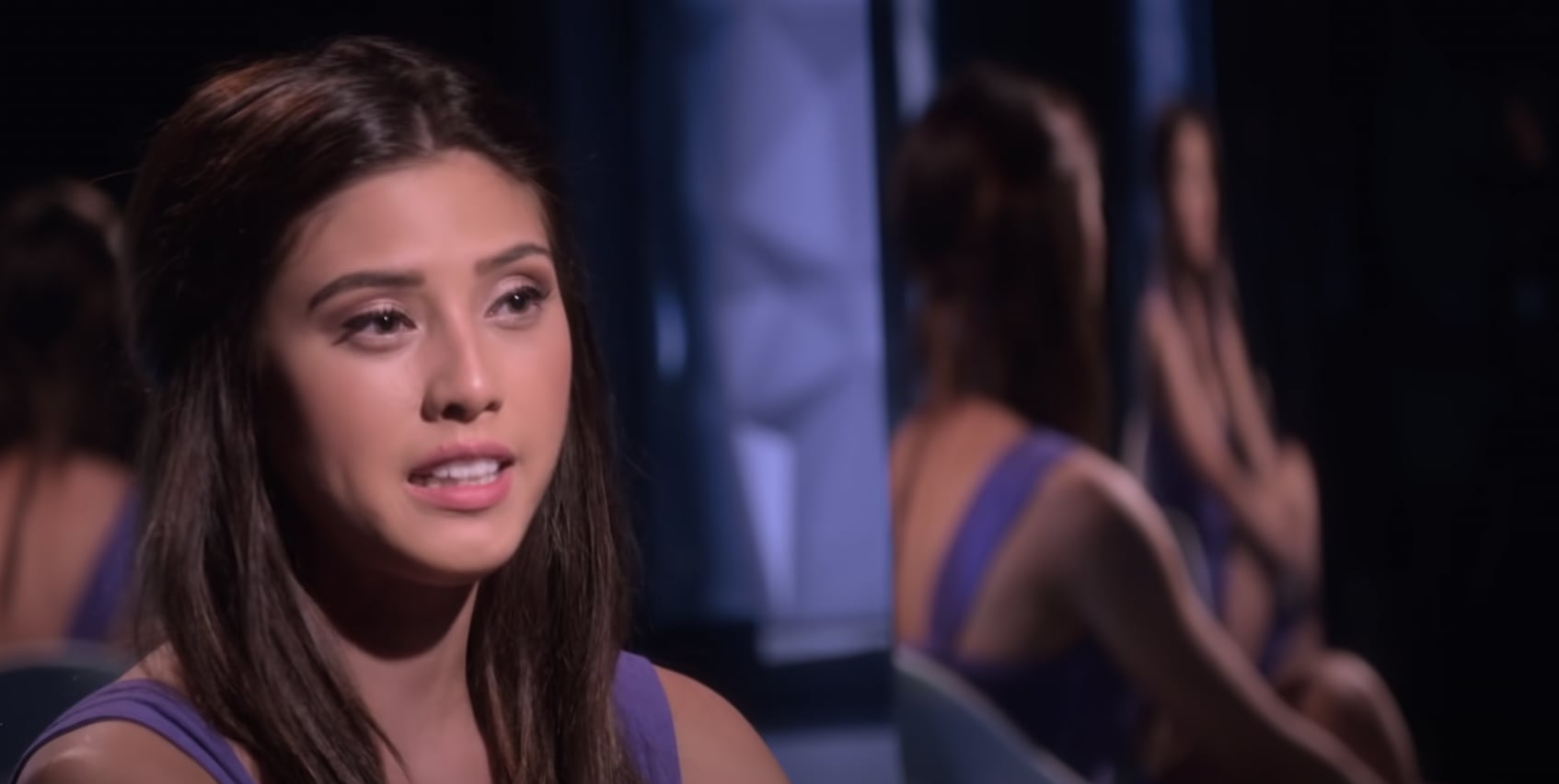 Image Source: YouTube user Netflix
"The Ultimatum"'s reunion episode may have revealed a baby bombshell with Madlyn and Colby, but the other shocking news viewers learned is that April Marie is in a new relationship. Halfway through the reunion, Marie shares that her new romance came after she decided to pause on dating.
"The very moment I said I'm going to put dating outside for a bit and just focus on me, he just came right on in," she said of her new boyfriend. "To be at so much peace and in a healthy relationship. We get each other, it's respectful, [and] we don't argue. It just feels really good to know that if this is what it took for me to be where I am today, then so be it."
On April 14, Marie announced on Instagram that she's dating entrepreneur Cody Cooper. Alongside a slideshow of photos of the pair, she wrote, "C, thank you bebeh for being that someone. 🥺Thank you for being YOU. Thank you for being the most amazing man, boyfriend, partner & best friend I could ever ask for. I love you, I respect you & I adore you for a million things."
She continued, "First & foremost for committing to me & everything that came with 'dating me' because I know it wasn't easy… Even when I said no, thanks for not letting me go. 🥺 You're strong, you're passionate & you're persistent… That's why I fell in love with you from the start because I see so much of myself & who I want to become in YOU. ❤️"
"So THANK YOU. For all the times you've been in my corner. For picking me back up when I'm down. For always being so affectionate & respectful. For always telling me how it is & for always being so gentle in the way that you communicate with me. For pushing me & helping me grow. For your daily assurance & for loving me SO UNCONDITIONALLY. For every laugh & memory made (like breaking my foot on our 2nd date 😂)."
She concluded her post with, "I promise to reciprocate being the person for you that you have always been for me. 💯 Thank you for walking into my life & showing me what LOVE is. ✨ Love you always, A ❤️."
In interviews with POPSUGAR, Marie reveals that she and Cooper have been dating for roughly six months (as of March 30) and they currently live together with their three dogs. She also shares that Cooper was being recruited for "The Ultimatum" the same time as her and her ex-boyfriend/costar, Jake Cunningham.
"The funny part about the casting is that I went on my current boyfriend's Instagram and I saw a comment [from] them asking him to go on the same show," she says over Zoom. "His ex-girlfriend and him were dating when Jake and I were dating. We broke up around the same time they broke up and he was like, 'We were supposed to go on that show.' I was like, 'Honey, if you would've went on that show, we would've made babies, got married, everything.'"
"He is always checking in on me, and he always gives me this assurance that is what I needed in 'The Ultimatum.'"
Marie's experience on "The Ultimatum" changed her strong views around marriage (previously sharing on the show that she wanted "a ring" and "a baby" from Cunningham ASAP), but she tells us that her new boyfriend is just as eager to jump the broom as she is. "It's weird because I'm in a relationship where he talks about marriage just as much as I do. And he's like, 'Well, we can't do it now because that'll look crazy. We've only been together for six months,'" she shares.
Marie admits that she and Cunningham continued to see each other "for months on and off" after "The Ultimatum" wrapped filming. But she's in a new space now where she tells us she's happy with her current relationship. "This is my best friend. I talk about him, brag about him all the time. We're always texting each other," she says. "He is always checking in on me, and he always gives me this assurance that is what I needed in 'The Ultimatum.' [He] checks every box."