It was of course Willa Ford who once famously said, "I wanna be bad," and actors who relish playing the villain sound like they very much feel the same way. "Uncharted"'s Tati Gabrielle joins a roster (that includes "Euphoria"'s Eric Dane) of folks who admit inhabiting nefarious characters is oh so fun. We had the chance to speak to both Gabrielle and Sophia Ali, who covered everything from how the movie's stunning vistas helped the epic tale take shape to their message for women who play video games.
Just how massive is the scope of a film starring these two, as well as Tom Holland and Mark Wahlberg?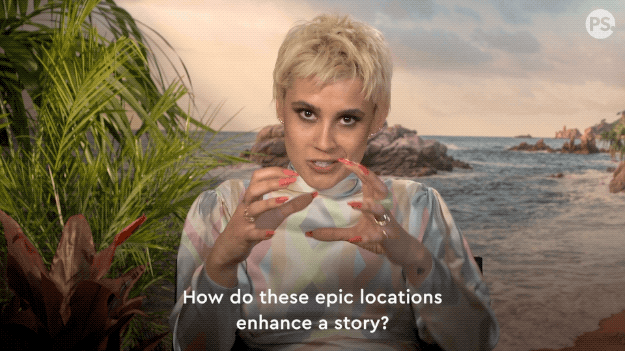 That's right, huge! Thanks for the visual aid, Sophia. Catch "Uncharted" in theaters Feb. 18!