Vanessa Hudgens Calls Sarah Hyland the "Ultimate Bride" in Sweet Wedding Tribute
Vanessa Hudgens just won bridesmaid of the year. On Aug. 27, one week after Sarah Hyland and Wells Adams tied the knot, Hudgens penned an emotional tribute to her newlywed pal. "The Princess Switch" actor shared a carousel of photos from the wedding on her Instagram alongside her message for Hyland.
"You goddess, my sister witch, the ultimate bride," she wrote. "Words can't express how happy I am for you. I am so proud to be your friend and bridesmaid. I'll love you forever. Congratulations to sealing the deal with the love of your life @wellsadams ♥️ what a man. What a wedding. What a life. 🤟🏽✨"
Hyland commented on the post to let Hudgens know just how much their friendship means to her. "I love and appreciate you more than you know 😍😍😍😍😍😍," she said.
On July 10, Hudgens and Hyland were spotted living it up during Hyland's bachelorette party ahead of the actor's wedding to Adams. The pair have been friends for a long time, which made Hudgens a natural choice for Hyland's bridal party.
The two actors have always been vocally supportive of each other. "Oh my gosh, I am like, so emotional about it," Hudgens said of Hyland's bridal shower in an interview on the MTV Movie & TV Awards red carpet on June 5. "I've known her for so long, and we've been waiting for this wedding for so long, and then COVID happened and couldn't do it, but it's just so exciting. She looked so beautiful. I melt, I just melt."
Meanwhile, Hyland attended Hudgens's 32nd birthday on Dec. 14, 2020, and shared a photo of her pal on Instagram along with an affectionate caption. "I'm so lucky to have a woman like you in my life @vanessahudgens 🥰 Your endless positivity, luster for life, and affinity for dance parties, literally anywhere, are only SOME of the reasons I love you so much!" she wrote. "The yin to my Sagittarius yang! (Aka You start the party and I'll spit the hard truth 😂) I can't tell you just how much I miss you because the word to describe it doesn't exist."
They've also supported each other through tough times over the years. "I sent her a text earlier. I haven't heard back from her, but I love her. I adore her," Hudgens told Us Weekly in September 2014 soon after Hyland ended her relationship with Matthew Prokop. "All you need is your best friend," Hudgens said. "I feel like every girl feels that way. All you need is a couple of girls who are always there by your side, you can call no matter what time of the night it is and know that they'll be there for you. As long as you have that, you're doing pretty good in life."
Now, nearly a decade later, their friendship is still going strong. Ahead, check out some of the pair's cutest friendship moments together.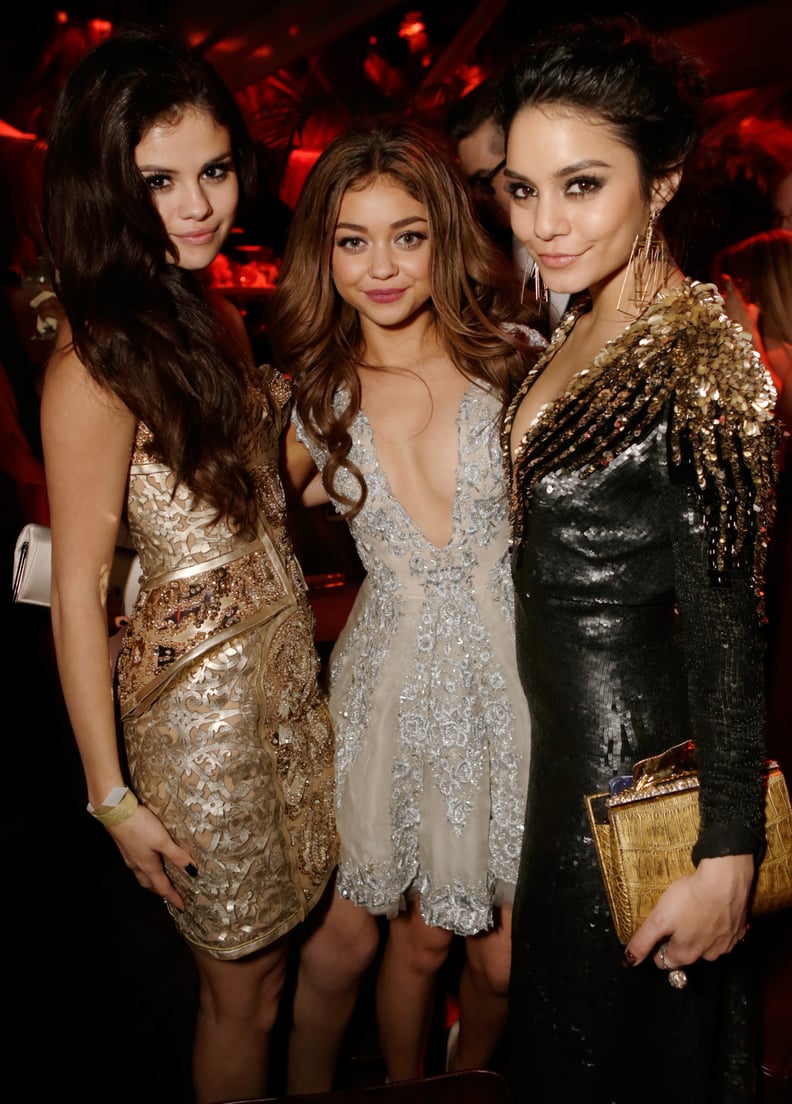 Selena Gomez, Sarah Hyland, and Vanessa Hudgens at a Golden Globe Awards Afterparty on Jan. 13, 2013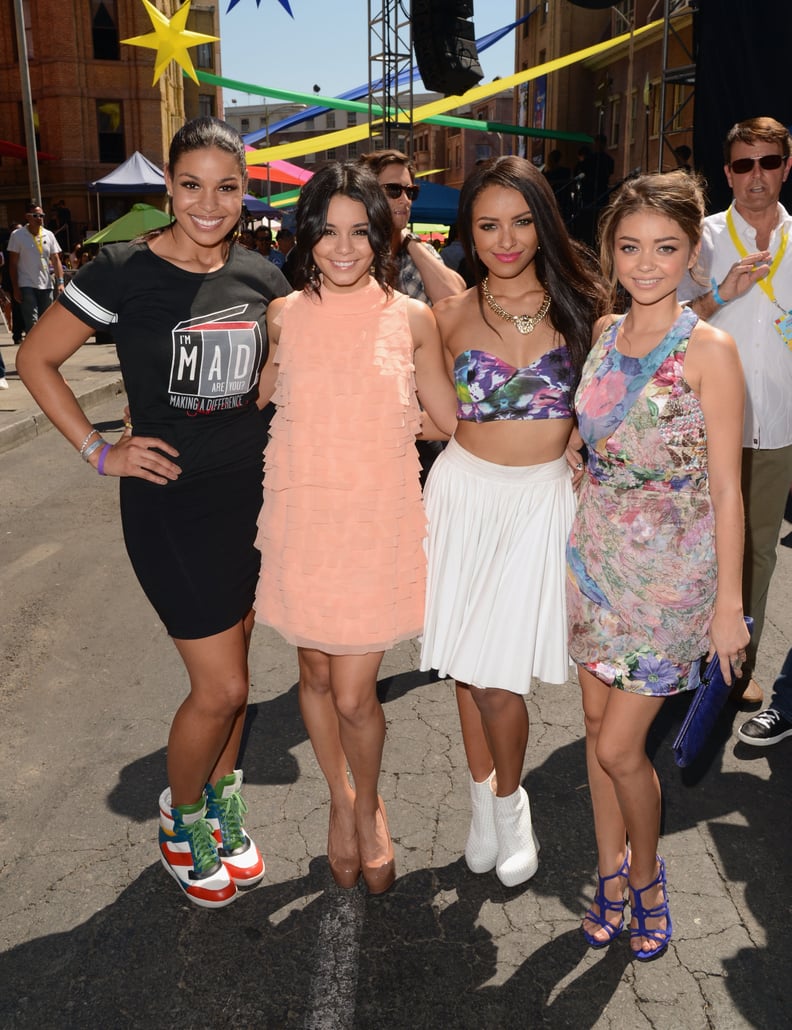 Vanessa Hudgens and Sarah Hyland at Variety's Power of Youth Event on Sept. 15, 2015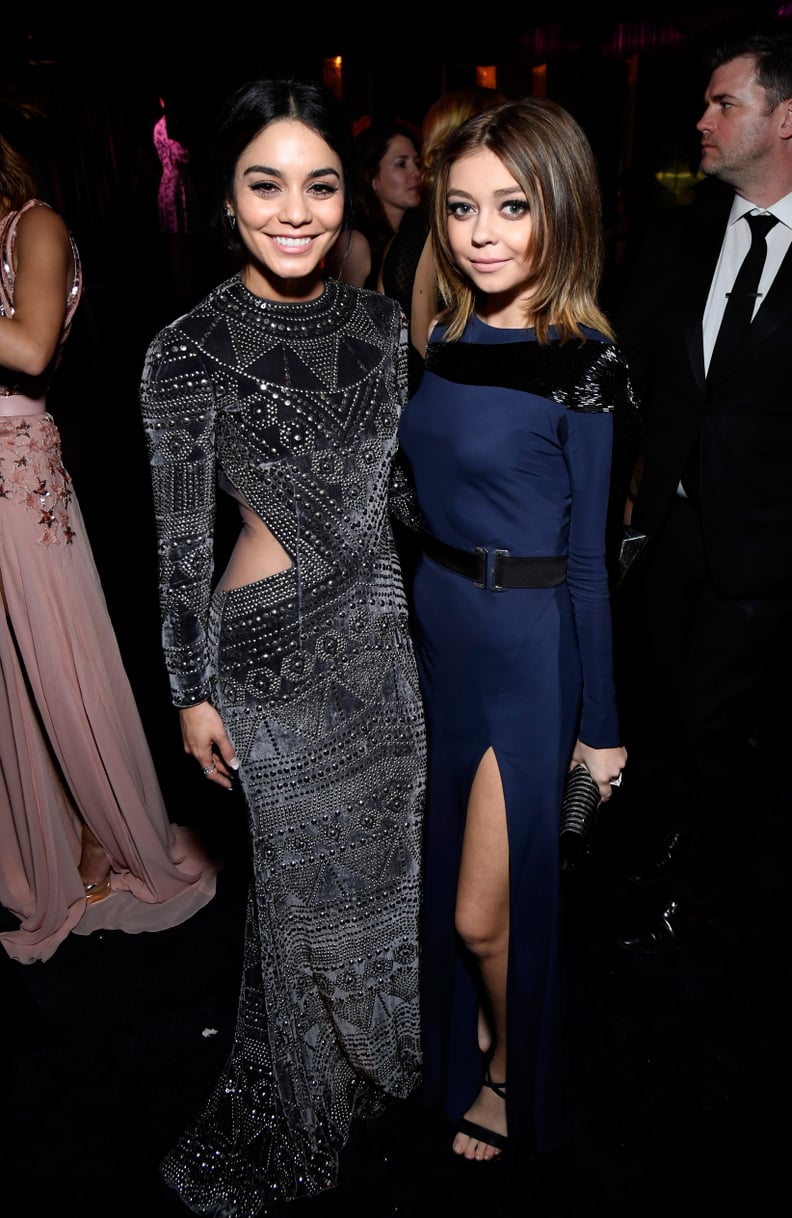 Vanessa Hudgens and Sarah Hyland at a Golden Globe Awards Afterparty on Jan. 8, 2017
Sarah Hyland at Vanessa Hudgens's 32nd Birthday Party on Dec. 14, 2020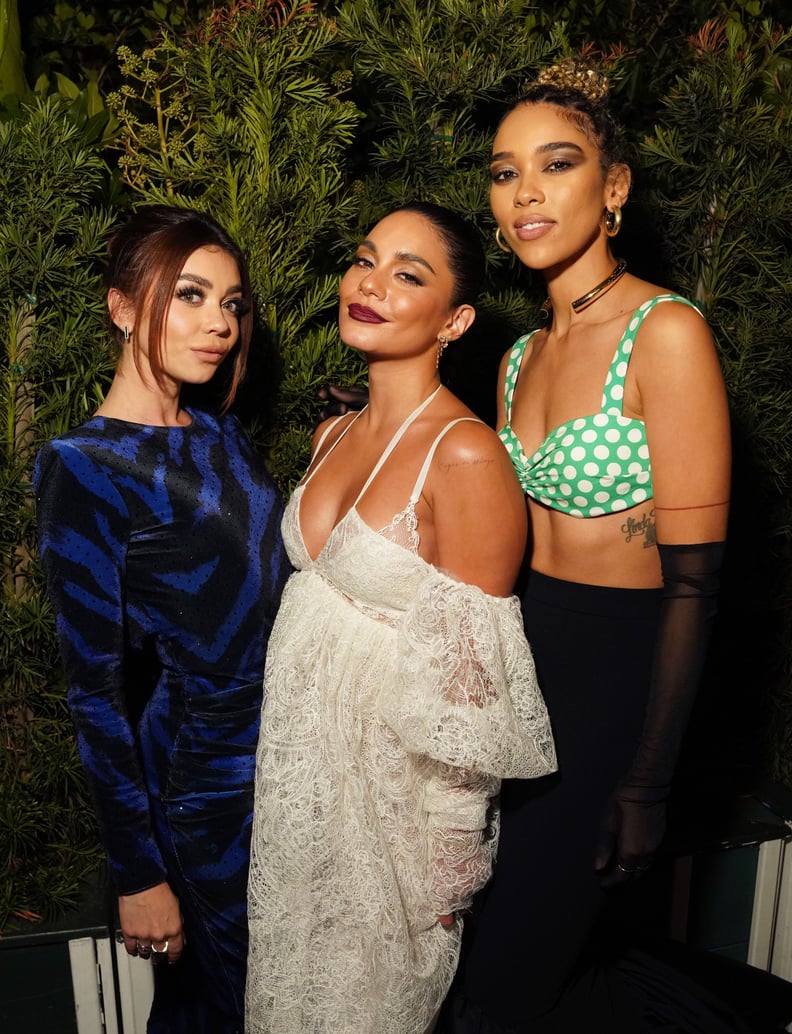 Vanessa Hudgens and Sarah Hyland at the Premiere of "Tick, Tick... Boom!" on Nov. 21, 2021
Sarah Hyland and Vanessa Hudgens at Hyland's Bachelorette Party on July 10