Victoria and David Beckham Share Photos of Look-Alike Son Romeo For His 20th Birthday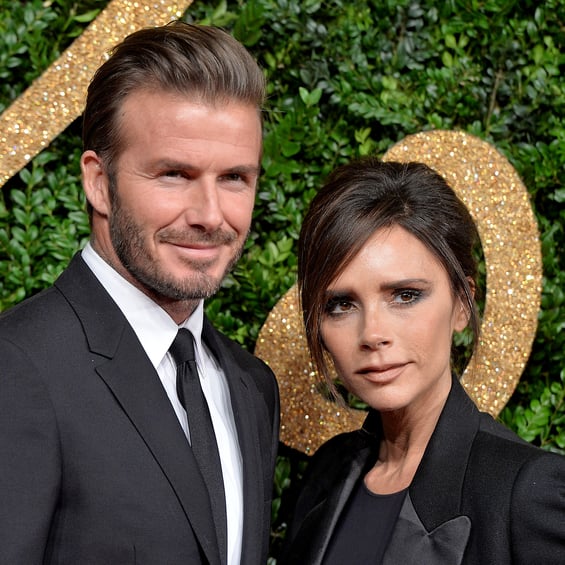 Victoria and David Beckham's son Romeo just turned 20, and the two are clearly immensely proud of their (not-so) baby boy. The couple celebrated Romeo's birthday on Sept. 1 with sweet tributes posted on Instagram. "Happy Birthday @romeobeckham! You have the kindest heart and the sweetest soul. We love you and are so so proud of the incredible young man you have become," Victoria wrote in a caption. "You light up a room the moment you walk in, you're hardworking and talented, we couldn't be prouder of you Romeo 💕 Happy Birthday 🥳."
David continued the celebration with his own message for his son. "Happy Birthday my big boy 💜 Just so u know dad will always film these moments 😂," he captioned a funny video of a young Romeo shaving his "mustache," which the latter responded to on the post commenting "Dad 🤣🤣." In his caption, David added: "No more a teen 😩 we love you so much and are so proud of you @romeobeckham 💙 @victoriabeckham @brooklynpeltzbeckham @cruzbeckham #HarperSeven ❤️."
Victoria and David's celebration for Romeo continued with countless Instagram Story posts, all of which included more birthday wishes or adorable throwback pictures of their son.
The Beckhams have had a lot to celebrate recently: Their oldest son, Brooklyn, married Nicola Peltz Beckham in a lavish ceremony at their family mansion on April 9.
And despite rumors of Nicola and Victoria feuding, the former and her husband denied speculation in Brooklyn's cover story for Variety's 2022 Power of Young Hollywood issue. "I've learned they're always going to try to write stuff like that. They're always going to try and put people down," Brooklyn told the outlet. "But everyone gets along, which is good."
See the rest of Victoria and David's birthday tributes to Romeo ahead.