Everyone Ana de Armas Has Dated, From Ben Affleck to Her Current Love
Since her breakout roles in "Blade Runner 2049" and "Knives Out," Ana de Armas's star has ascended quickly. Over the years, she's played Bond girl Paloma in "No Time to Die" and Marilyn Monroe in the controversial movie "Blonde," a performance that garnered her a Best Actress nomination at the 2022 Oscars. She's also starring alongside Chris Evans in "Ghosted," a hybrid thriller-romance that hits Apple TV+ on April 21, 2023. Yet despite her high-profile persona, she's continued to remain low-key about her personal life over the years.
She has had one highly publicized relationship, though, with none other than Ben Affleck. The pair costarred in "Deep Water," an erotic thriller based on the novel of the same name by Patricia Highsmith, which premiered on Netflix in 2020. In the movie, she and Affleck play Vic and Melinda Van Allen, a husband and wife who resort to dangerous mind games to keep their marriage interesting. After they were first spotted together on vacation in Cuba, the duo were frequently photographed during the height of the COVID-19 pandemic, though they eventually split, and Affleck has since moved on with former flame Jennifer Lopez. For her part, De Armas is also dating someone new — Tinder executive Paul Boukadakis.
Ahead, check out what we know about de Armas's romantic life.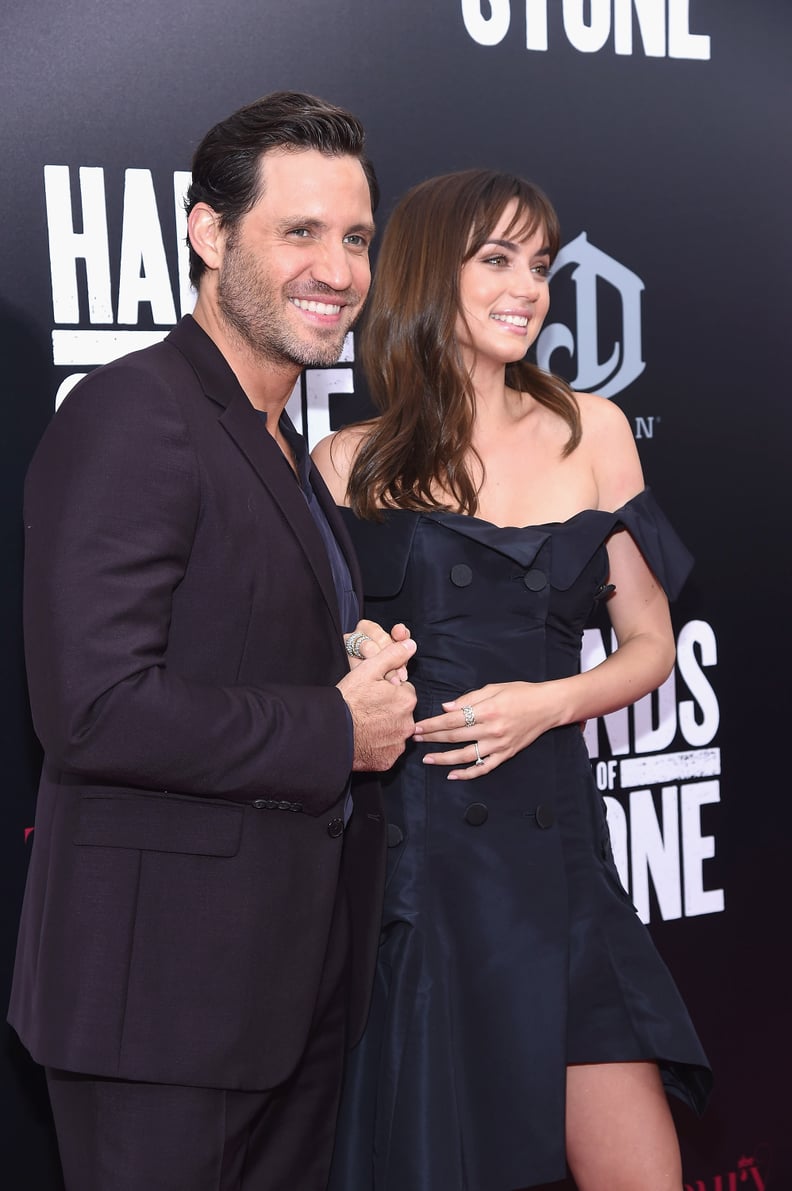 Édgar Ramirez
De Armas and Ramirez were spotted kissing while promoting their film "Hands of Stone" at Cannes in 2016. However, their relationship was never confirmed.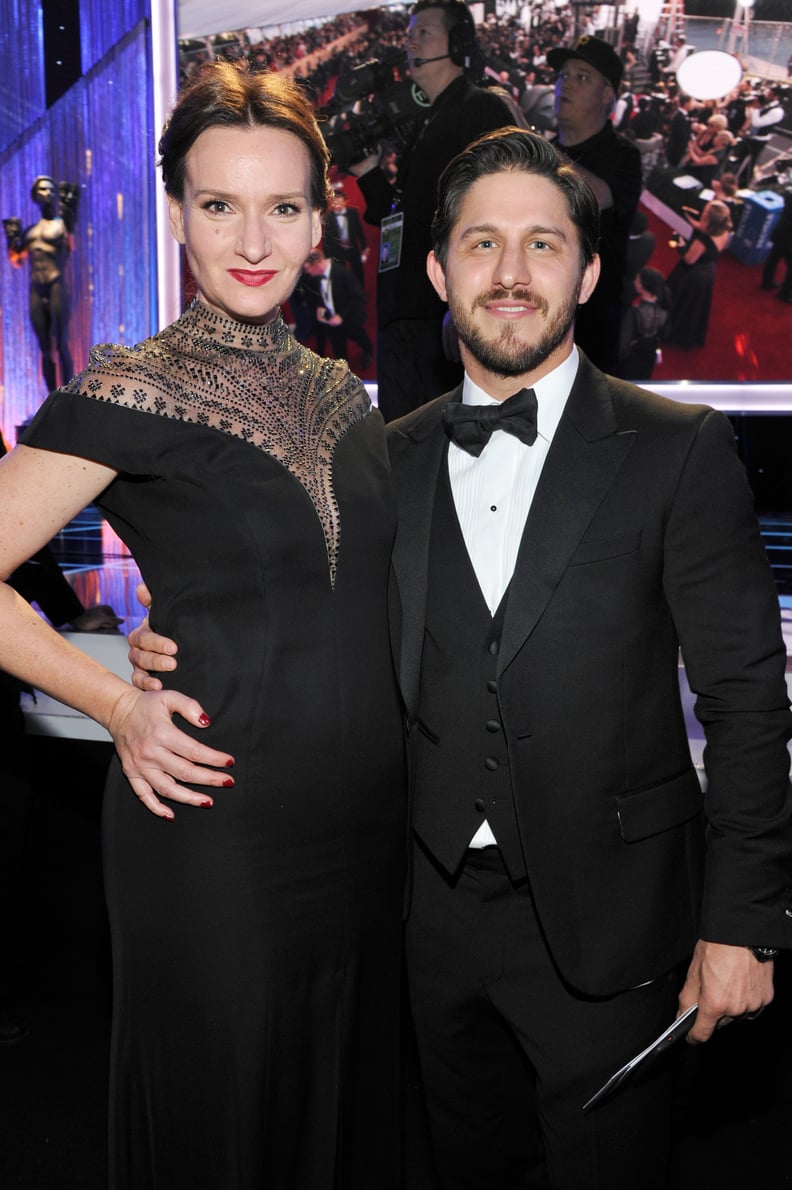 Franklin Latt
De Armas was in a "serious relationship" with agent Latt, right, during her early days in LA, according to Vanity Fair. Few details about the relationship are known for sure, though.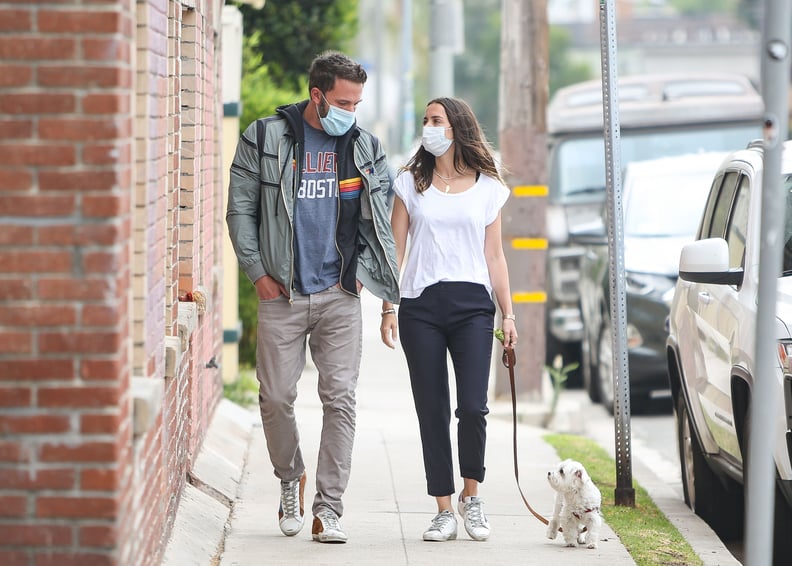 Ben Affleck
De Armas and Affleck grew close after the pair filmed their movie "Deep Water" in 2019. They first sparked dating rumors in early 2020 when they were photographed looking affectionate in Cuba, and throughout that year, they were frequently photographed walking around and drinking coffee together during the height of the COVID-19 lockdowns.
In January 2021, however, they called it quits. De Armas later told Elle that the media scrutiny surrounding their relationship was "horrible" and "one of the reasons why I left LA."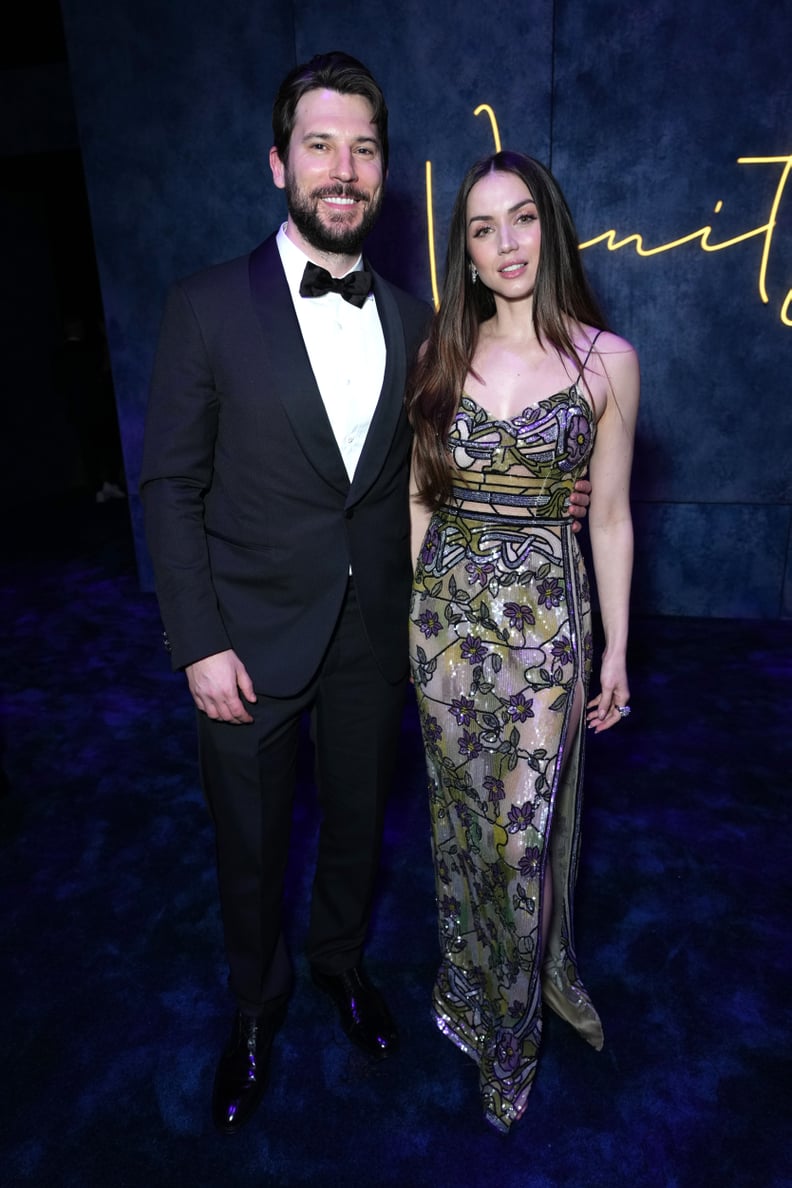 Paul Boukadakis
De Armas is currently dating Tinder executive Boukadakis. Hailing from Oklahoma, Boukadakis directed music videos before moving into the tech sector, per People. Page Six reported that they had been dating for a few months in June 2021, and they were photographed together at JFK Airport in September 2021.
According to Elle, a mutual friend introduced him to de Armas during the pandemic. The pair also reportedly live together in New York City. While she's mostly kept quiet about their relationship, the duo have attended a few events together, including the Vanity Fair afterparty at the 2023 Oscars.