Josh Groban's Dating History Includes Some Familiar Faces
Over the past two decades, Josh Groban has become one of the most recognized male singers. The Grammy-nominated star has released a total of nine studio albums since 2001, and during that time, Groban achieved global success with hit singles like "You Raise Me Up" and "Believe." Every song he's released has shown off his powerhouse vocals and vulnerable lyrics.
Considering the fact that he has such a sweet voice and a charming personality to match, it's no wonder so many people have fallen for him, including stars like January Jones, Katy Perry, and Kat Dennings. If you're curious to see who Groban has dated over the years, scroll through the slideshow to learn all about his dating history.
01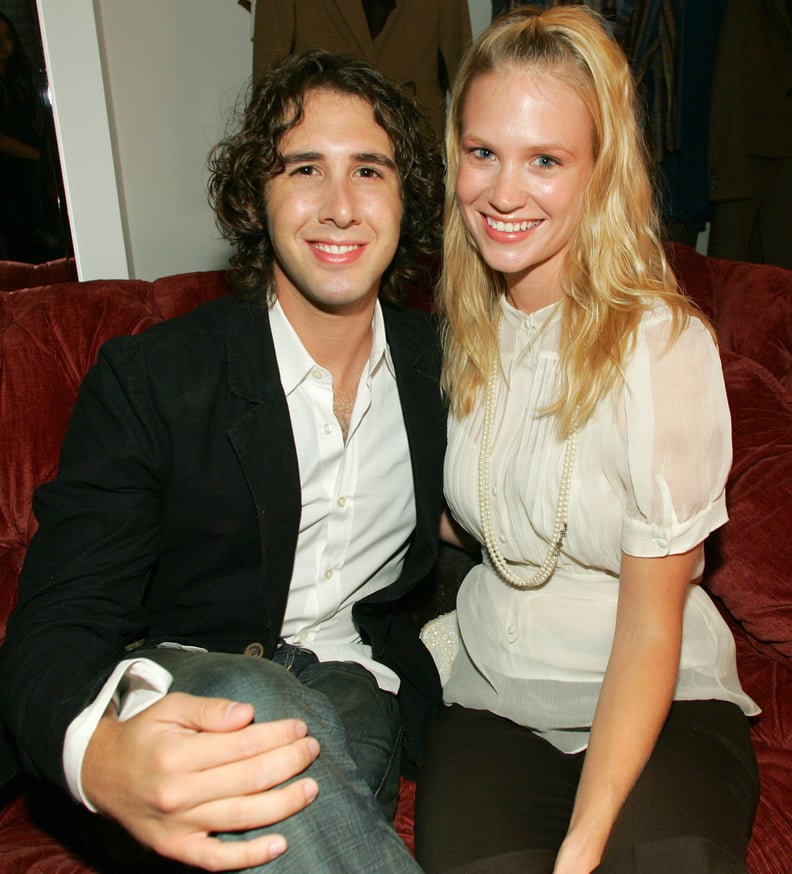 January Jones (2003-2006)
Groban dated the actor from 2003 to 2006. The pair attended various public events together throughout their relationship, including the 2004 American Music Awards, 2005 Cannes Film Festival, and 2006 Vanity Fair Oscars afterparty.
Seven years after they called it quits, Groban opened up about their relationship in a February 2013 interview with Details magazine (via Entertainment Tonight). "We dated for about two and a half years, and we were madly in love," he said. "It was definitely my longest relationship."
Although things didn't work out between him and Jones, Groban told the publication he would love to "get into another serious relationship" since he's "a real romantic at heart."
02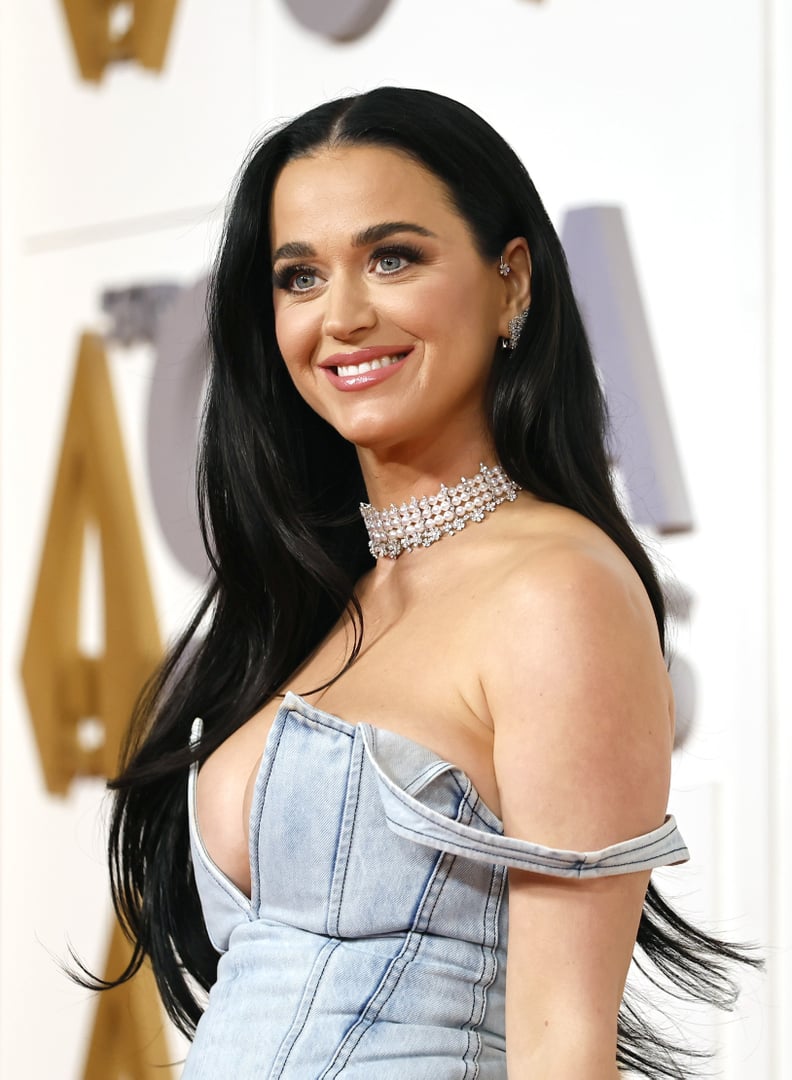 Katy Perry (2009)
Groban was briefly linked to Perry in 2009. When asked about the rumors years later in February 2013, Groban initially played it cool by telling Details (via Daily Mail), "We might have skated on the line of dating." He admitted they had been "very good friends" for nearly a decade before dating rumors about them even began in 2009. "We met before her first album was even released [in 2001], and we hit it off because we're both goofballs," he said.
During a June 2017 live stream, Perry revealed that her 2010 single "The One That Got Away" was inspired by Groban. How did Groban react to hearing he was the muse behind one of Perry's biggest singles? While appearing on "Watch What Happens Live With Andy Cohen" in September 2018, the singer said he was "flattered" to have inspired Perry to write the track but also "surprised."
"I was not expecting that," Groban admitted. "That was a double take and a spit of my coffee when I saw that."
03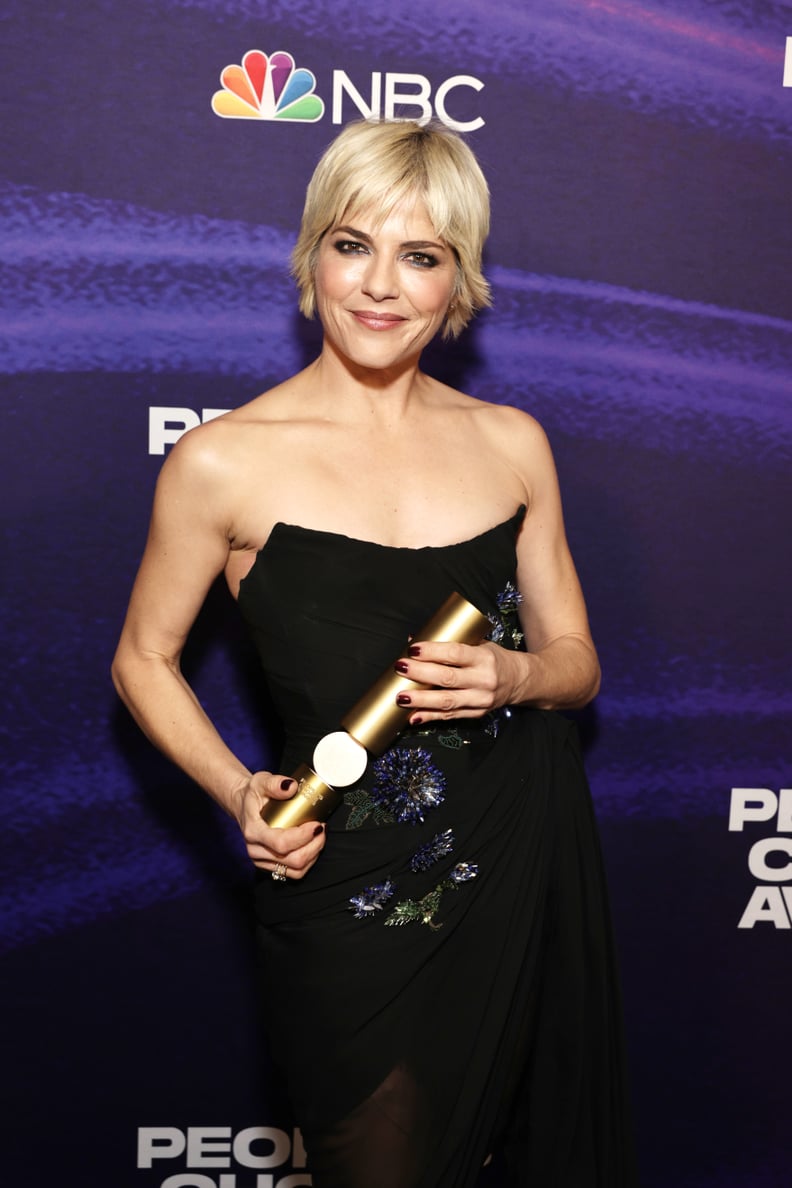 Selma Blair (2010)
It's unclear if Groban and Blair were ever officially a thing, however, they did appear to go on one date together in July 2010. In photos obtained by Daily Mail, the pair were seen leaving a movie theater together at The Grove in Los Angeles that summer. It's possible they just didn't click or were better off as friends, because shortly afterward, Blair got into a two-year relationship with fashion designer Jason Bleick.
04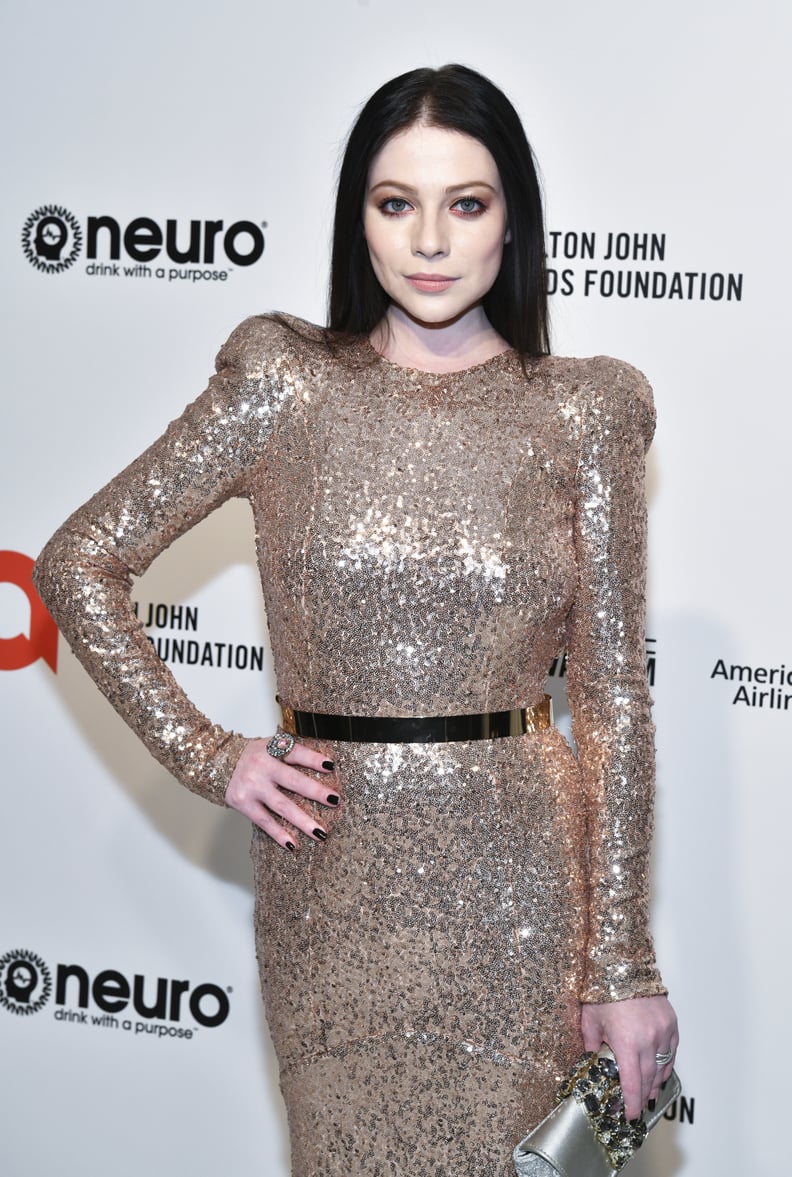 Michelle Trachtenberg (2011)
Groban was also once seen on a date with Trachtenberg in 2011. An old paparazzi video shows the two leaving a restaurant together and getting into the same vehicle. However, similar to Blair, it seemed the date didn't turn into something more serious.
05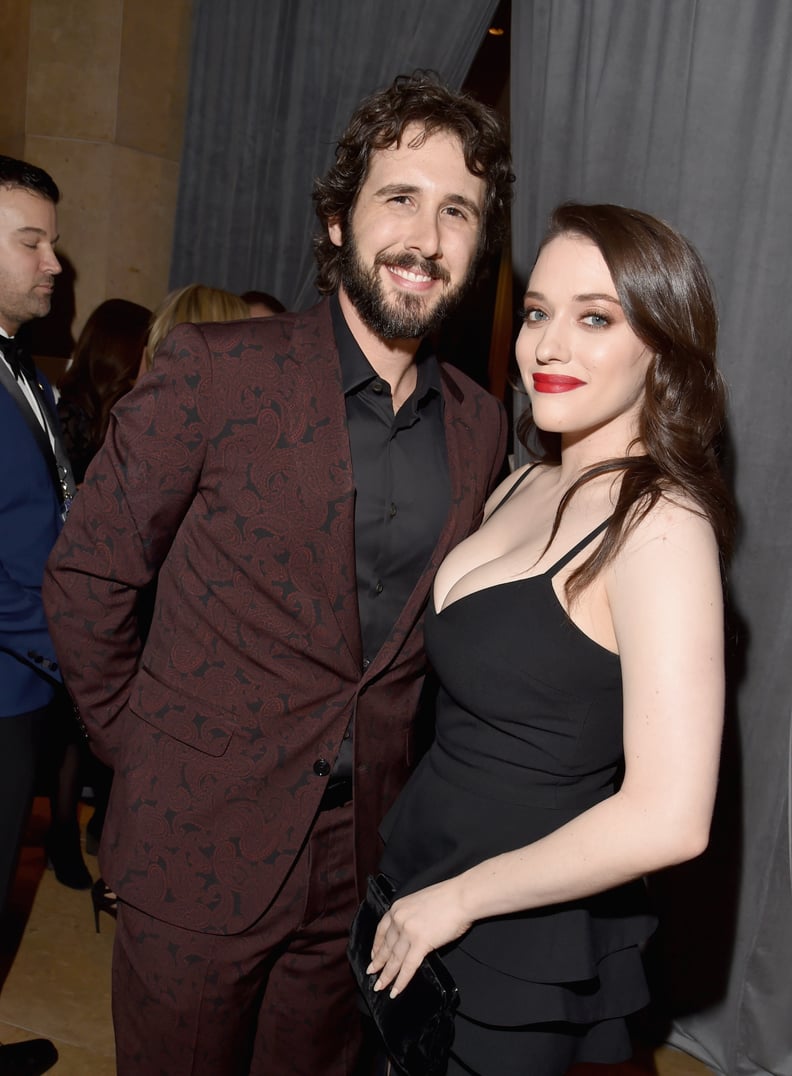 Kat Dennings (2014-2016)
Following his nearly three-year-long relationship with Jones, Groban's next serious girlfriend was Dennings. The couple made their first public appearance together in October 2014 at the Carousel of Hope Ball in Beverly Hills.
In August 2016, E! News reported the stars had called it quits. "It was a mutual breakup," a source reportedly told the publication. "They are still friends and care about each other, but it's not the right time for them now as a couple."
06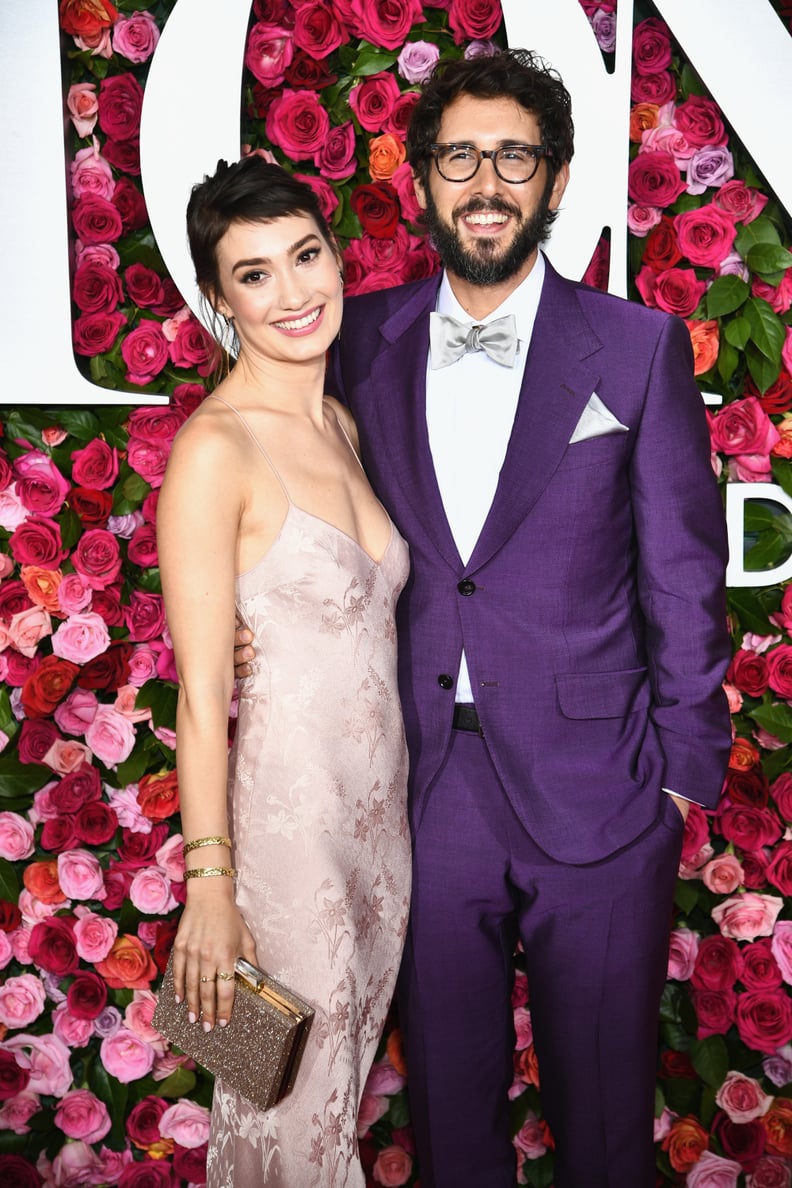 Schuyler Helford (2018-Present)
Groban appeared to have begun dating the actor sometime in 2018. The stars made their red carpet debut as a couple at the Tony Awards that June, and they attended the award show again the following year. In December 2019, the two went on a fun vacation together to Disneyland, and Helford documented their cute trip on Instagram. "Fun dads," she captioned a photo of the pair wearing dad hats while hanging out at the amusement park together.
Since then, Groban and Helford have appeared to keep things more low-key. While they haven't been seen in public together in years, Helford last posted about Groban on Instagram in March 2021. She shared a photo of a series of meals Groban had made for her as a surprise. "After a deep dive on the internet, he found the original recipes for my favorite dishes and made them from scratch," Helford wrote. "The chicken soup noodles were extra soggy the way I love them and it all tasted EXACTLY like the original. Best. Gift. Ever. I'm still in shock."
The fact that Helford's pictures with Groban are still on her Instagram could be a sign the couple are still going strong.