Fans of Degrassi: Next Class likely know Sara Waisglass best as privileged high schooler Frankie Hollingsworth, but the 22-year-old Canadian actress has done a lot since her Degrassi days. After Degrassi, Sara went on to play Madison in October Faction and Lyla in Holly Hobbie, among other roles, and up next, you can see her take on the role of Maxine in Netflix's highly-anticipated new drama, Ginny & Georgia. The series debuted on Feb. 24, and here's everything you should know about the multi-talented Degrassi alum before you check it out.
01
She's an Aspiring Screenwriter
You may know Sara best as an actress, but she's an aspiring screenwriter as well. "I do not have any solid plans writing wise," she told Close-Up Culture during an April 2018 interview. "I just want to tell stories. Words have always moved me and now I want to move people with mine." According to her, she writes "for fun most of the time," but she would like to see something she's written turn into a production. As she told BriefTake in March 2018, she'd love to write a character-driven film "because there's really nothing more beautiful than human relationships and the natural narrative of life."
02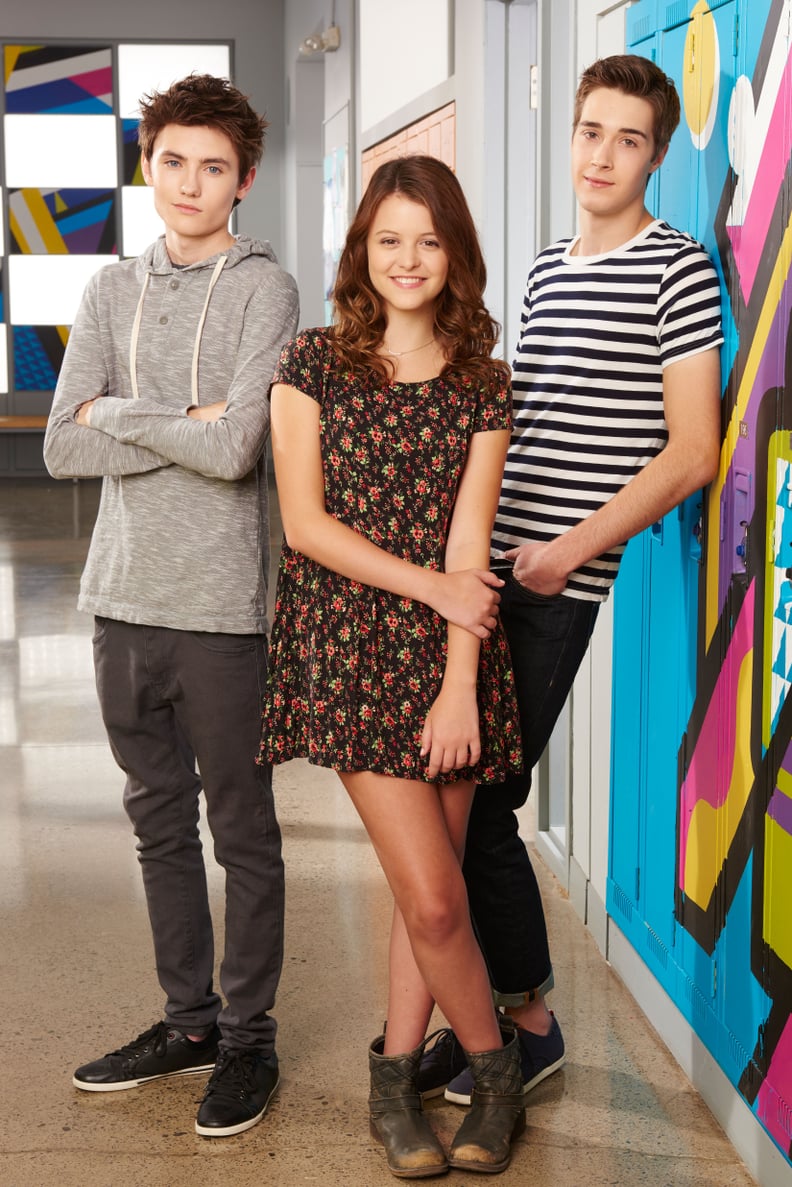 She Was a Full-Time University Student While Continuing to Act
After graduating from high school in 2016, Sara attended York University in Toronto to study screenwriting. Throughout her time in college, Sara continued starring in Degrassi: Next Class and appeared in several other TV shows and movies, such as Killjoys, October Faction, Holly Hobbie, Suits, and Mary Goes Round, among others, despite being a full-time student. Luckily, Sara said the Degrassi production team helped her juggle both. "Schedules were made in advance and they tried their best to work around my exams," she told Excalibur in February 2019. "I was working with my best friends everyday, so it really didn't feel like work at all!"
Of course, graduating in four years while continuing to act wasn't easy. "It was a lot of responsibility and I had to sacrifice a lot to ensure I got my school work done," she continued. "However, everyone was wonderful and the experience was unforgettable!" And in 2020, Sara graduated from the program. "Many people have tried to talk me out of graduating on time, saying it was utterly bonkers to balance my four year degree with my career," she tweeted in August 2020. "They were probably right. I cried a lot. Like, A LOT, a lot. But today I get to say I DID IT."
03
She Published a Book of Poetry
As well as being a screenwriter, Sara is a poet. In September 2016, Sara published her first poetry collection, The Art of Breaking Glass, which includes 80 poems written by Sara as a teen. In a vlog for the Degrassi channel, Sara opened up about the process of writing the book. "High school was so hard, and there were so many emotions . . . and it just felt like there was no closure," she explained. "And I'm big on closure; I need closure . . . I figured that the best way to end off high school, for me, was to tie it all together in a little book."
04
She's Also a Musician
Sara grew up in a creative family, so it's no surprise that — as well as being a writer and actor — she's also musically-gifted. As she told the Yorkville Post in March 2020, she has a sister who's a singer, a father who plays the guitar, and a mother who works with creatives in the film industry. "Arts were all around me, so when I started acting I was never met with doubt or tension, which is such a gift," she said. Sometimes she'll share clips of herself playing the piano, strumming the guitar, or singing on Instagram, and in her 2020 film Tainted, she gets to show off both her singing and guitar-playing skills.
05
She Tends to Embrace Whatever Comes Her Way
Though Sara has big dreams for herself as a performer and a writer, she tends to roll with the punches and just embrace whatever comes next. "The plan is to make the plan as I go," she told Close-Up Culture during her April 2018 interview. "As an actor, I have no idea what opportunities will come my way and as a writer I am still trying to find my voice. But as a human person, I know I have to keep working hard. So that is what I am going to do."