Who Is Taeok Lee From Taylor Swift's "Willow" Music Video?
Who Is Taeok Lee From Taylor Swift's "Willow" Music Video? The Two Go Way Back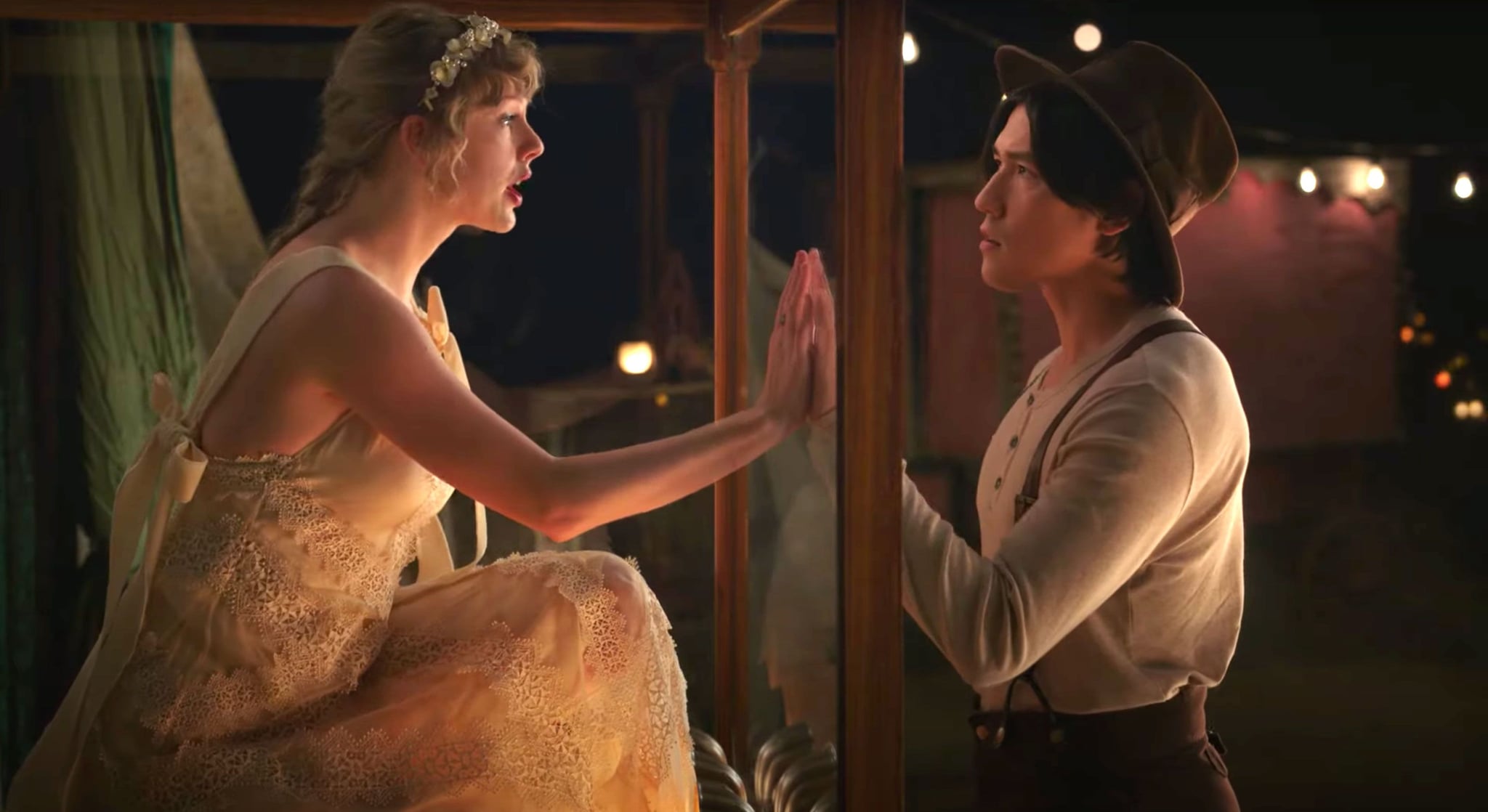 Image Source: YouTube user Taylor Swift
Taylor Swift is the gift that keeps on giving. As well as releasing her surprise ninth studio album, Evermore, on Dec. 11, Swift also dropped the music video for "Willow," and it picks up right where the "Cardigan" music video ended. In the video (which is filled with Easter eggs, of course), Swift follows a magical gold thread into her piano and follows a love interest over several years until the two finally end up together in her cozy cabin. Swift's lover is played by Taeok Lee, and if he looks familiar to you, there's a good reason.
During a YouTube live chat before the "Willow" video release, Swift told her viewers, "You've seen my costar in this video somewhere before," and that's because Lee used to be one of Swift's dancers during her Red tour back in 2013. After the video's premiere, Lee thanked Swift on Instagram for asking him to collaborate again. "Surprise guys! Thanks Tay for bringing me back again for this project. It means a lot to me & it was great working together again. Now everyone go buy and stream evermore!" he wrote. Soon after, the dancer posted another Instagram explaining how he first met Swift.
"The 2012 AMAs with Tay was the first job I ever booked at an audition," he captioned a series of photos of himself and Swift. "The next job I booked was Taylor's Red Tour. I don't talk about it much now because it seems like a lifetime ago and I am working in different areas now. but I think about it a lot. The people I met, the places we went, the shows we did . . . Thanks for bringing everything full circle for me Tay, I met my best friend because of you and had the most insane adventure ever at 19. So it's wild to get to come back at 27 and see the wild tenacity and talent you hold again and be reminded of the insanely talented and intelligent woman you are. Thanks Tay."
Swift certainly loves bringing things full circle (and we love to see it).