The Inspiration Behind Taylor Swift's Marjorie, Explained
Taylor Swift's Song "Marjorie" Has the Most Sentimental Meaning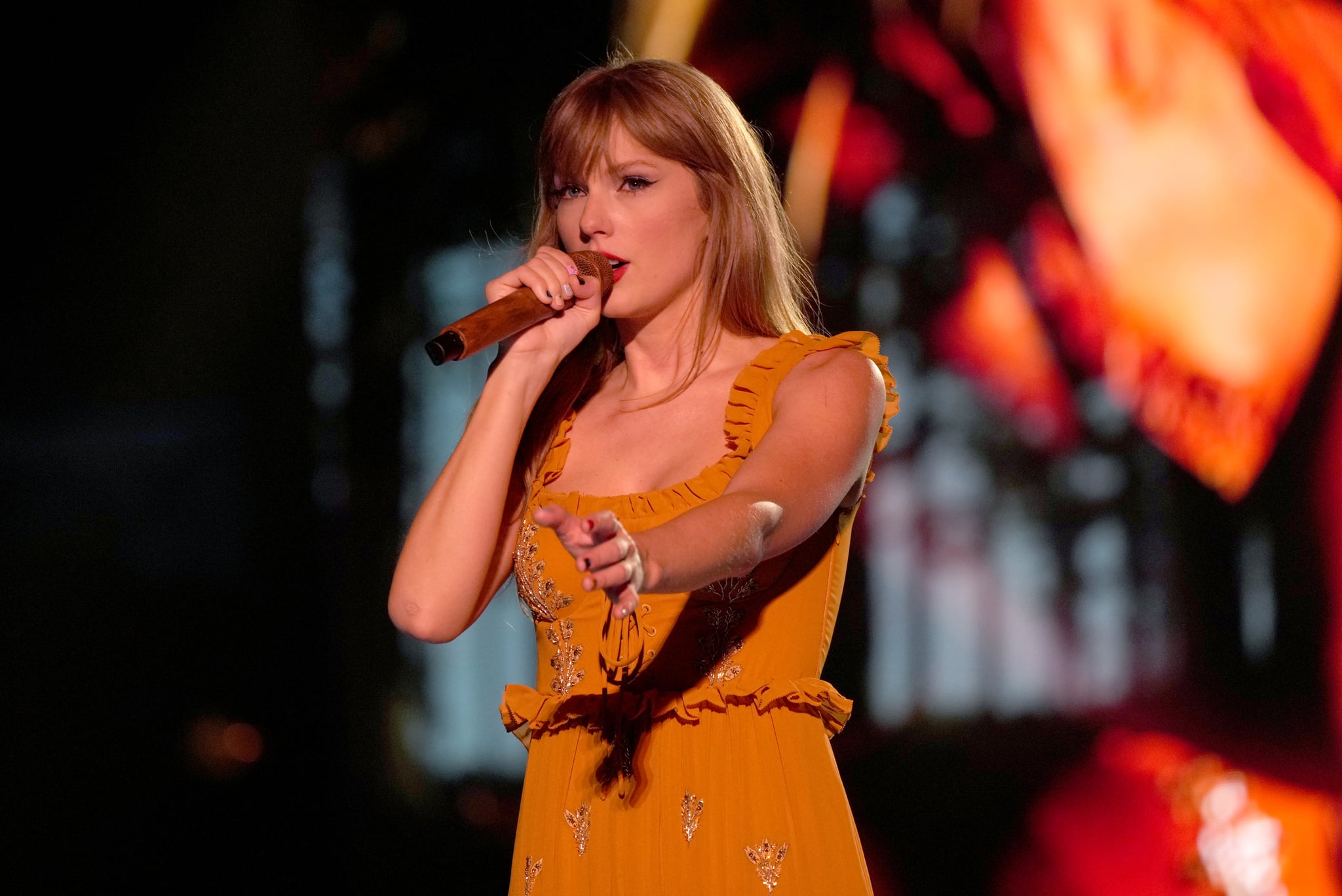 Taylor Swift kicked off her highly anticipated Eras Tour on March 18, and even fans who weren't in attendance have been curious about the setlist.
During the tour, Swift performs at least one song from each of her album eras, giving particular attention to the albums released since her last tour in 2018: 2019's "Lover," 2020's "Folklore" and "Evermore," and 2022's "Midnights." There's also a different surprise song every night, per Consequence of Sound. But the section of the show that focuses on her "Evermore" album is, perhaps, most surprising to fans, as it features some of the saddest songs from her discography. One particular standout is the song "Marjorie," which is only one of two songs in Swift's catalog named after a woman. In fact, "Marjorie" is actually about a real person — the singer's late maternal grandmother, Marjorie Finlay.
Just like "Folklore"'s "Epiphany," which is an ode to Swift's paternal grandfather, Dean Swift (and also the 13th track on the album, 13 being Swift's lucky number), "Marjorie" honors Swift's grandmother in the best kind of way.
In a message posted alongside the track listing in December 2020, Swift wrote that there's a song on the album "starring my grandmother, Marjorie, who still visits me sometimes . . . if only in my dreams." "Marjorie" also alludes to Finlay's dreams of music success coming true through Swift, though she's not here to see it. However, Swift honors her grandmother on the track, singing, "And if I didn't know better, I'd think you were talking to me now. If I didn't know better, I'd think you were still around."
The lyric video for Swift's "Marjorie" includes old photos of the "Midnights" artist with her maternal grandmother, and if you listen carefully, you can also hear Finlay. Swift confirms her grandmother's voice on the song at the end of the video, as the credits note that Finlay contributed "backing vocals."
According to The Independent, Finlay was born in Memphis, TN, and died in June 2003 in Swift's hometown of Reading, PA, when the singer was 13 years old. Finlay was an opera singer who also made radio and television appearances in the 1950s.