'90s TV Show Reunions
See the Wonder Years Cast Back Together!
Miss The Wonder Years? Us too! Happily, former cast member Danica McKellar shared this reunion photo on Instagram of the castmates back together, and everyone, like Fred Savage, Josh Saviano, and Jason Hervey, looks so cute. They're not the only '90s castmates who have resurfaced recently. Nostalgia for the '90s is all the rage, and former costars from our favorite TV series and movies have been getting back together and showing us pictures of their reunions. It's so fun seeing how everyone looks a couple of decades later — and seeing which cast members are still friends. Check out the pictures below to see the best recent reunions of casts from shows and movies like Home Improvement and The Sandlot.
Source: Instagram user danicamckellar
That '70s Show
Topher Grace tweeted this cute reunion picture of Danny Masterson, Mila Kunis, Ashton Kutcher, Laura Prepon, and Wilmer Valderrama.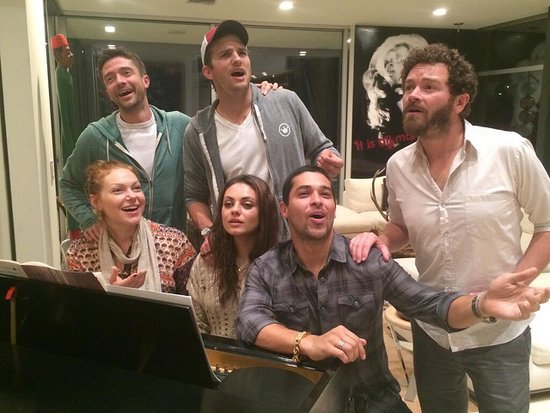 Source: Twitter user TopherGrace
Home Improvement
Former onscreen brothers Jonathan Taylor Thomas and Zachery Ty Bryan reunited on the red carpet for the premiere of Dark Tourist.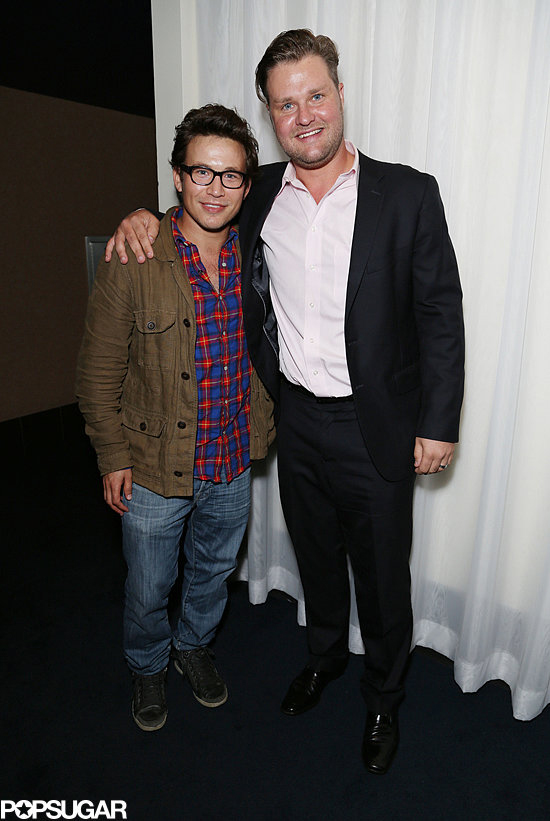 Source: Rex USA
Empire Records
Ethan Embry tweeted this picture of himself with Empire Records castmates Johnny Whitworth, Coyote Shivers, Brendan Sexton III, and James "Kimo" Wills.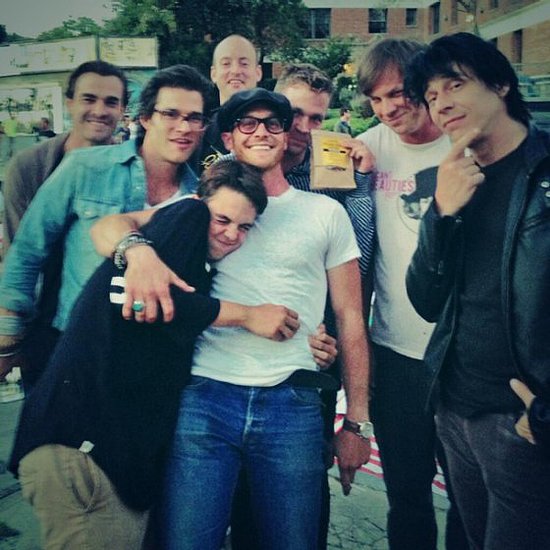 Source: Twitter user EmbryEthan
The Sandlot
The cast of The Sandlot reunited this Summer and shared pictures of their get-together.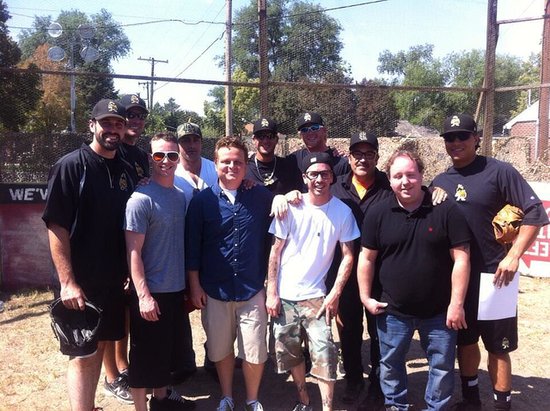 Source: Twitter user espn
Boy Meets World
Cast member Maitland Ward (who played Rachel) shared this picture of the Boy Meets World cast from a recent event.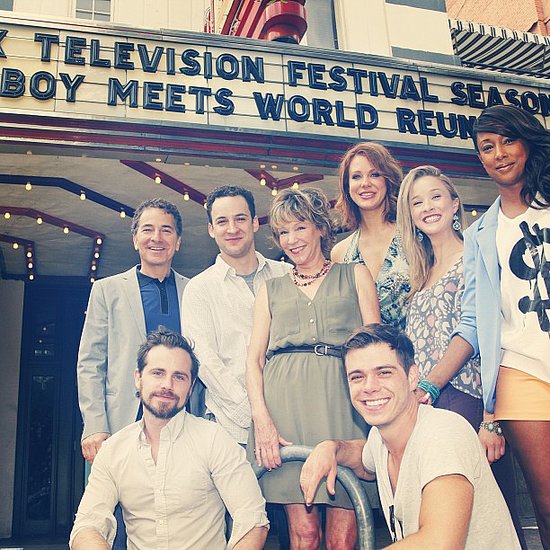 Source: Instagram user maitlandward
Full House
Andrea Barber (aka Kimmy Gibbler) tweeted this picture of her Full House costars last Fall.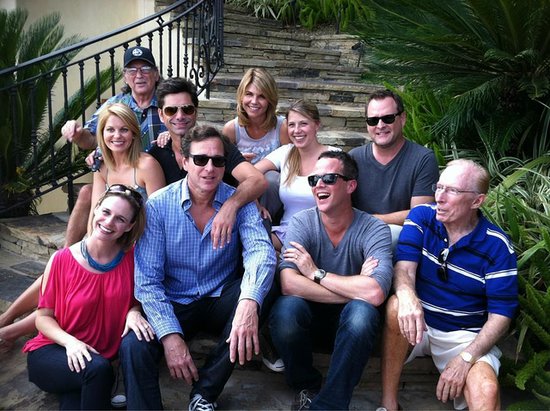 Source: Twitter user andreabarber
Jesse and the Rippers
Full House band Jesse and the Rippers also had a reunion on Late Night With Jimmy Fallon last month.
Friends
When Jennifer Aniston cohosted The Ellen DeGeneres Show in May, she shot a cute skit with her old friends Matthew Perry and Courteney Cox.
Seinfeld
On the last season of Curb Your Enthusiasm, the cast of Seinfeld got back together to reprise their characters.