AJ Michalka Interview August 2016
AJ Michalka Steps Into the "Wedding World" With All My Friends Are Getting Married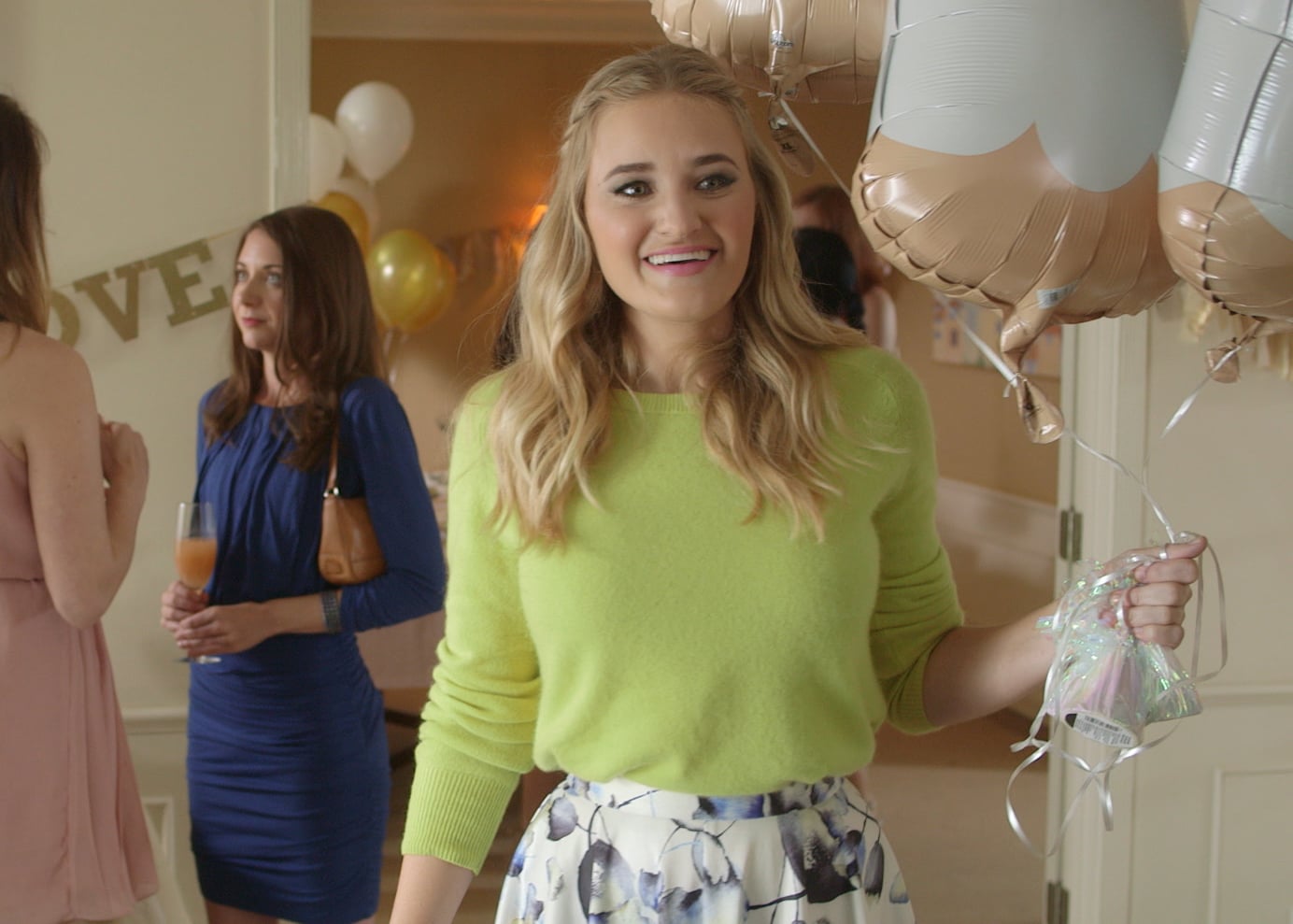 Image Source: POPSUGAR Studios

AJ Michalka is certainly a woman with many different hats. While she initially made headlines with her sister in the music industry, over the past few years, she has been making a big name for herself as an actress. Aside from filming the fourth season of her hit show, The Goldbergs, Michalka also stars in POPSUGAR's brand-new scripted series, All My Friends Are Getting Married, about a girl who helps three of her best friends plan their weddings . . . at the same time. We had a chance to catch up with the star and she told us all about her fun character, what it was like being her sister's maid of honor, and exciting news about Aly & AJ's third album.
POPSUGAR: I watched every episode of All My Friends Are Getting Married and I thought it was really cute and fun. What was your favorite part about playing this character?
AJ Michalka: I've recently gotten into the wedding world really heavily. I'm now 25, and a lot of my really good friends are getting married. And last year, my sister got married, and I was the maid of honor for the first time. So, I think for me, it felt very personal and it just felt like the right move. I was like, "wow, this is too weird." This is something that is in my life constantly, and now I get to play a role that is helping three best friends at once trying to make a wedding great, and kind of the ups and downs of how great a wedding can be, and how some people overthink it and some under-think it. There's just something about this character that I love so much. She's such a good friend and such a helper. She wants to help and fix and I can relate to that a lot because I'm very much someone who is a do-gooder and wants to please and make everyone happy. And sometimes that's not a good thing because you end up trying to please too many people and can't please anyone! But I think in this case, it comes from a really good place.
PS: What was your experience being your sister's maid of honor in her wedding?
AM: It was actually a really positive experience. When you're so close and you've grown up your whole life together, it's like, I almost didn't see this day coming in a weird way. It was like, "oh, okay, I'm going to live with my sister forever and we're going to make music and records." And then, all of a sudden, I was like, "she's engaged?" It just kind of hit me out of nowhere. But I love her husband and I was honored that she asked me [to be her maid of honor]. It was just something that I was not prepared to hear. I mean, I was definitely nervous because it is my sister and my best friend, and I didn't want to make any mistakes. It was one of those things that I had a lot of pressure that I put on it, but at the end of the day, it went really well and I planned a really beautiful bachelorette party and a really wonderful bridal shower and a lot of the work was done through a wedding planner that was based in Italy, because that's where they got married. So a lot of the work was kind of having to be done on that side of the world, but what I was able to do here in LA and how I was able to help, I really stepped up to the plate and I'm really proud of myself.
PS: What would you say was your most memorable moment you shared with your sister during that time?
AM: My most memorable moment was receiving a ring from her before she walked down the aisle. I actually burst into tears when she did it, but basically before she walked down the aisle, we had a moment together where we just held hands and prayed and I gave her a big hug and she actually presented me with this ring. That just blew me away. [It] says "always" on it. Basically just letting me know: "I'm about to walk down the aisle, but I want you to know, you'll always be my best friend and my number one and I care for you in such a way that this will never take that place — it will just be a different relationship." It was just something that really stuck with me and I'll have that ring my whole life and I'll be able to tell me kids that story someday.
PS: Speaking of your sister, Aly & AJ is making new music, which I'm personally very excited about. What has it been like getting back into the studio together?
AM: It's been pretty amazing. I mean, it's been nine years since we've released a full record as Aly & AJ, so just to get in the studio again and know what it feels like to create music, and to get a pen and a piece of paper out and not judge, but just write from you heart and see what you come up with — it is so exhilarating. We ended up focusing on acting quite a bit and we kind of lost touch with music a little, and it just wasn't in the forefront of our lives for a few years. And now that it's back, I'm so in love with music again. I just have such a fresh new love for what we do. We made records at such a young age that we can now revisit music as adults who have been through a career already as kids. It was just a really cool moment to be able to step back and go, "we can do this again." So, it's been a really creative process. We already have 12 songs written and demoed. Now that we're starting up our shows again, there's a little pause, but we're not stopping. We're going to make as many [songs] as we feel comfortable making and then narrow it down to the strongest ones and release the record next year during the 10th anniversary of Insomniatic.
PS: Do you think your sister's marriage will influence some more love ballads this album?
AM: Definitely. There are definitely going to be some heartbreaking songs. There are going to be some songs about being yourself. There are going to be songs about embracing the fact that you're single and being able to enjoy life anyway. There are going to be songs about dealing with not contacting someone over a certain amount of time and then leaving that person forever and you had that moment to actually reach out and you lost that moment. We're trying to touch on as much as we can without making it just a relationship-based record.
PS: How will this music be different from your last album?
AM: I think on our last album, because it was our sophomore record, we were trying to please so many people . . . now, that pressure is totally gone. We're currently kind of on our own — we have someone who is spearheading the record — but we don't have a label currently. We're kind of doing this on our own and writing in such a genuine space that there is no time to judge. We're just like, "all right, let's write as honestly and purely as we can and see what we come up with." I think this record will definitely still sound like Aly & AJ. We obviously have a very sisterly bond that I think never really goes away no matter how much you grow. I think that bond continues to grow and doesn't change too much. So, you'll still hear a lot of harmonizing, a lot of unison vocals, but a little more live instrumentation with some electronic mixed in. We're really focusing on not labeling this music as one sound, but kind of exploring how we can really make the record as creative as possible and sound like one piece, but still write each song like it is its own piece.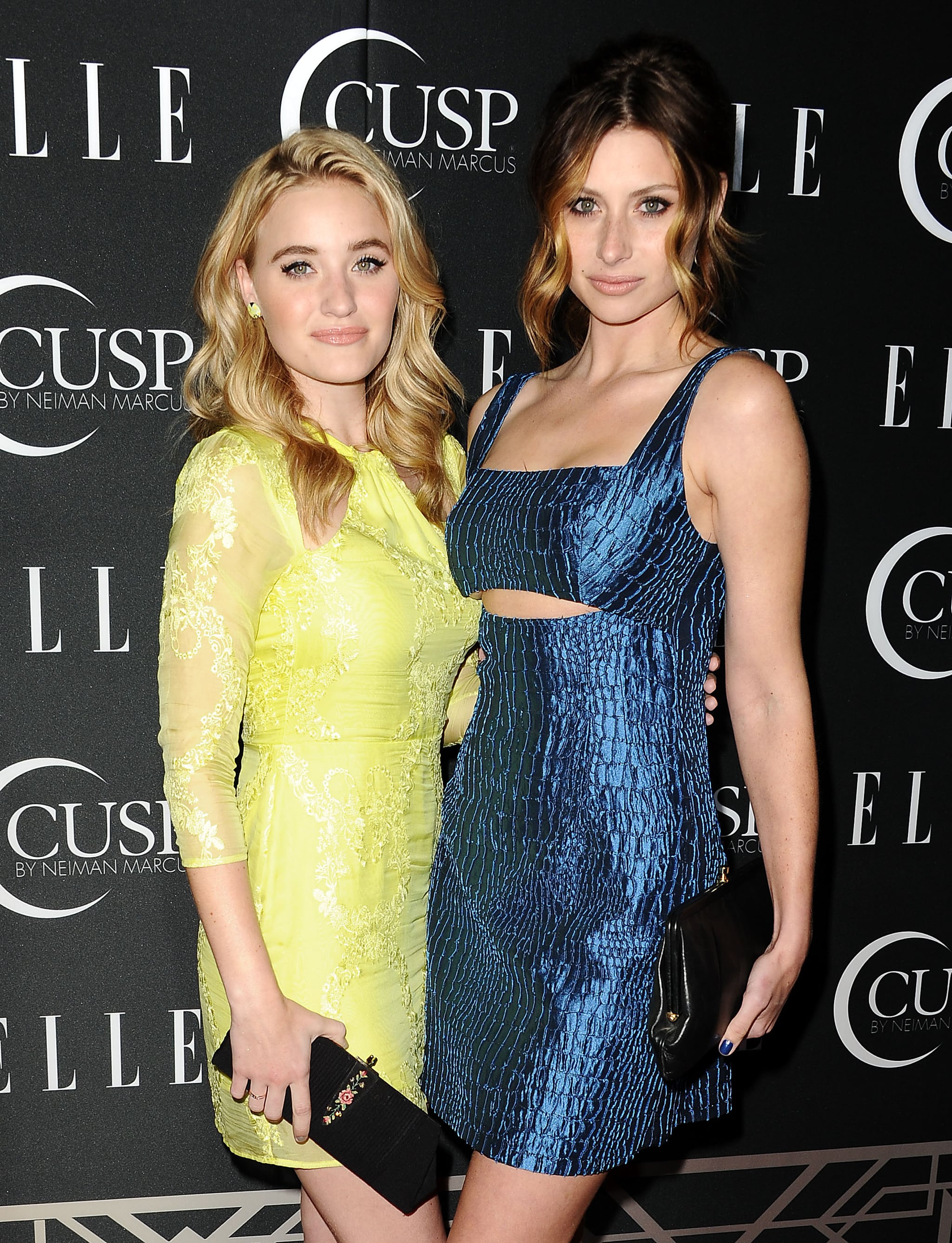 Image Source: Getty / Jason LaVeris
PS: If you could describe this album in one word, what would it be? Why?
AM: California. That doesn't make any sense, but that's how I would describe this record. It's two girls that were born and raised in LA, and how we look at life, and the laid-back coast style of living.
PS: What is your favorite part about working with your sister?
AM: She just gets me like no one does. We're so in tune with each other, and there's something about us when we get in the studio together. We never fight in the studio, we really understand each others' ideas, we work really cohesively, and there's something about getting on a stage and performing live with your best friend — there's just a fluidity to it and just a naturalness that we both feel when we're both on stage that really can't be topped by anyone else I have in my life, except for my mom. I'm just so close to my sister and I really can't see myself doing this with anyone else.