Ariana Grande Performing Concert in Manchester August 2019
Ariana Grande Will Make Her Triumphant Return to Manchester 2 Years After Terrorist Attack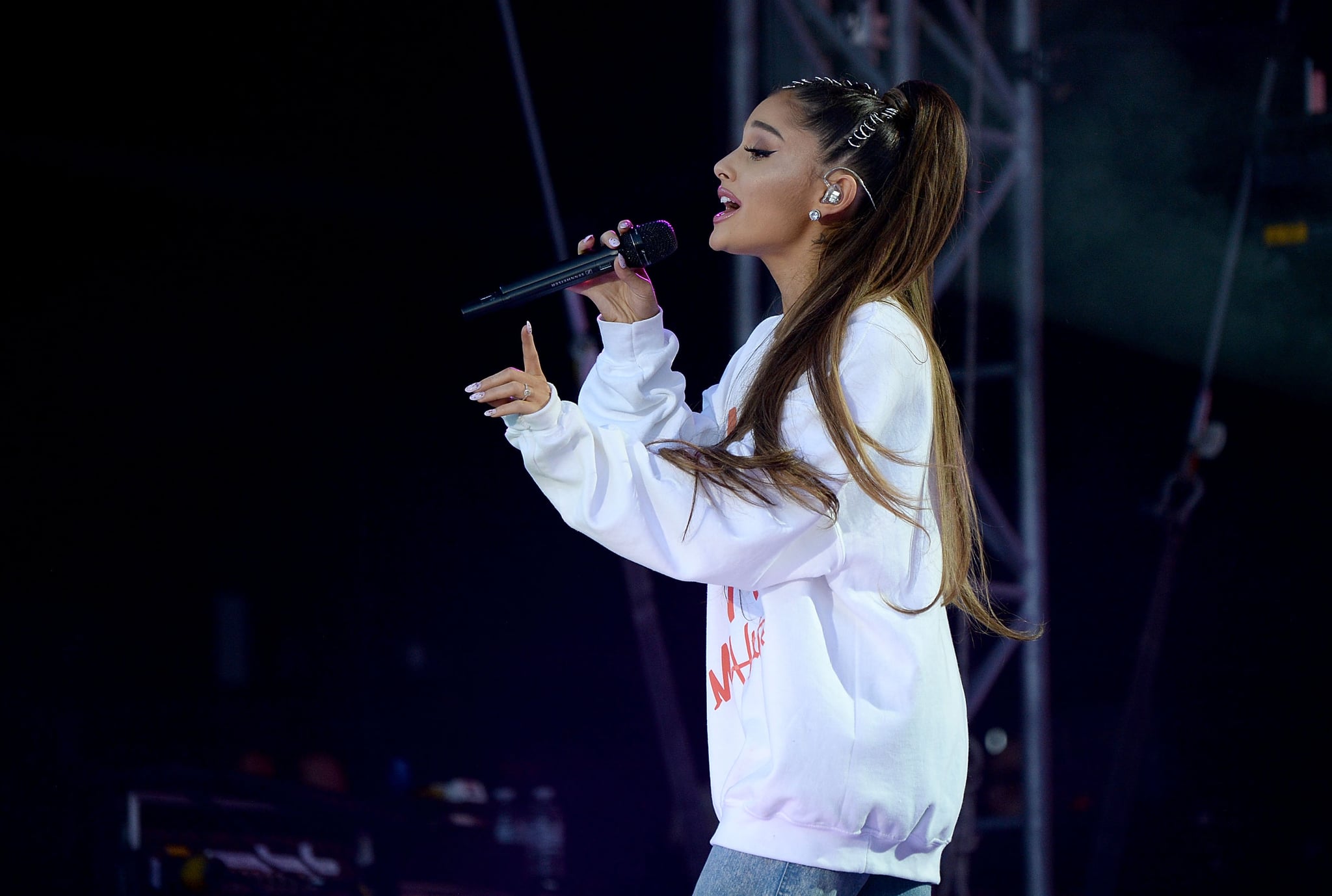 Two years after the devastating Manchester terrorist attack that took place during one of Ariana Grande's 2017 tour stops in the northwest England city, the 25-year-old — who is an honorary Manchester citizen — will make her triumphant return.
Grande is set to headline the Manchester Pride Live event on Aug. 25, according to The Hollywood Reporter. Chief executive Mark Fletcher said on Monday that organizers are "truly honored to be welcoming Ariana back to the city to help us celebrate LGBT+ life."
On May 22, 2017, Grande had just wrapped up her stop in the city when a suicide bomber blew himself up outside of Manchester Arena, taking the lives of 22 people, many of whom were children, in the blast. The pop star, who just celebrated the release of her history-making album Thank U, Next, didn't let the harrowing attack stop her from being there for her fans — she returned to the arena just two weeks later to host a star-studded memorial concert, One Love Manchester, that she also helped organize.
Grande has already started tweeting about her excitement about performing at the Pride event, which you can see ahead:
manchester babes, i'm so thrilled to be headlining pride. my heart. i cant wait to see u and i love u so so much.

— Ariana Grande (@ArianaGrande) February 25, 2019
we are still working on something a little more special for you guys. it takes a while to put these things together but hopefully i can tell you when i see you at pride. i love u. hope that's alright. 🖤 https://t.co/zSsx57OQDK

— Ariana Grande (@ArianaGrande) February 25, 2019
i love u wayyyyy more https://t.co/IpTETPy8dz

— Ariana Grande (@ArianaGrande) February 25, 2019