Bachelor Arie Talks About Lauren B.
The Bachelor: Arie Tells Us What Really Happened on His Date With Lauren B.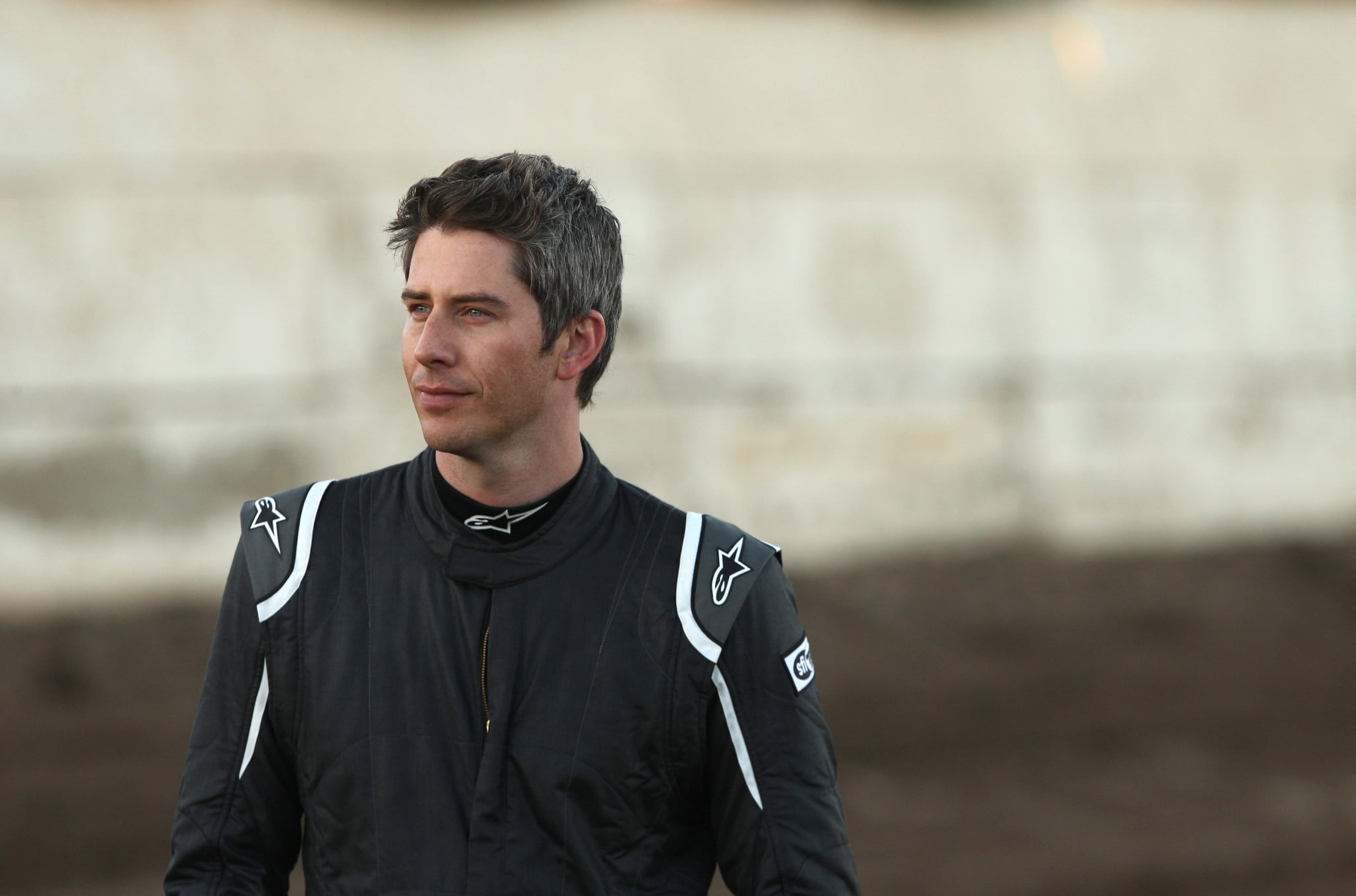 Image Source: ABC
Arie Luyendyk Jr. is seeing a "whole different side of things" now that he's tuning in to The Bachelor on Monday nights, reliving the relationships he built while filming the TV show. Fans have been rooting for Arie to find love since he first appeared on Emily Maynard's season of The Bachelorette back in 2012, and I had the chance to talk to him about his Bachelor experience and get a behind-the-scenes scoop on some of the memorable moments.
Most recently, viewers have been wondering about the strange pause that came during his date with Lauren B. in Italy. She'd been struggling to open up, and after she told Arie she was falling in love with him, he left the table and stepped outside before returning to tell her the feelings were mutual. It was a confusing scene to watch, and fans on Twitter came up with all sorts of theories about his brief exit. The real reason? He had a question for the producers.
"Watching previous seasons, the Bachelor doesn't usually reveal how he feels about somebody," Arie told me, saying it's an "unspoken thing," not a rule. "I went and asked production, 'Can I tell this person how I feel about them?' And they said, 'Yeah, of course, do whatever you want.' So I did."
When I asked how he found the balance between thinking logically about the process and letting himself fall in love, he said it was complicated. "The entire time, I was always thinking about how life would fit with that person outside of the Bachelor world because it is easy to get caught up in the romance of the show."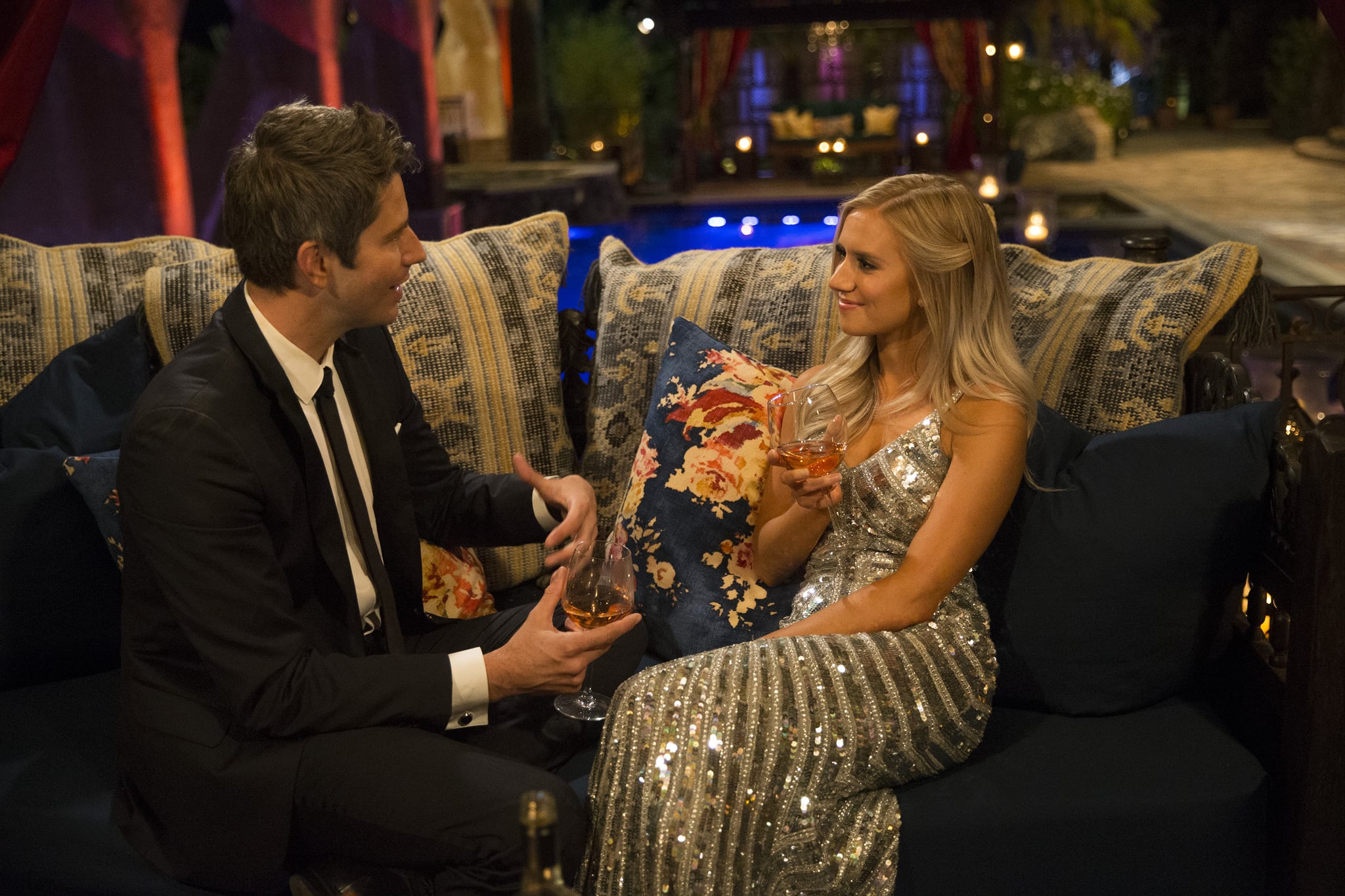 Image Source: ABC
Another thing that helped Arie stay sane? Some time with his dog, Bastian, who's been a "big support system" for Arie since he adopted him in 2011. "It was really cool to have him in LA during filming because every time I'd get done with the dates or a one-on-one date, he'd be in the hotel room waiting for me," Arie said, explaining that Bastian was there for about three weeks. "It was nice to have a little piece of home and a friend to lean on when things didn't go so well."
It's that support that inspired Arie to partner with PetSmart Charities to raise awareness about pet adoptions and promote PetSmart Charities' National Adoption Weekend, which takes place at stores across America this weekend. Arie spent some time at a PetSmart store in Phoenix on Friday, and he told me they're hoping to have over 30,000 adoptions this weekend. "Bastian has always been such a good companion for me when I was going through a heartbreak or going through something difficult," he said. "He's added a lot to my life, so I want other people to experience the same thing."
I honestly couldn't talk to Arie about dogs without bringing up that wild dog-show group date on The Bachelor, which he said was just as hilarious to experience in real life. "That group date was really funny, and Bastian was pretty much the only dog who paid attention to anything," he joked.
On Instagram Stories, Arie posted a clip of the hometown episode and wrote that he was "getting anxiety" watching the preview. "It's always difficult when you're meeting families — especially for the first time," he told me. "It was such an intense week because once you incorporate families into a relationship, it just means that much more."
Here's to hoping Arie finds his other half, and in the meantime, catch up on the status of the show and find out where to follow the contestants on social media.