Barb's Parents Look Like the Dursleys on Stranger Things
OMG: Barb's Parents on Stranger Things Look Exactly Like These Harry Potter Characters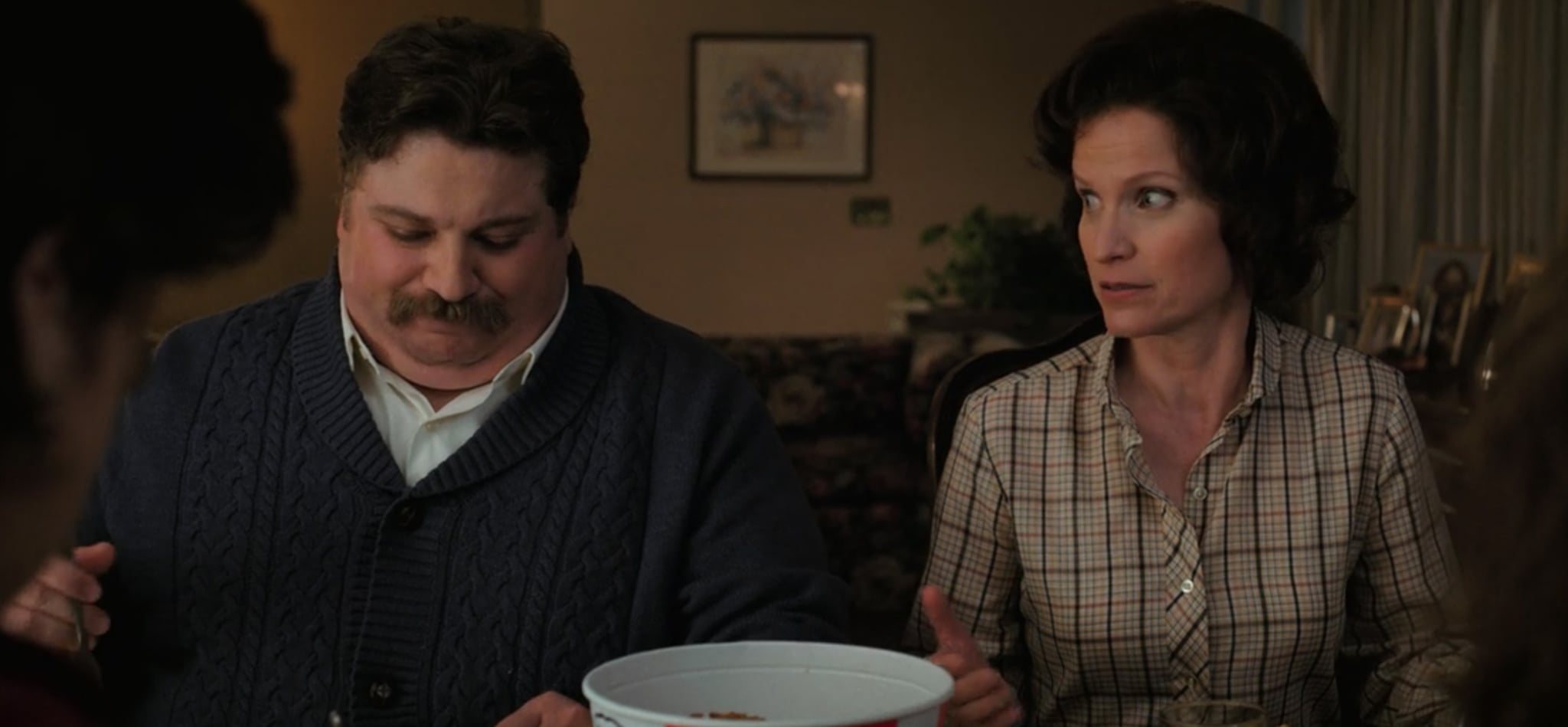 Image Source: Netflix
Minor spoilers for Stranger Things below!
One major thing a lot of Stranger Things fans were looking forward to in season two was some sort of closure. Specifically, they wanted a moment that directly addressed those that are still grieving the brutal season one death of Barb Holland. In a bittersweet surprise, it turns out that a major storyline for Barb's former BFF, Nancy, involves processing the loss.
One of the ways she goes about this is by having dinner with Barb's parents in the first episode of the new season. It's in this scene in particular, as Nancy and then-boyfriend Steve are dining on some finger lickin' good KFC, that we realized something kind of crazy about Barb's parents: they look just like Harry Potter's Vernon and Petunia Dursley.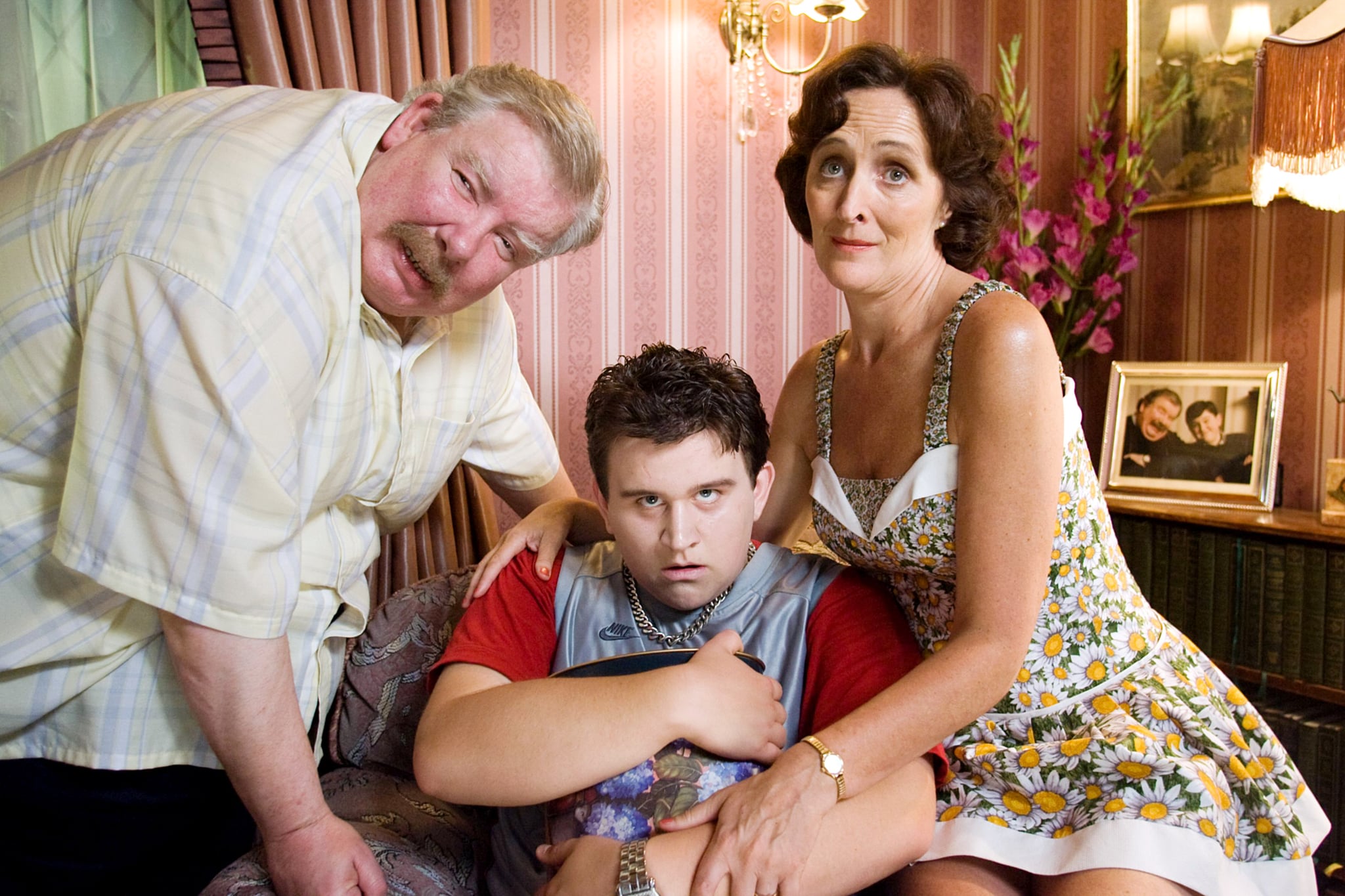 Image Source: Warner Bros.
Do you see it? Are we crazy? People on Reddit have also pointed out the wild similarities, so let's look again, just in case.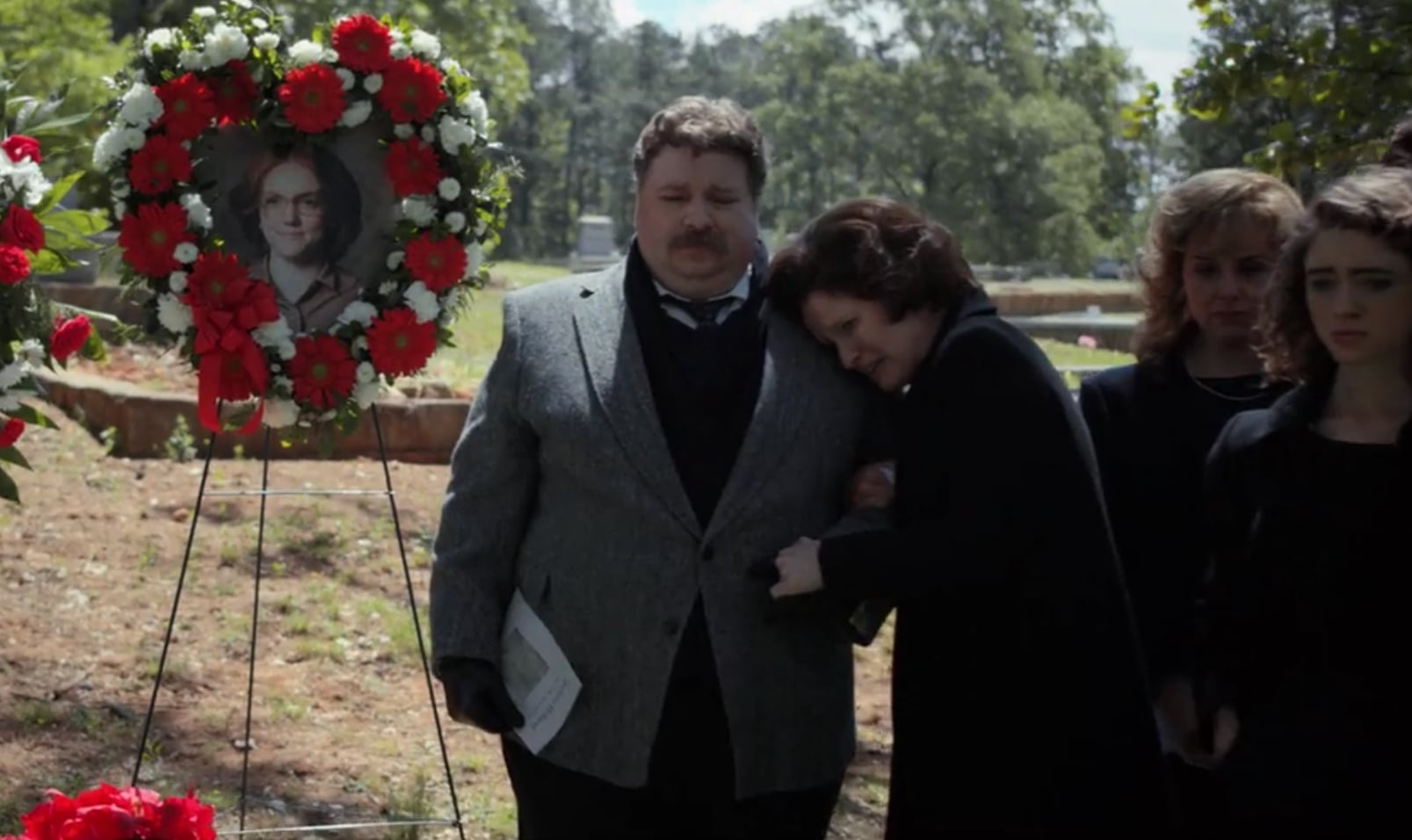 Image Source: Netflix
The mustache? The short, wavy brown hair? C'mon. Fiona Shaw and the late Richard Griffiths, who portrayed Aunt Petunia and Uncle Vernon in the film adaptation of the fantasy series, might not look like Stranger Things actors Cynthia Barrett and Aaron Munoz in real life, but the styling similarities were enough to make us do a double take.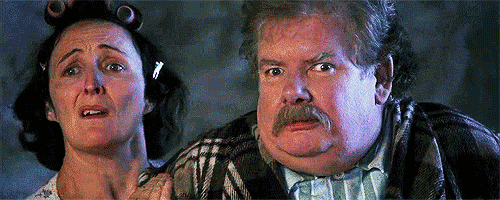 Image Source: Warner Bros.
Stranger things have happened, right?