Beetlejuice Back in Theaters 2018
Jump in the Line and Rock Your Body in Time, Because Beetlejuice Is Returning to Theaters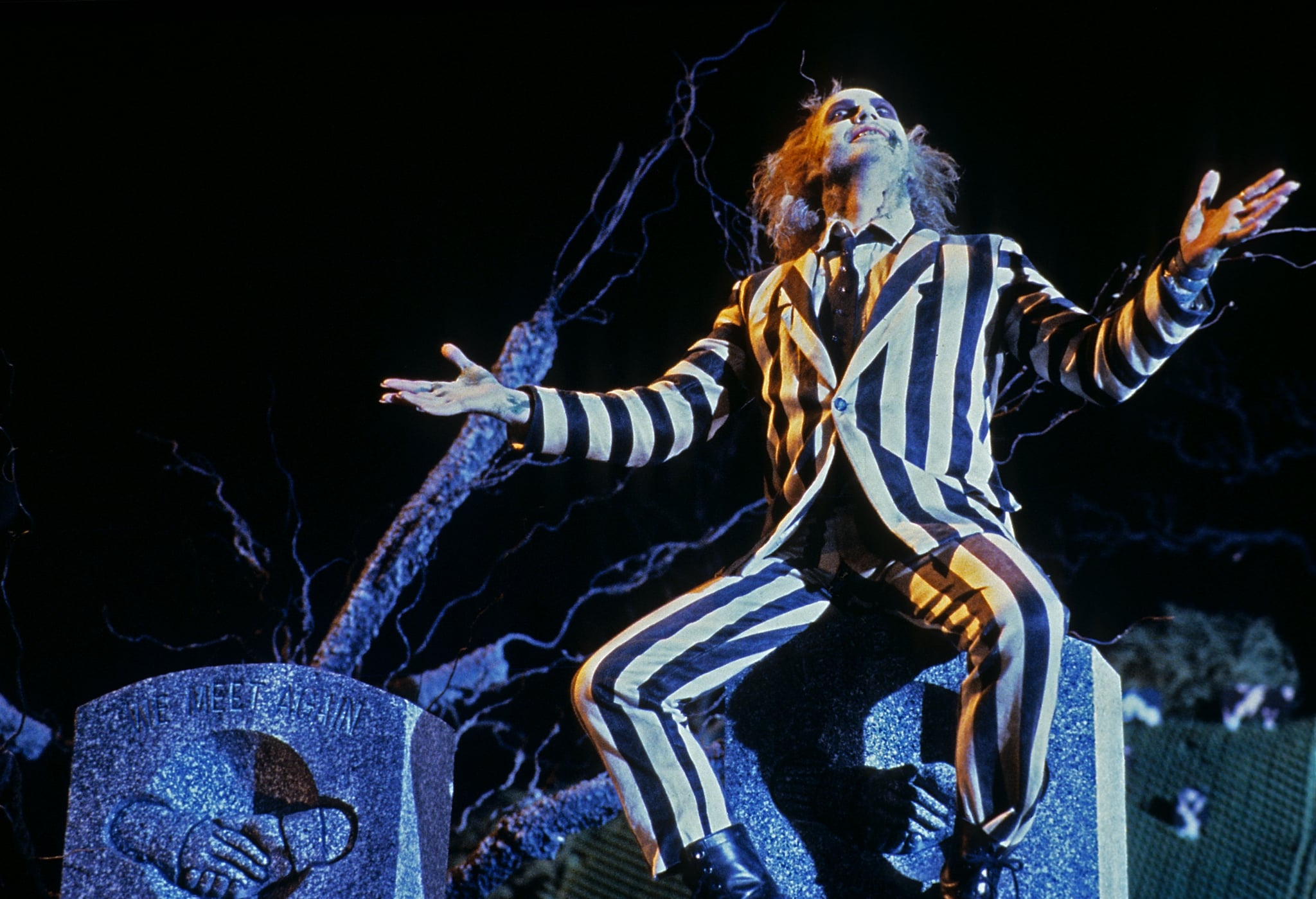 The ghost with the most is turning 30 years old, and making an epic comeback! To celebrate the anniversary of the classic Tim Burton film, Beetlejuice will be returning to theaters the weekend of Oct. 6.
Fans will be able to catch the recently remastered film as the perfect way to kick off their Halloween festivities. Originally released in 1988, Beetlejuice tells the story of the Maitlands, played by Geena Davis and Alec Baldwin, who become ghosts after dying in a car crash and are forced to haunt their own home for 125 years. The trouble starts when the Deetzes (played by Catherine O'Hara and Jeffrey Jones) and their quintessential goth teen Lydia (Winona Ryder) move into the house and the Maitlands's efforts to scare them off don't succeed. Lydia and the Maitlands eventually team up and attract the attention of Beetlejuice (Michael Keaton), whose "help" winds up as anything but.
The iconic film, which was somehow rated PG — despite being mildly terrifying and raunchy as all hell — will also be released in the UK, France, Spain, Switzerland, Taiwan, Australia, and Latin America. If fans are looking to get their spooky fill elsewhere, they can also check out the film's musical adaptation, which will premiere on Broadway in March 2019.