Is Ben Going to Become a Firefighter on Grey's Anatomy?
Grey's Anatomy Is Forcing This Firefighter Spinoff So Hard, and It's Bad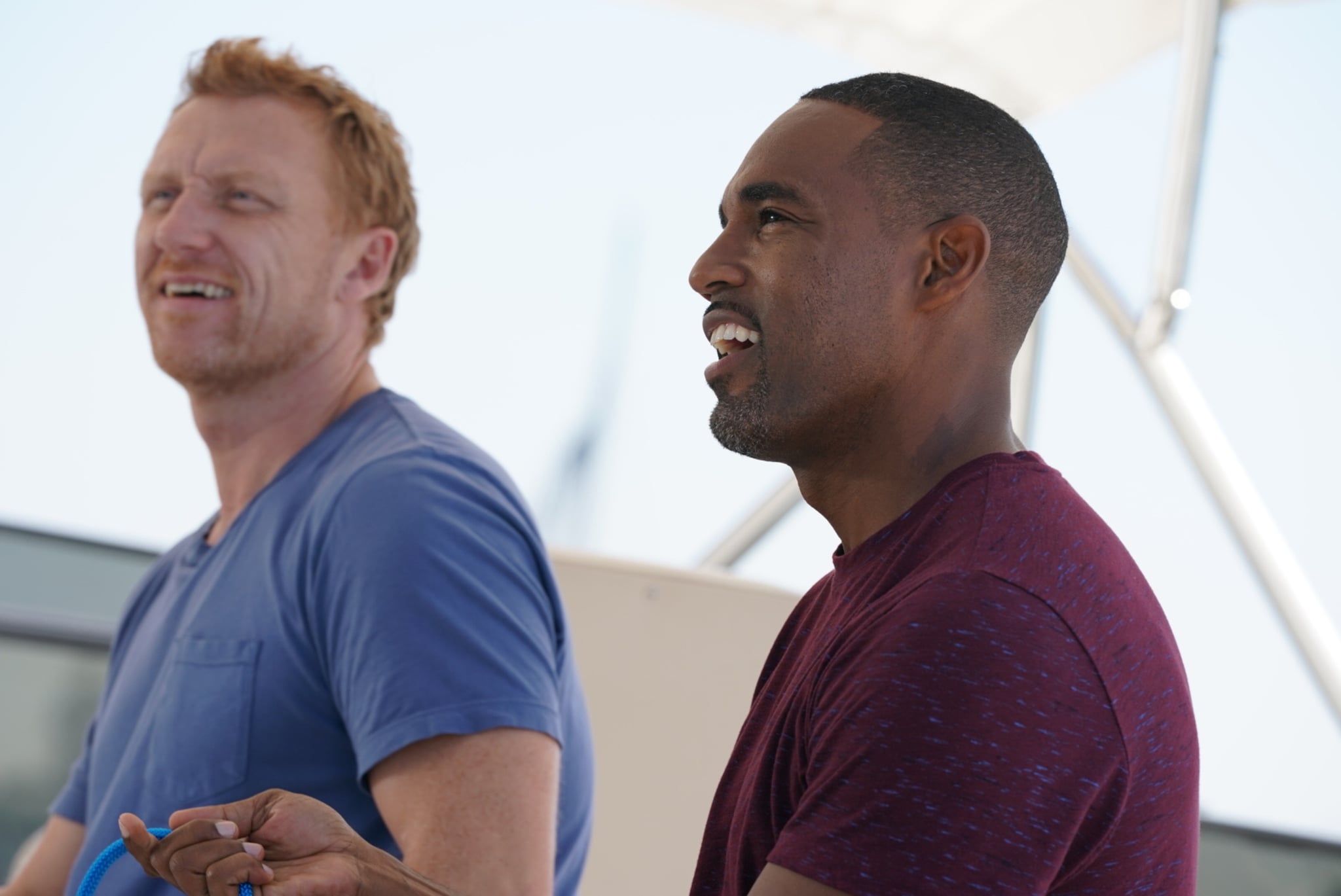 There I was, minding my own business and trying to prepare myself for the 14th season of Grey's Anatomy. Just ahead of the latest premiere, I was excited to see what happened in the wake of the last season finale's gripping fire and the departure of dear Stephanie. Then, it happened. Not only was a firefighter spinoff from Grey's Anatomy in the works, but it was going to star current Grey's actor Jason George. According to reports, the show would be set in a Seattle fire house, and would be introduced via Grey's Anatomy sometime in the Fall.
Listen, I don't have a problem with backdoor pilots, aka TV shows whose pilots are contained in other TV shows. Private Practice was another Grey's Anatomy spinoff (and backdoor pilot!) that turned into a really great and very successful TV show. I'm pretty stoked on the new, gritty Sabrina the Teenage Witch series, which will very likely be a backdoor pilot on Riverdale. In this case, though, it feels like the writers are trying to shoehorn in Ben's firefighter storyline. The result is a sloppy, clunky, and inorganic subplot that makes me roll my eyes every time there's a scene involving it.
Before I even go into how Ben is transitioning out of the show, I want to just say that this development has made me dislike his character more than ever. Ben was introduced on Grey's as an anesthesiologist who aspired to become a surgeon. He falls in love with Miranda, works his way through the surgical residency program, and now he's *this close* to achieving what he set out to do. He's even been through some pretty rigorous trials! Remember how he can't seem to stop going rogue in season 13? Remember how he delivers April's baby in Meredith's kitchen?! Now, you're telling me Ben wants to start over again. It makes me feel like he's just flaky and wishy-washy. What happens when he's tired of being a firefighter? Will he join the police force next?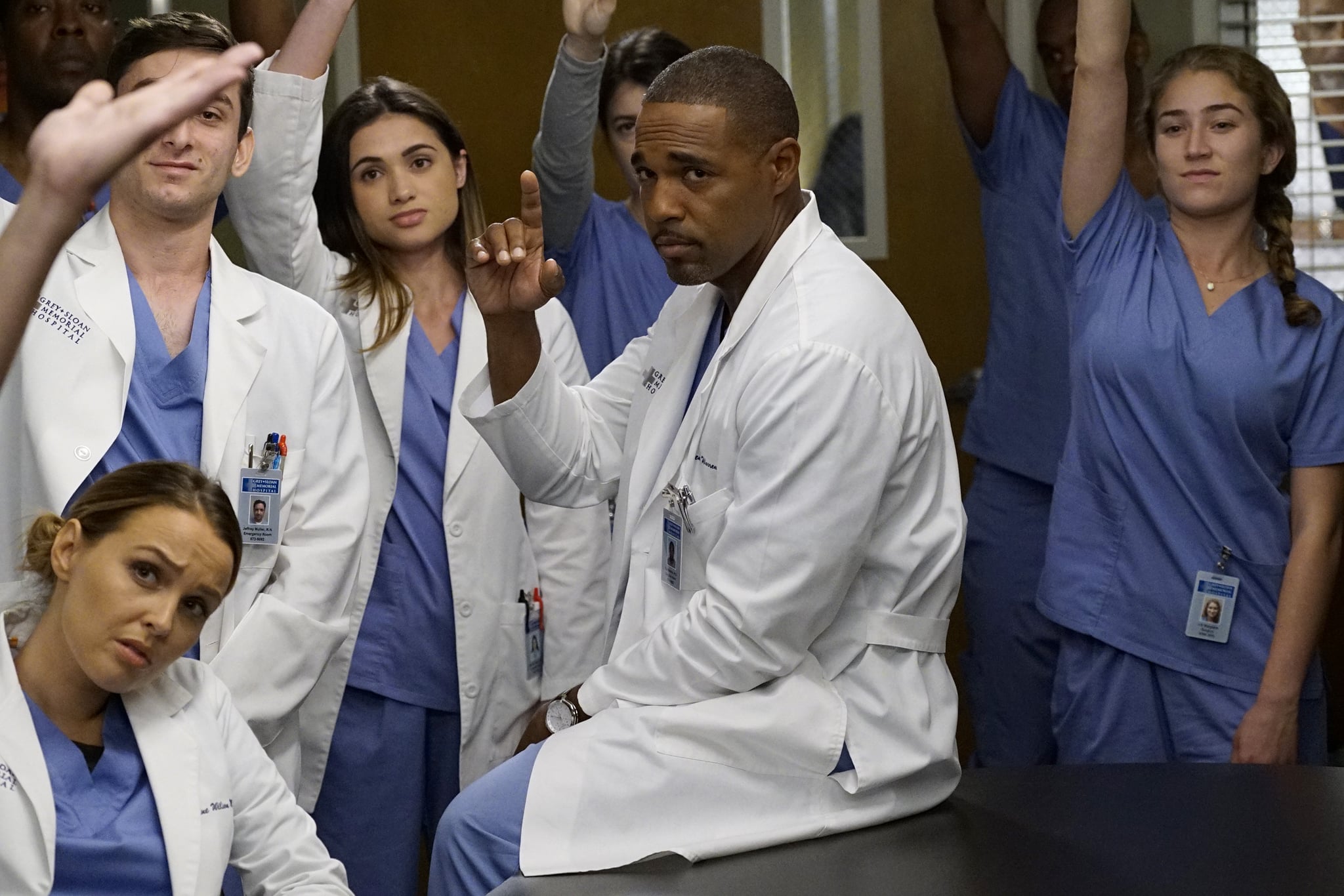 In addition to my personal gripes with Ben's journey, the approach of the firefighter spinoff could not be more obvious. Suddenly, he's waking up at the crack of dawn to train for *something mysterious* before going into work. Out of nowhere, he blurts out to Jo that he's trying to become a firefighter. But don't tell Miranda! Perhaps the most egregious example comes during that steamy shirtless boat trip. The guys are talking about something completely unrelated (like Jackson's strange and not platonic relationship with Maggie or something), when Ben just abruptly sits up and declares, "I am NOT a white coat guy."
Literally everyone on the boat (along with me) is like, "Um, what?" Ben goes into this tirade about how he's not an operating room guy, he's a "run into the fire" guy. He says he applied to the fire academy and got in, but DON'T tell Miranda. And that's that. The whole thing feels so forced, so unnatural, it's actually uncomfortable to rewatch. And I should know, because I just tried so I could get an exact quote.
For the record, I don't really mind that ABC is trying to replicate its Grey's success with a Seattle-based firefighter show. I don't even resent the fact that this is the second backdoor pilot to happen on Grey's Anatomy. I guess I just wish they did it with a little more nuance. Then again, this is a show that just recently recycled a major storyline, so I guess at this point, anything goes. I don't think a fire hose will help this hot mess.