Beverly Hills 90210 Reboot Details
The Beverly Hills, 90210 Reboot Is Really Happening, and It Stars the Original Cast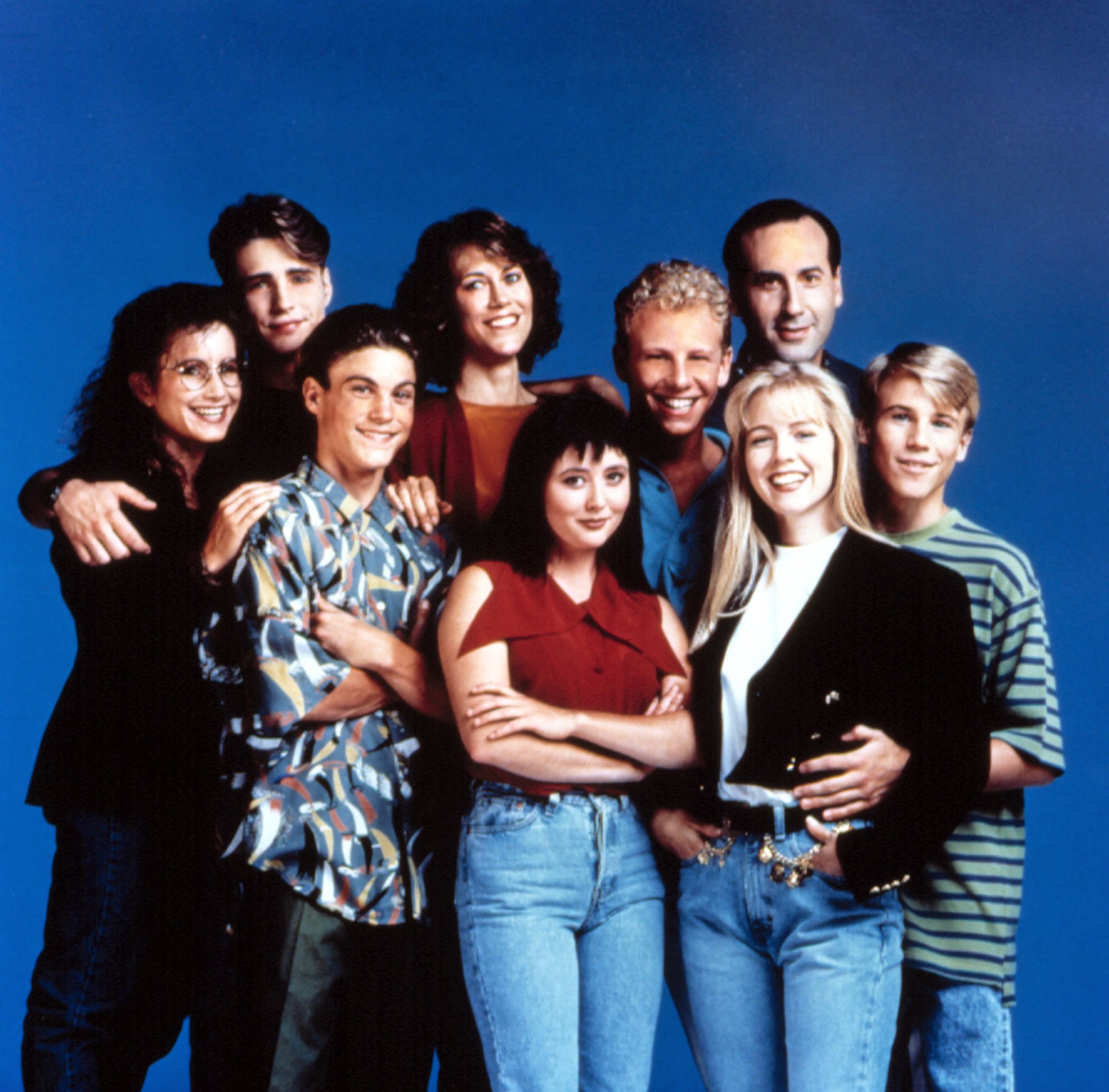 If you haven't gotten tired of all the reboots and revivals popping up this year, we have another one for you! This time, we're going back to our favorite California zip code — that's right, a reboot of Beverly Hills, 90210 is currently being pitched to networks, according to Deadline.
Unlike other reboots that cast an entirely new group of actors, several original cast members are on board to feature in the new series, including Jennie Garth, Tori Spelling, Jason Priestley, Ian Ziering, Brian Austin Green, and Gabrielle Carteris. There's no word on whether Shannen Doherty or Luke Perry will reprise their roles as Brenda Walsh and Dylan McKay, but we can only hope! The iconic West Beverly Hills High School posse is not the same without the whole crew, though Perry might be a little busy with his role as Fred Andrews on Riverdale to return as a regular.
CBS TV Studios is handling the project with writers/executive producers Mike Chessler and Chris Alberghini, the same duo that worked on The CW's rebooted 90210 series and Spelling's series So Notorious. As of right now, the project is in early development and described as an "untraditional reboot," which means the actors "are not reprising their original characters" and has us wondering exactly how this reboot will play out. Does this mean that their original characters will be featured at all? Will the original cast be playing the parents of their own characters? Will they play completely new original characters?
Whew, the amount of questions we have is dizzying! Stay tuned as we learn more about what we can expect.