Black Panther Set Designer Hannah Beachler Oscars Interview
Hannah Beachler Shares Life-Changing Advice From Black Panther Director Ryan Coogler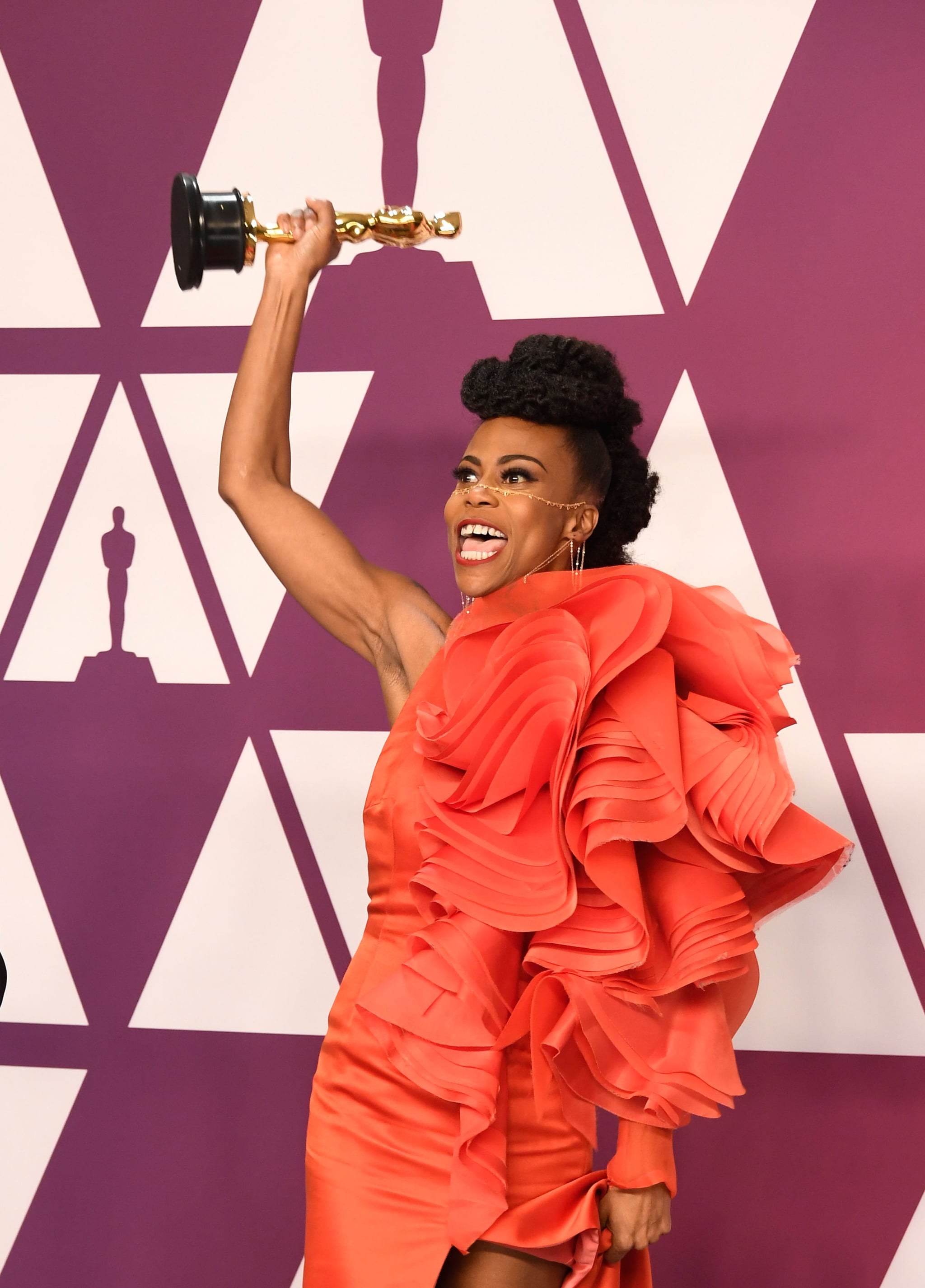 Sunday night proved to be a historic one in quite a few categories at the Oscars. In fact, Black Panther made history twice over: Ruth E. Carter became the first black woman to win for costume design, and Hannah Beachler earned the same honor in set design. But it was Beachler who truly could not believe she'd reached such an incredible achievement. During her acceptance speech, she was over the moon, and backstage, she continued to be in awe of her win. "I'm just totally freaking out right now," she said with a laugh. "I'm totally in another world right now."
Amid her disbelief, Beachler still managed to give some wonderful answers to the questions back in the press room. When asked what she would say to all the little black girls who are watching and dreaming of being where she is, she offered this: "Don't ever let anybody tell you that you can't do this craft. You are worthy, and you are beautiful, and this is something for you. That's what I would tell them."
And while that was her advice, she also took time to share the advice imparted to her by none other than Black Panther's incredible director Ryan Coogler. Beachler credited Coogler as the man who gave her the best advice she'd ever received. "I've been given so much advice over the years, and every bit of it has changed everything," she began. "I think the advice that changed everything for me the most was when I arrived in Oakland all those years ago with Ryan on the first day. And he said, 'You know what? Just be honest, and be truthful, and be you. Because if you don't, if you're not yourself, then this is never going to work.' And that's the best advice I got."
Well, it's clear Beachler followed that advice, and because of that, she's been able to soar. We can't help but beam over her astonishing achievement.