Cast Quotes About Fleabag Season 2
3 Things the Team Behind Fleabag Has Said About the Second Season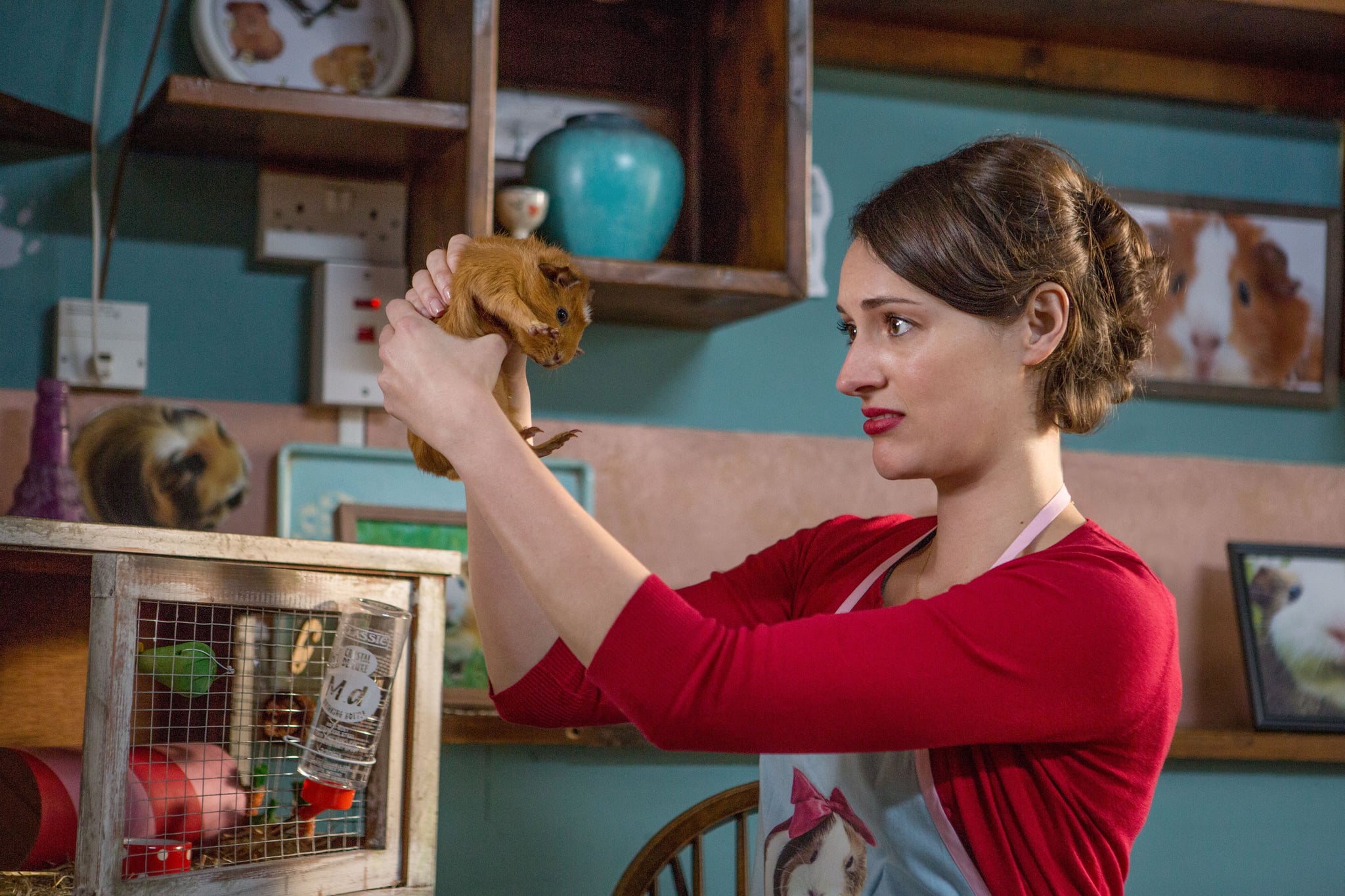 The British import Fleabag is back for a second season, with new episodes set to become available on Amazon Prime this May. The return is a bit unexpected, since it's been almost three years since the series was last on our screens — but we aren't complaining! Creator and star Phoebe Waller-Bridge (Killing Eve's cocreator) has reassembled the cast (that includes newly minted Oscar winner Olivia Colman) and brought in some fresh faces and new storylines. Here's what the Fleabag team has teased about the new season so far.
A New Character Played by a Familiar Face
The new season introduces a new character, a Catholic priest played by Sherlock actor Andrew Scott. In today's environment, depictions of Catholic priests are tricky territory for any story, but in an interview with The Independent, Scott emphasized that his Fleabag character — and the show's overall attitude — are more nuanced.
"I was damaged by the Catholic church myself, but that doesn't mean it's without merit for some people. And it doesn't mean it's without merit for this character. He's good at his job, and he sees meaning in it," Scott explained. "It's not taking an easy swipe at the Catholic church. Are there faults of the Catholic church that are highlighted by it? Yes. But there are also amazing things about the Catholic church that are brought up later on in the series."
Religious Themes
In general, the second season is set to have overarching themes of religion, as "Fleabag" herself (played by Waller-Bridge) works on her relationships while also having complicated interactions with religion. The Independent got Waller-Bridge's take on her character's upcoming struggles: "I felt like it really resonated with me, an atheist trying to find meaning in the world where everything was so confusing."
Waller-Bridge went into more detail in an interview with the BBC ahead of the show's second season release in the UK. Turns out, the titular antihero is doing her best to do better — but it's not always going so well.
"She's really been trying hard to eat avocados and go jogging and live a good, quiet life . . . [but] there's still something inside of her that's roaring and a great sadness as well. She's been rejected by everybody who loves her so she's deeply lonely." That's where the idea of religion and Scott's charismatic, intelligent, and unconventional priest came in.
Second Season . . . and Beyond?
In fact, those themes are what pushed Waller-Bridge to do a second season in the first place.
"I was really convinced I wasn't going to do a second [season] and felt I had a lot of artistic integrity in saying that. But a couple of ideas popped into my head that I got excited by and I thought, 'Oh, go on then,'" Waller-Bridge explained in the BBC interview.
"The real bedrock of it was tied up with the idea of religion. I was starting to write jokes about perspectives on the Christian faith and Catholicism, and that bled into the show. Once Andrew [Scott] said yes, the story really started to take over in my imagination. I liked the idea of Fleabag meeting her match in someone with the same intelligence and wit she has who leads a completely different life."
But, according to Waller-Bridge, this really is the last season.
"I have thought about it and there isn't going to be [another season]," she insisted. "This is it — this is the final curtain." We'll enjoy it while we can when the second season hits Amazon Prime on May 17!