Channing Tatum Will Make Cinema History in Magic Mike XXL
Channing Tatum Vows Magic Mike XXL Will "Make Cinema History"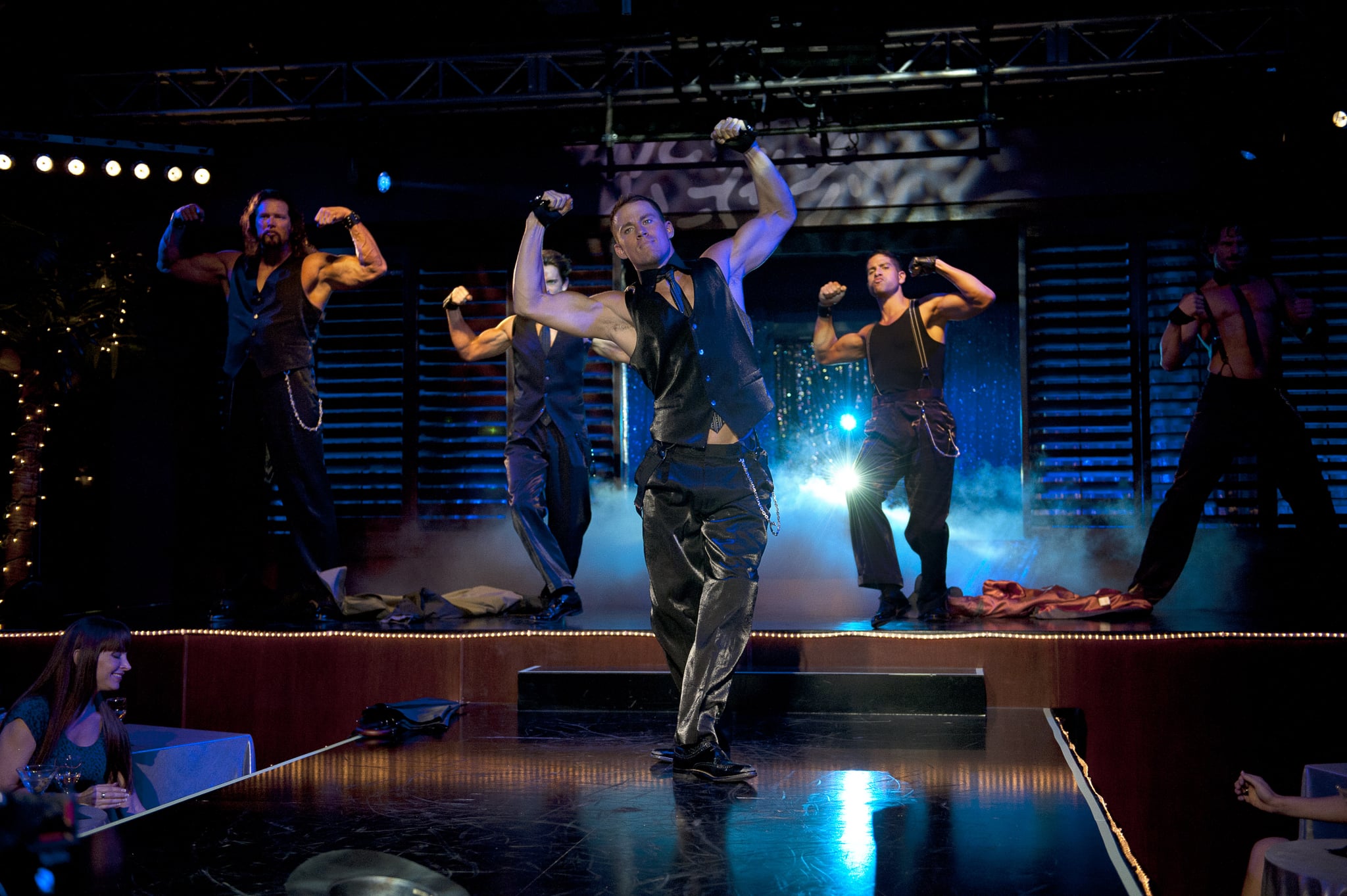 Channing Tatum is making big promises. At the Toronto International Festival this week, the actor vowed that Magic Mike XXL, the follow-up to his 2012 male stripper movie Magic Mike, will "make cinema history." He spoke about the movie, which he's writing, producing, and starring in, on the red carpet at a celebration dinner thrown by Sony Pictures Classics, the studio distributing his Nov. 14 film Foxcatcher.
About Magic Mike XXL, Channing said, "It's a road-trip movie. It's really different from the first film. I can tell you we loved the idea of Saturday Night Fever for the first one. This [second film] — and we're not ripping it or anything — has a The Last Detail kind of feel. All the guys are going to go crazy one last time and leave it all out up there. I can promise you there are some things in the movie that will make cinema history. I can promise you that."
This led us to wonder: what ever does Channing mean? We know precious few details about Magic Mike XXL at the moment. The Last Detail is a 1973 Jack Nicholson film about a couple of Virginia servicemen who show a younger recruit a good time on his way to jail in New Hampshire. So will Magic Mike himself end up behind bars? Will Matthew McConaughey's Dallas be around to put him there? And what does the law say?
Still, it seems Channing was alluding to something bigger when he said "cinema history." So is it too early to hope that what he really meant was that Magic Mike XXL will be shot in 3D?