Christian Grey's Background in Fifty Shades of Grey
Fifty Shades Darker: Everything We Know About Christian Grey's Past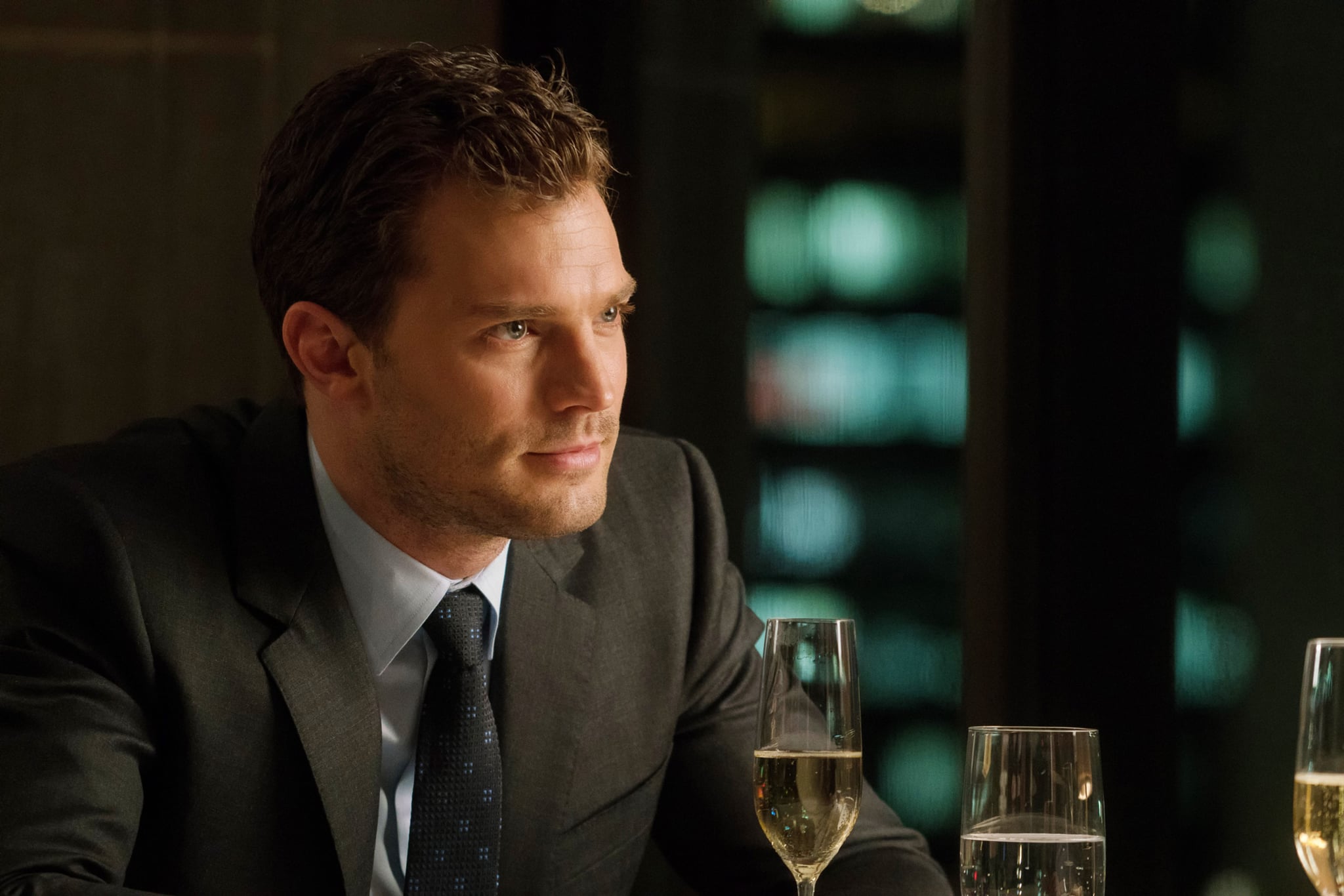 The titular character of the Fifty Shades of Grey series, Christian Grey, is many things — billionaire, pilot, businessman . . . he's also "fifty shades of f*cked up," as he so eloquently explains it to his love, Anastasia Steele. Originally left in the dark, Ana is left to wonder why he's a sadist who won't let her touch him, where the burns on his chest came from, why he is so controlling, and other peculiar things about his reserved and unaffectionate behavior. However, in Fifty Shades Darker, he finally begins to open up to his wife-to-be. While both the book and the film adaptation give Ana (and fans!) insight into Christian's history, there are still many things left unanswered. Read below to get the full lowdown on Christian Grey's backstory from the books, but be warned: major spoilers ahead!!
Christian Grey was born in Detroit to a woman named Ella. Ella, a prostitute, was addicted to drugs and frequently neglected Christian. Ella's pimp (and occasional boyfriend) would visit their house and abuse Christian, slapping him around and burning him with cigarette butts, which we see in the beginning of the Fifty Shades Darker movie.
One day at home, Christian's mother dies of an overdose. Only a child, Christian is unsure of why his mother won't wake up and frequently tries to help her, covering her with blankets and talking to her; he also has no food for days, making him "profoundly hungry." Finally, four days later, the police arrive and discover Christian and his mother.
Christian is taken to the hospital and Grace Trevelyan Grey is the doctor on staff in the emergency room. Now emotionally attached, she and her husband, Carrick Grey, decide to adopt Christian. However, while the paperwork goes through, he's forced to stay with a foster family, which includes a young Jack Hyde.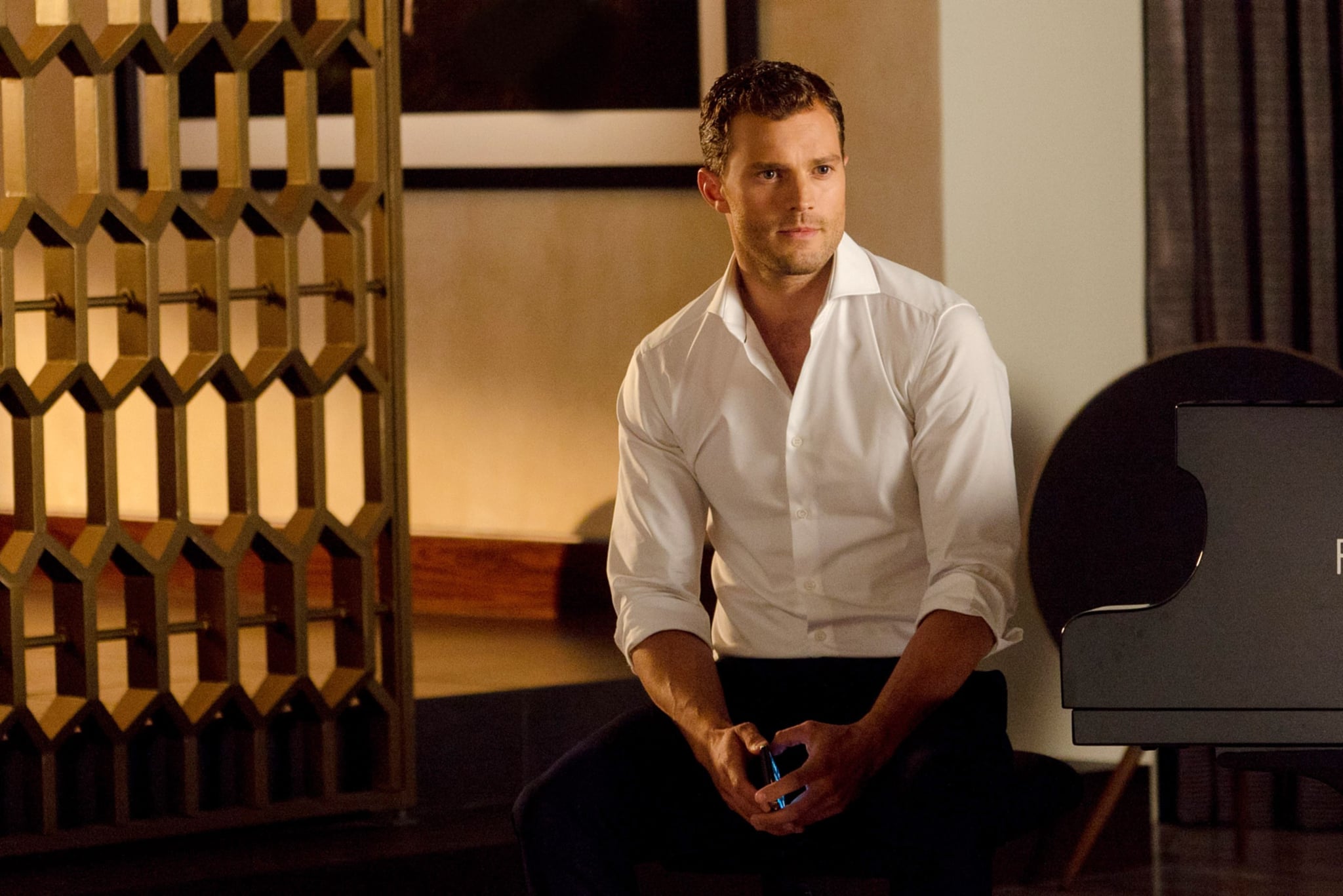 When Christian finally moves in with the Greys, he is intimidated by their adoptive son, Elliot. He doesn't talk to his new family for a long time but begins to open up when his sister, Mia, is adopted. However, the mistreatment and abandonment of his birth mother make him feel unworthy of love.
As he grows up, Christian begins to experience frequent mood swings and bouts of anger. He takes out his aggression by getting into physical fights with students at school or anyone else who seems antagonizing. When his actions become dangerous, his parents send him to therapy; however, an interest from his mother's friend, Mrs. Elena Lincoln, is what finally grabs his attention.
At just 15, they begin an affair and she introduces him to the world of BDSM. As her submissive, he is able to relinquish control, feeling safe, comfortable, and free; this helps him channel his emotions in constructive ways. After six years, Elena's husband finds out about their relationship and, furious, beats her to the point of hospitalization, thus ending their affair.
Christian goes away to college, studying economics and politics at Harvard, before dropping out a couple of years later to start his own business. He remains close to Elena, and she even gives him $100,000 of capital to begin Grey Enterprises. Though their relationship remains platonic, she often helps Christian — who continues to practice BDSM, though now as a dominant — choose his submissive partners (most of whom resemble his birth mother, Ella); he has fifteen submissives before he meets Ana.
At the end of Fifty Shades Darker, Christian (now 27) and Ana are living together and engaged to be married. However, you'll have to wait until Fifty Shades Freed hits theaters to see how their story ends (or you could read the book if you're impatient)!