Cory Monteith in Glee Series Finale
How Finn Showed Up in the Glee Series Finale
Since we saw all the pictures from the series finale of Glee, we knew that the first half of the two-part episode would be a flashback set in 2009 — when the first season was set — but we also knew that it would be impossible for one beloved original character, Finn Hudson, to be part of that flashback. However, last week, the Glee cast told Ellen DeGeneres that there would be "a moment" dedicated to Cory Monteith in the episode, and there is — Finn shows up! While the majority of the episode was shot by the actors in the present day, and the characters only talk about him (and even have a secret meeting to oust him from the glee club) at the very end, we get to see old footage featuring Monteith — and it's goose-bumps-inducing.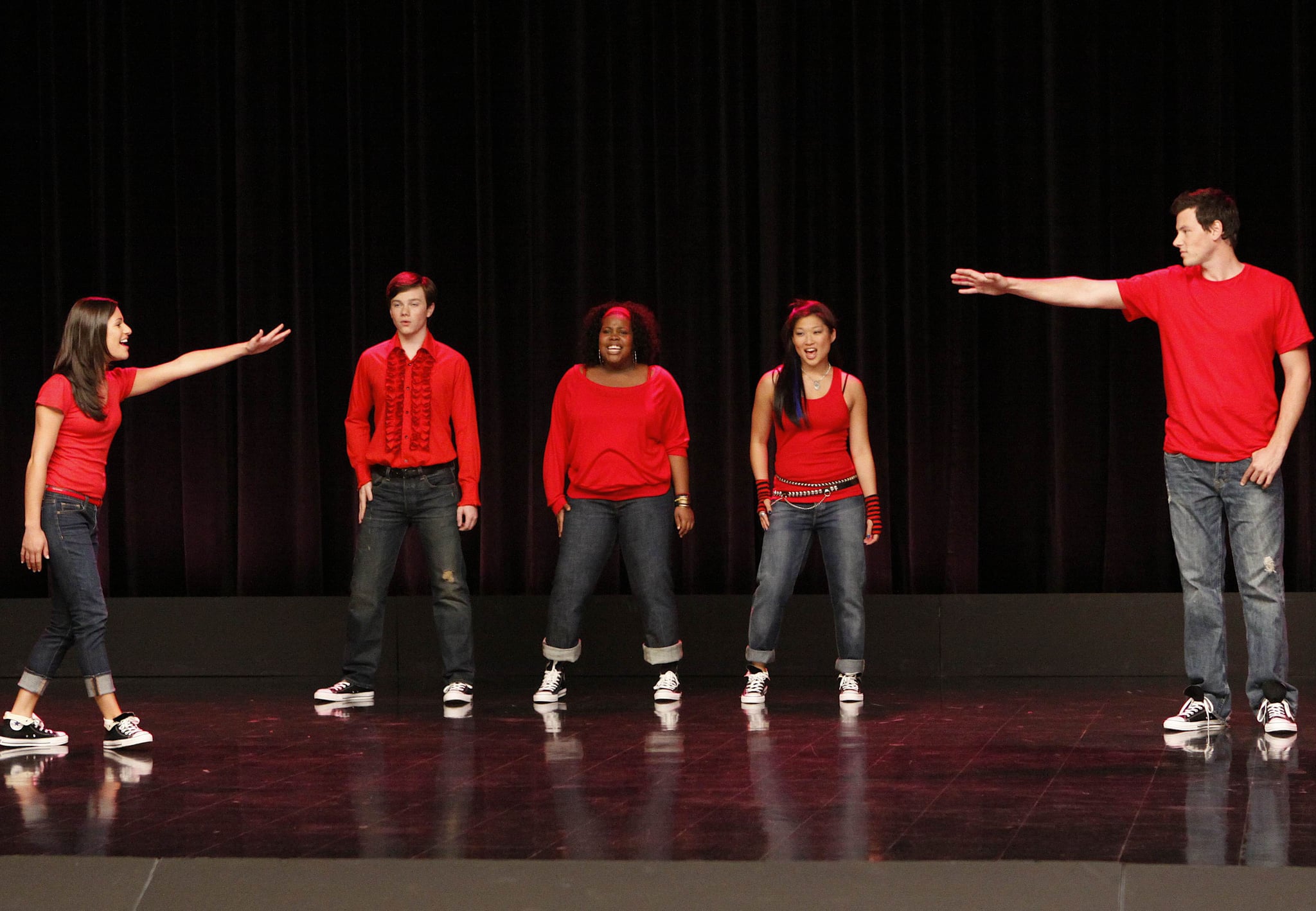 The series chose the clip from the pilot where the glee cast really comes together for the first time, singing the unofficial Glee anthem, "Don't Stop Believin'." It's nostalgic, sentimental, and the perfect way to honor the late Monteith. Watch the original scene again.
And that's not the only time Finn comes up; though the second hour is dedicated to showing us where each character ends up, the final scene takes place back at McKinley High, now an arts high school. Vice President Sue Sylvester (yup) returns, and with Mr. Schuester and a few others gathered in the auditorium, Sue rededicates the auditorium to Finn Hudson. After what seems like everyone who has ever been on the show performs, the final shot is a plaque with Finn's face on it.