Will There Be a Cure For Zombie Virus on The Walking Dead?
Why The Walking Dead Refuses to Reveal What Started the Zombie Apocalypse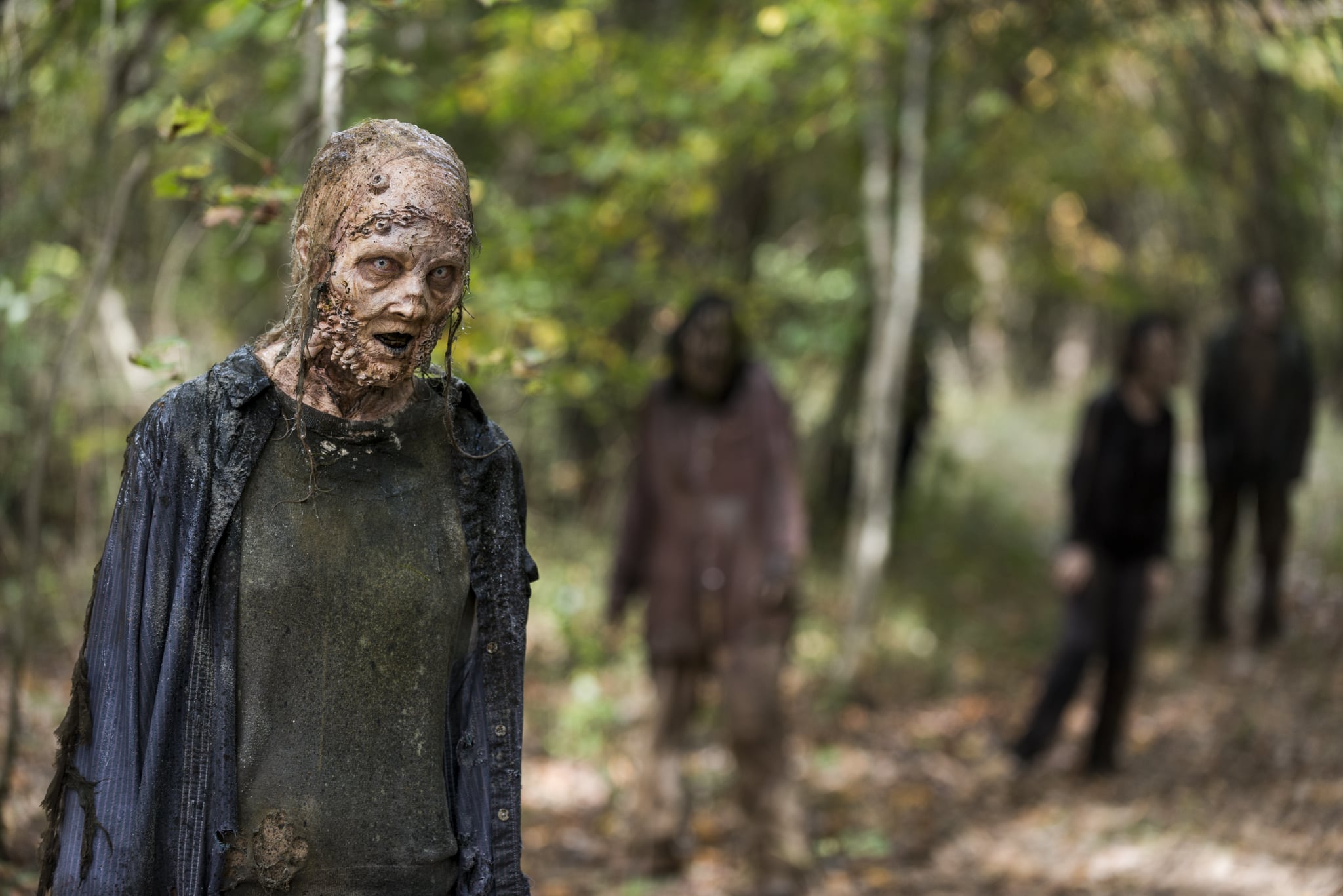 The Walking Dead has proven time and time again that the real villains in the show are the humans, not the hordes of brain-hungry undead. After all, the drama's most shocking and poignant deaths have been the ones perpetrated by monstrous characters like Negan rather than actual monsters. Then again, the writers can't blame us for being a little curious about how the whole zombie apocalypse began, right?
Most of the information surrounding the origin of the zombie virus has been rooted in what we learn in earlier seasons, primarily that everyone is already infected. Regardless of whether or not you die from a walker bite or suffer a few too many blows to the head from a baseball bat, you'll come back as a walker because the virus is lying dormant in all humans. There have been theories that the cause of the virus is in the water or airborne, but apparently none of that matters because we're never going to get an answer, according to The Walking Dead creator Robert Kirkman.
"As far as actually trying to solve [the virus], I've always thought that the best thing about this show is that it's not about scientists and it's not about people who take that on as a task, because I feel like that's unrelatable," he said during The Walking Dead's Comic-Con panel in Hall H on Friday. "I think if there were a zombie apocalypse, I think there would be, like, five people in this room that might have that job . . . . This show is about people and their struggles to survive. That's what the focus is. For us to try and go off and solve this would be a boring show."
His comments might be disappointing for anyone who wants to get to the bottom of the mystery, but they're not necessarily a surprise. Then-showrunner Glen Mazzara told The Hollywood Reporter in 2012 that "the cause of the zombie outbreak seems irrelevant. I always want the show to play like a horror movie every week. If you define what caused the outbreak, that puts us in a world of science fiction, and this isn't science fiction to me; it's horror. In my mind that's two different genres, so that is an important distinction to me."
Luckily we'll have plenty of things to keep us distracted from a possible cure in the action-packed season eight.