Diana Rigg's Reaction to Game of Thrones Death Scene
Game of Thrones: How Lady Olenna and Jaime Lannister Really Felt About That Scene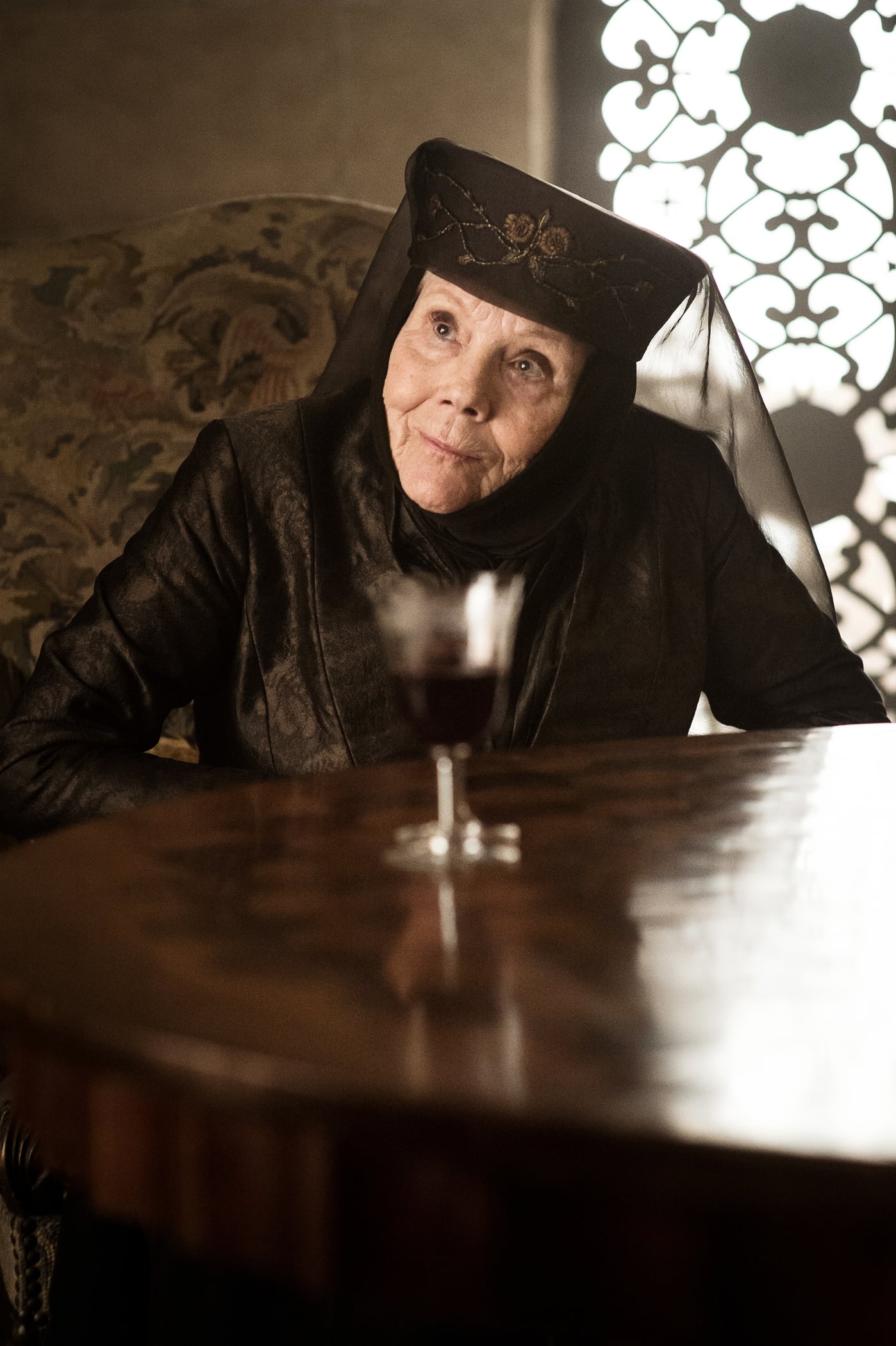 The following contains spoilers for Game of Thrones season seven.
There have been more than a few memorable deaths on Game of Thrones, but leave it to Lady Olenna to be a badass in her final moments. Right after Jaime Lannister pours some poison into a glass of wine for her to drink, Lady Olenna reveals that she killed his son, Joffrey, leaving him speechless. Her shocking speech is the cherry on top of a truly incredible scene, and actors Diana Rigg and Nikolaj Coster-Waldau spoke to People about filming that moment together.
Rigg said she's happy viewers don't actually see her last moments. "It's a beautiful scene, and Nikolaj is wonderful," she said. "When it's well-written, it's a joy to do. And you don't get an awful a lot of always-brilliant writing on television, do you?"
Meanwhile, Coster-Waldau called it a "great scene." Of the plot, he said, "It's such a great surprise that suddenly they go there and the Lannisters actually were smarter than Tyrion, which was really cool." He added that it was an "honor" to be part of that scene with Rigg. "She's given so much to the show with the character, just amazing," he said. "And of course both on and off set, she's wonderful and she's so smart and so clever and she's just a brilliant actress. I was very lucky to be there."
According to Rigg, it was business as usual on set after they filmed her death scene. She joked, "No sooner as I die then it was on to the next scene! It's pretty pell‑mell on the set. They have a huge schedule and they have to get a move on."