Do Jane and Rafael Get Married on Jane the Virgin?
Wondering If Jane and Rafael Get Their Happy Ending on Jane the Virgin? Here's Your Answer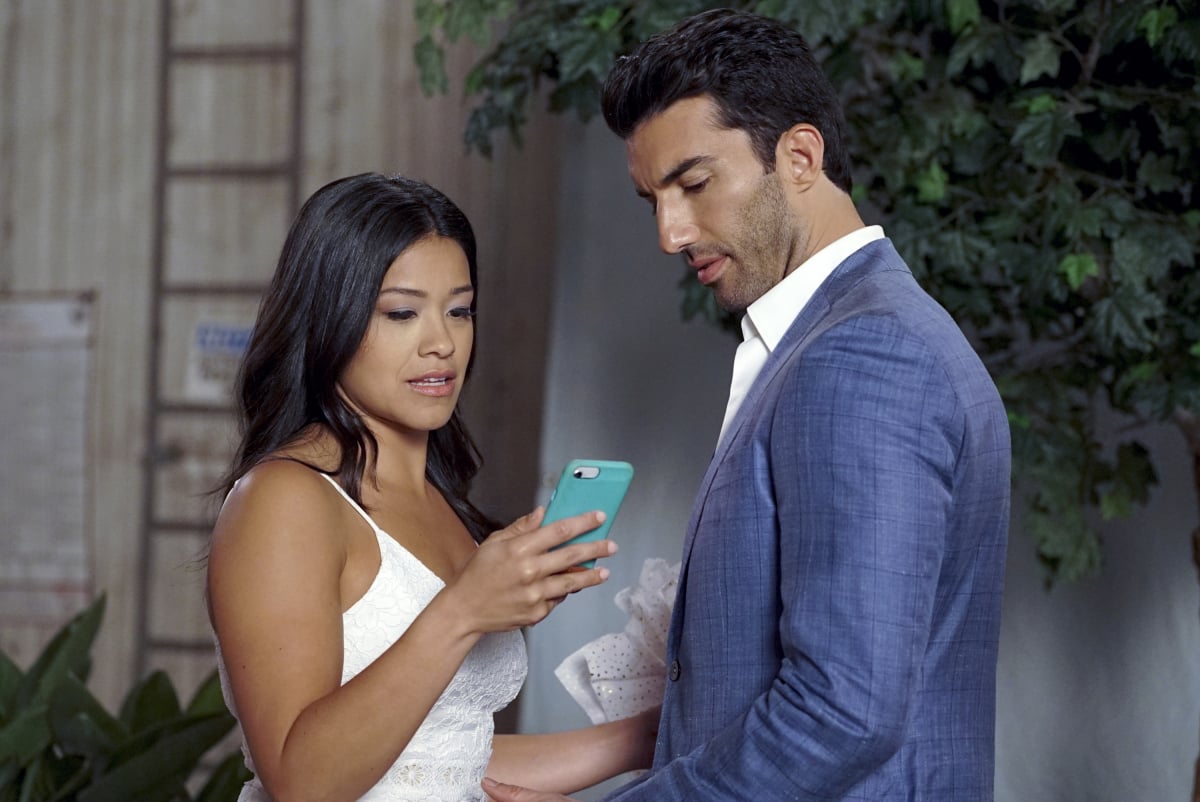 Warning: spoilers for Jane the Virgin below!
If there's anything we can expect after five seasons of Jane the Virgin, it's a proper telenovela ending. As our well-loved narrator explains at the beginning of the series finale, "Chapter One Hundred," all telenovelas wrap up with a wedding, and fans have been waiting ages to see Jane Gloriana Villanueva and Rafael Solano tie the damn knot. Well, rest assured, "Jafael" fans, the wedding does occur. But in true Jane the Virgin fashion, there are some unexpected bumps in the road before the two take their romantic walk down the aisle!
"Chapter One Hundred" begins with our final look back at a young Jane as she, Xiomara, and Alba watch the closing minutes of their favorite telenovela. "Our Jane never loved endings," the narrator explains as Jane laments that the show is ending. "And yet here she was, facing a doozy." Surprise, the doozy is that Xo and Rogelio are moving to New York for the filming of This Is Mars, which, unfortunately, is happening at the same time that Jane is working on publishing her book and her wedding.
But that's not the only thing going on in Jane's or Rafael's world. Not only has Luisa been able to track down Rafael's birth parents, but Jane's also too preoccupied with her book to write her vows, and it's putting a strain on the couple's prewedding bliss. The Luisa situation is resolved when Jane breaks the news to Rafael that his parents were just a regular couple who owned a bakery in Italy and sadly passed away years prior. Though Rafael is visibly saddened by the news, he's bolstered by the fact that his family — which consists of Jane, Mateo, Petra, Anna, and Elsa (and everyone else, obviously) — is still around for him.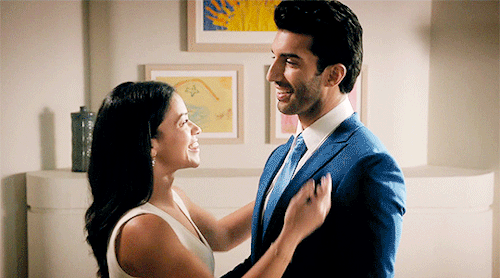 The tension over Jane not writing her vows comes to a head during the couple's engagement dinner. After their friends and family give heartfelt tributes to their relationship (Petra's speech will definitely bring the tears since her relationship with both Jane and Rafael has come so far), Jane is seemingly hit by inspiration and hurries out of the dinner. Rafael assumes she's writing her vows, but instead, the published author has been struck by an idea of how to change the ending of her book and was calling her agent about making the change. The reveal takes Rafael aback — and not in a good way — and later that night, Jane explains that she wasn't worried about writing her vows because she already knew what she wanted to say.
"I think about how lucky I am to be with you every day and I'm so excited about our wedding," she tearfully tells him. "But I'm most excited about our future together. Because it's not like the telenovelas I grew up watching. The wedding isn't the end; our story is just beginning."
It's all terribly romantic, but we still need to get in that final dramatic telenovela fix! So obviously, Raf gets arrested hours before their wedding. Yes, seriously. After racing to the publishers to get them to reprint Jane's book with her new ending, Raf ends up getting busted by the cops for purposefully crashing into a toll's boom barrier. There's a marathon going on, so Jane can't get an Uber to bail him out, so she resorts to bribing a bus driver with $10,000 to skip the rest of his stops and take her straight there. They pick up Raf, swing by to get the rest of the family, and then they all get ready in the back of the public bus! It's seriously just out of a telenovela. Jane, who is glowing and gorgeous, of course, happily declares that she "couldn't be more ready" to get married — which, considering the mess it took to get there, is probably an understatement.
Finally — FINALLY! — Jane and Rafael say their vows before their family and friends, with Alba serving as their officiant. It's beautiful, everyone is crying (including viewers, probably), and the show even manages to sneak in a special surprise confirming who the actual narrator is: an adult version of the newlyweds' son, Mateo!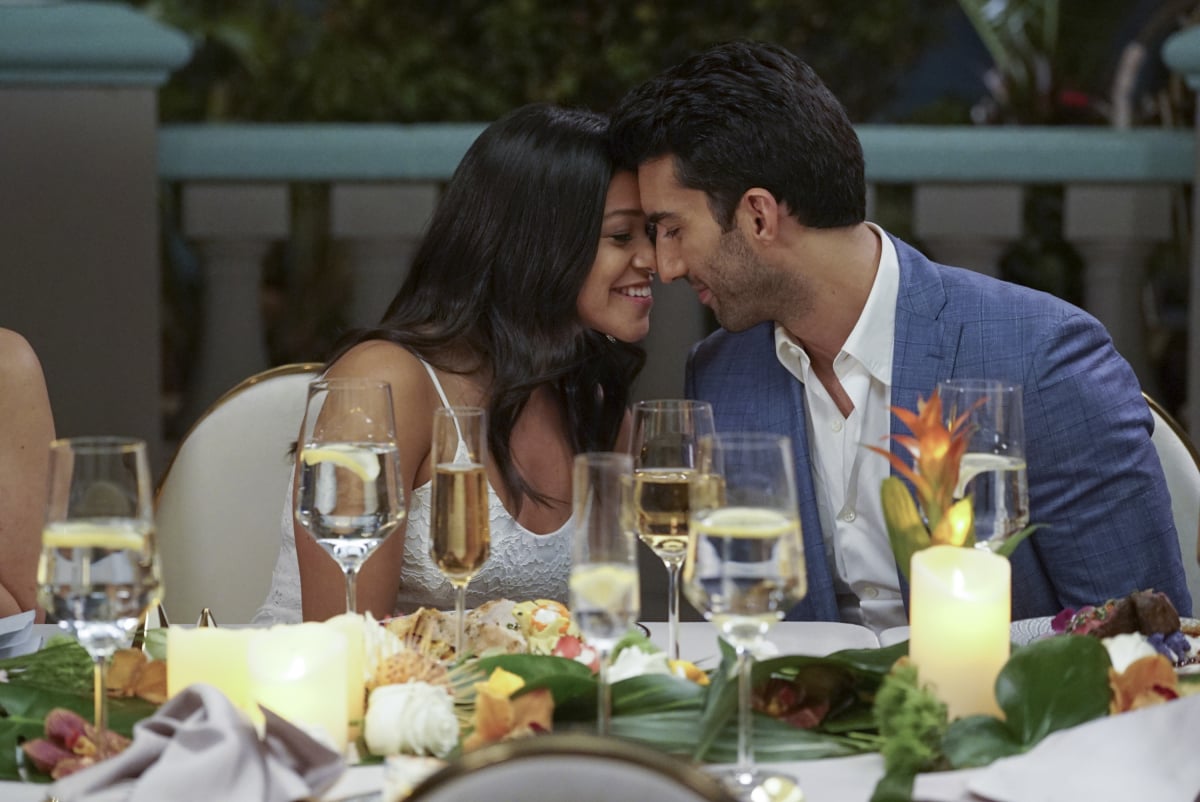 So, after all the insanity that began with an accidental artificial insemination, Jane and Rafael are officially husband and wife. As the finale comes to a close, we end with Jane wrapped up in Raf's arms as they find a quiet place away from the reception. The two are happily loved up, watching the gorgeous Miami sunset together, when Raf asks his new wife what happens in the new ending of her book (since he did get arrested for it and everything). "They make it into a telenovela," she answers. Raf laughs and jokingly asks, "Well, who'd want to watch that?" In an adorably cheeky moment, Jane looks straight into the camera and gives the audience a knowing wink and smile. Touché, Jane the Virgin, touché.