Ed Sheeran Reference in Game of Thrones Season 8 Premiere
Yep, Ed Sheeran Noticed That Nod to His Cameo in the Game of Thrones Premiere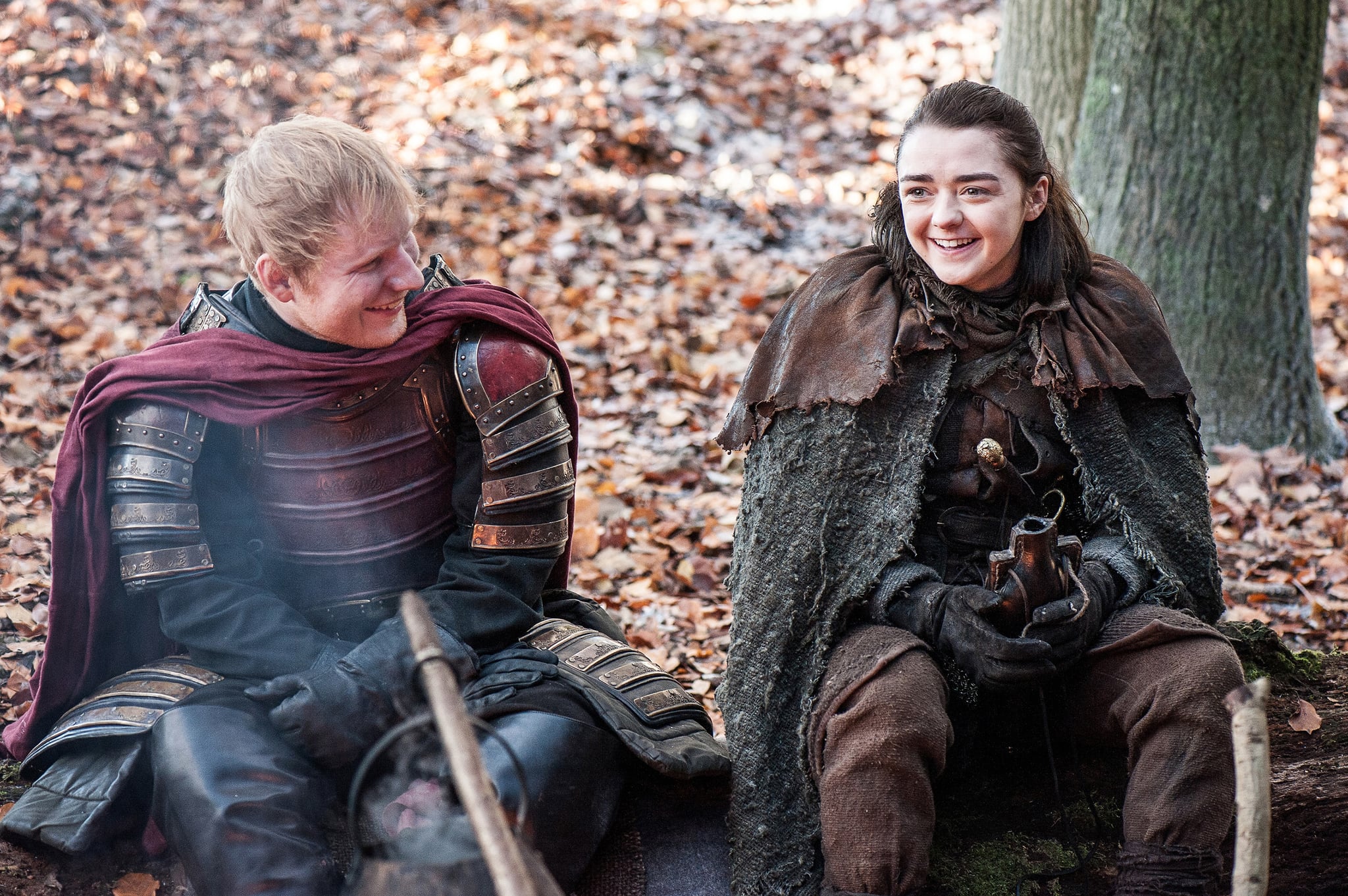 There were plenty of Easter eggs in the Game of Thrones season eight premiere, but one of the more subtle references slipped past even the most eagle-eyed viewers. Remember when Ed Sheeran made a quick but memorable Game of Thrones cameo as one of the soldiers Arya comes across in the woods during the first episode of season seven? Well, in the season eight premiere, while Bronn is in bed with three women, one of them may have dropped a hint about the fate of Sheeran's character — and the singer noticed.
Bronn is, ahem, ready to go, but the women in bed with him are busy gossiping about some of the soldiers they know. At one point, a woman mentions "that boy Eddie," and another clarifies, "The ginger?" The first woman says, "That's him. Came back with his face burned right off. He's got no eyelids now." And then, of course, the important question is asked: "How do you sleep with no eyelids?"
It's a quick exchange, but fans immediately recognized the dialogue as a possible nod to the red-haired singer's character, and Sheeran himself posted a funny response on Instagram Stories. "Thanks @gameofthrones," he wrote, "I knew I was a survivor x."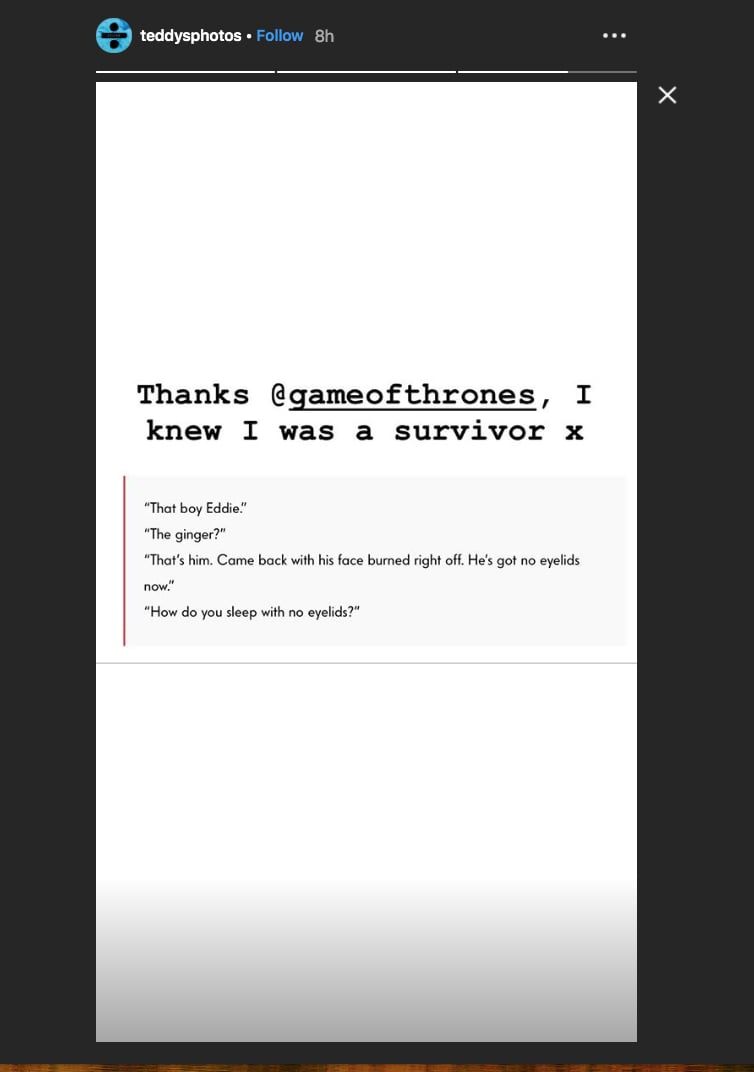 Image Source: Instagram user teddysphotos
Well, his character's a survivor for now, anyway, but TBD on how he'll fare once the battle with the White Walkers goes down and Cersei does who knows what with her army. Uhh, good luck, Ed!