Emily Blunt Quotes About Devil Wears Prada Sequel
Emily Blunt Has an Excellent Reason Why The Devil Wears Prada Sequel Might Be a Bad Idea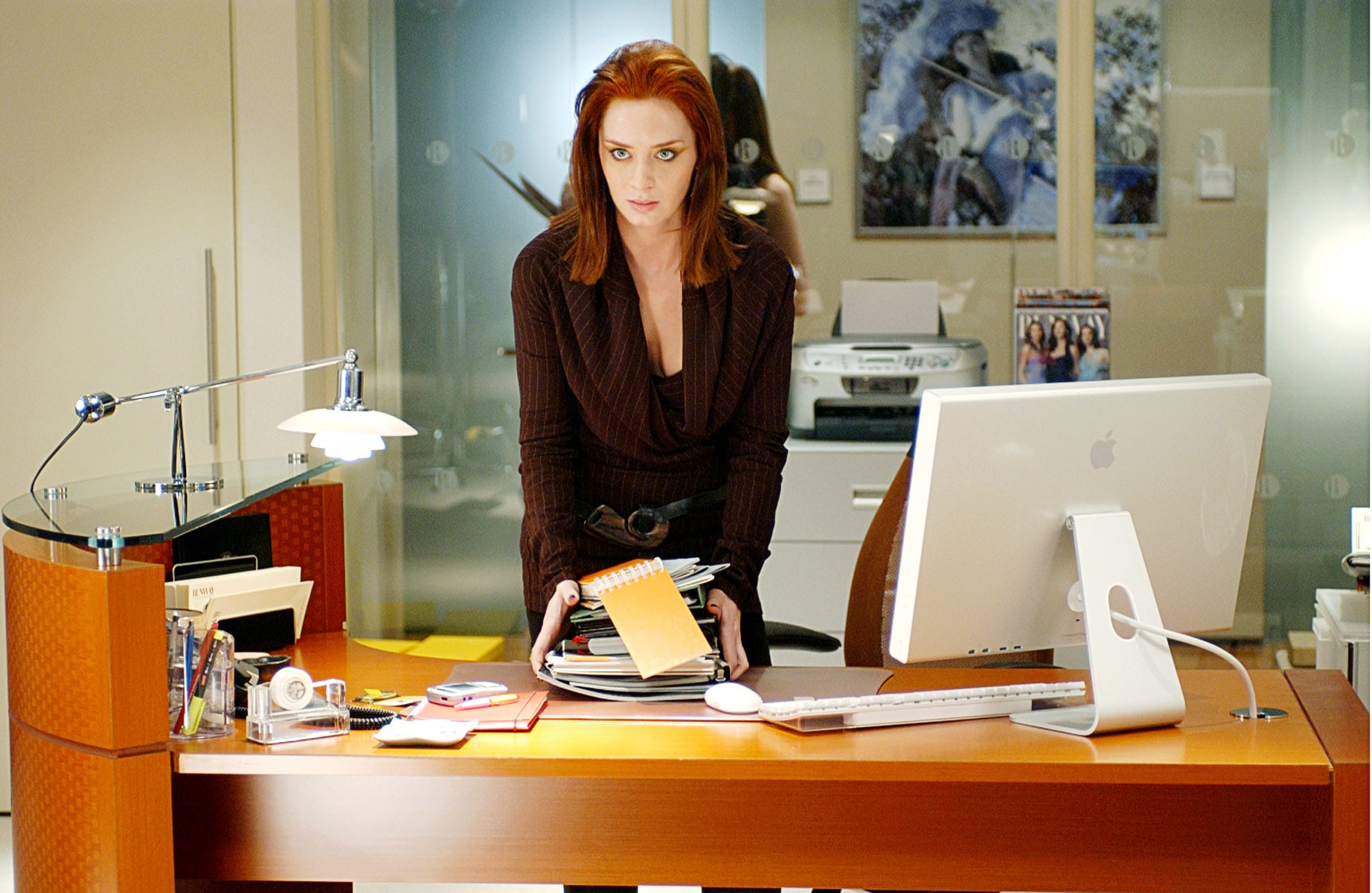 In extremely chic news, Emily Blunt has been busy discussing the idea of a sequel to The Devil Wears Prada. While sitting down with Entertainment Tonight in late March, the A Quiet Place actress was asked about her recent reunion with castmates Stanley Tucci and Meryl Streep at a movie premiere, which naturally had everyone buzzing about the possibility of a second film. The trio played Emily, Nigel, and Miranda Priestly in the 2006 romantic dramedy, which is based on Lauren Weisberger's bestselling 2003 novel of the same name, and they're still close all these years later.
"I mean if everyone wanted to do it, it would be cool," Blunt said. "I'd be down."
Do you hear that? It's the sound of thousands of Devil Wears Prada fans simultaneously throwing their Hermès scarves in the air in celebration. Of course, nothing is even remotely official, but the fact that most of the cast is still close definitely bodes well for another journey into the fictional depths of Runway magazine. "It's so funny because, you know, we don't tend to talk about work that much. You know, actors don't end up talking about work that much," Blunt continued, before noting that Tucci, who's her brother-in-law, confirms that the film still holds up. "I think he saw [Devil Wears Prada] again recently. He's like, 'It's really funny.'"
Of course it's funny, Stanley Tucci. In fact, it's for that very reason that Hollywood's obsession with making sequels could potentially ruin what's already a pretty perfect film, even if the flawless cast returned. Now that Andy (Anne Hathaway) is presumably much further along in her writing career, there's basically zero chance she'd ever be back at Miranda's beck and call, which is part of the fun of watching the original.
Blunt actually touched on those fears during an April interview with People, saying, "I think if everybody did it, I would be up for it . . .I don't know. I almost hope it doesn't [happen] because I think sometimes when you sequel everything kind of dilutes how special the original is."
Regardless of whether or not the sequel actually happens, we're beyond excited for Weisberger's upcoming spinoff novel about Blunt's character, Emily. Andy might have sold her soul to the devil for a pair of Jimmy Choos, but we'd sell ours for more of Emily's scathing one-liners.