Fifty Shades of Grey Trailer Best Scenes
7 Things We Were Excited to See and Hear in the Fifty Shades of Grey Trailer
The Fifty Shades of Grey trailer has arrived, and in the spirit of honesty, I'm just going to admit I've watched it several times. Regardless of your feelings about the book, it's still kind of exciting to see some of the infamous sequences play out in movie form. The movie is set to open on Valentine's Day next year, and though we'll get a lot more looks at it before then, let's just go over the best parts of the intense footage we've gotten so far. Anastasia Steele (Dakota Johnson) and Christian Grey (Jamie Dornan) are about to take over — whether you like it or not.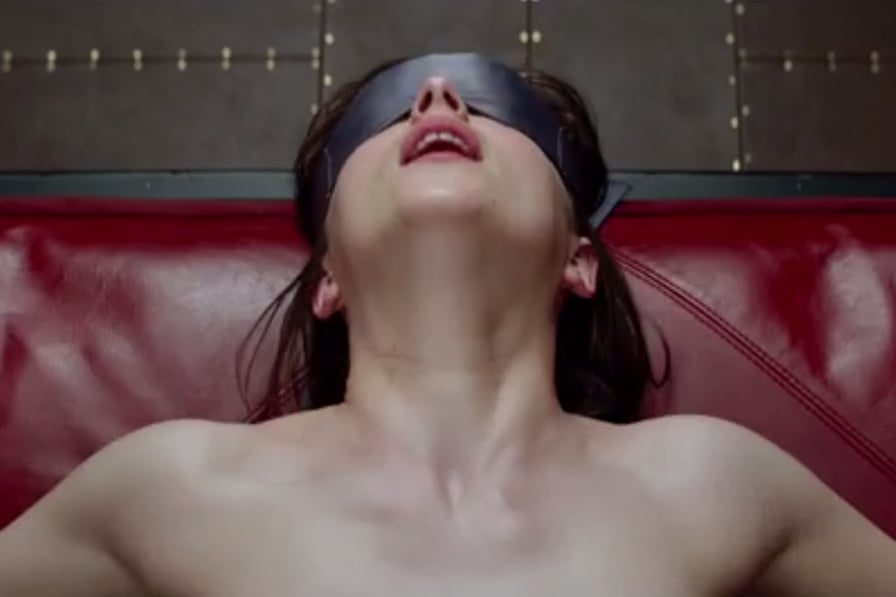 Anastasia's initial interview with Christian. Welcome to Grey Enterprises! This is where it all begins, and there's something kind of thrilling about seeing Anastasia walk through the door. "There's really not much to know about me; look at me," she says. "I am," he says, and we see his face for the first time. Swoon.
The elevator makeout session. Ana does not know what she's in for, and the trailer builds the tension just enough before we finally see them go for a full-throttle makeout session in the elevator. "I exercise control at all things, Ms. Steele," we hear Christian say, right before pinning her up against the wall. I cannot deal.
Beyoncé's exclusive version of "Crazy in Love." We knew Beyoncé was involved with the movie, but we weren't quite sure in what capacity. Now we have an answer: Queen Bey is providing an exclusive version of her 2003 hit single. I'm already obsessed.

Shirtless

Christian. In the latter half of the trailer, when Ana and Christian are, you know, getting busy, Dornan strips off his shirt, and we get plenty of shirtless action. Yes please, more please.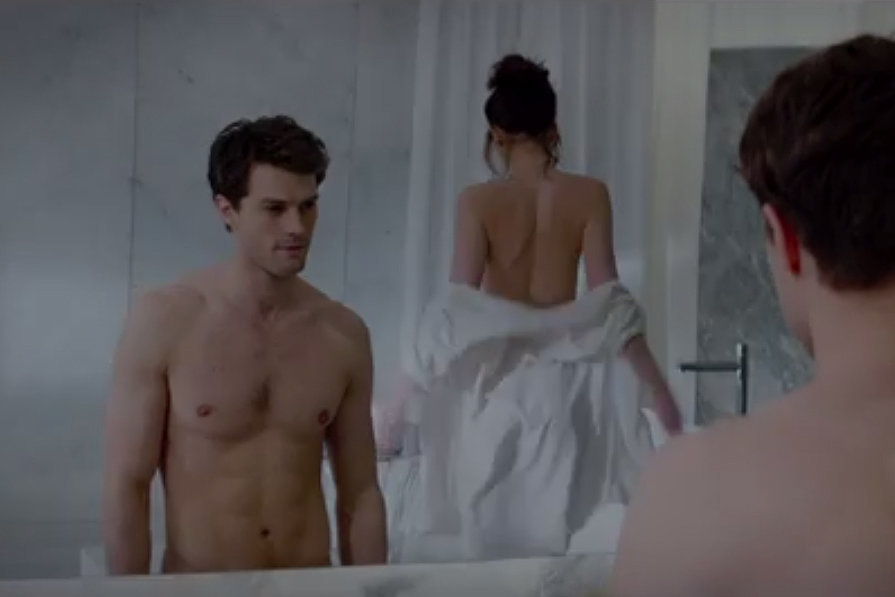 When Ana says, "Enlighten me, then." Girl does not know what she's in for.
When he unlocks the door. Oh . . . snap.
Inside the red room. We only get flashes of what goes on inside Christian's red room — leather handcuffs, whips, blindfolds, ropes — but it's enough to pique my curiosity about how much of Ana and Christian's sexual adventures they'll show in the actual movie.
Now it's your turn — what were you most excited to see from the trailer?