The Following Season 2 Spoilers
Juicy New Details About The Following Season 2
Fox's serial killer series The Following returns for a second season tonight, and there are a lot of changes ahead — dare I say things might be looking up for Ryan (Kevin Bacon)? Alas, this is The Following, so that may not be true, but that was just one of the tidbits show creator Kevin Williamson revealed about season two at the Winter TCA. The stars, including Kevin Bacon, also talked about what we can expect — including a new character who's a 90210 alum!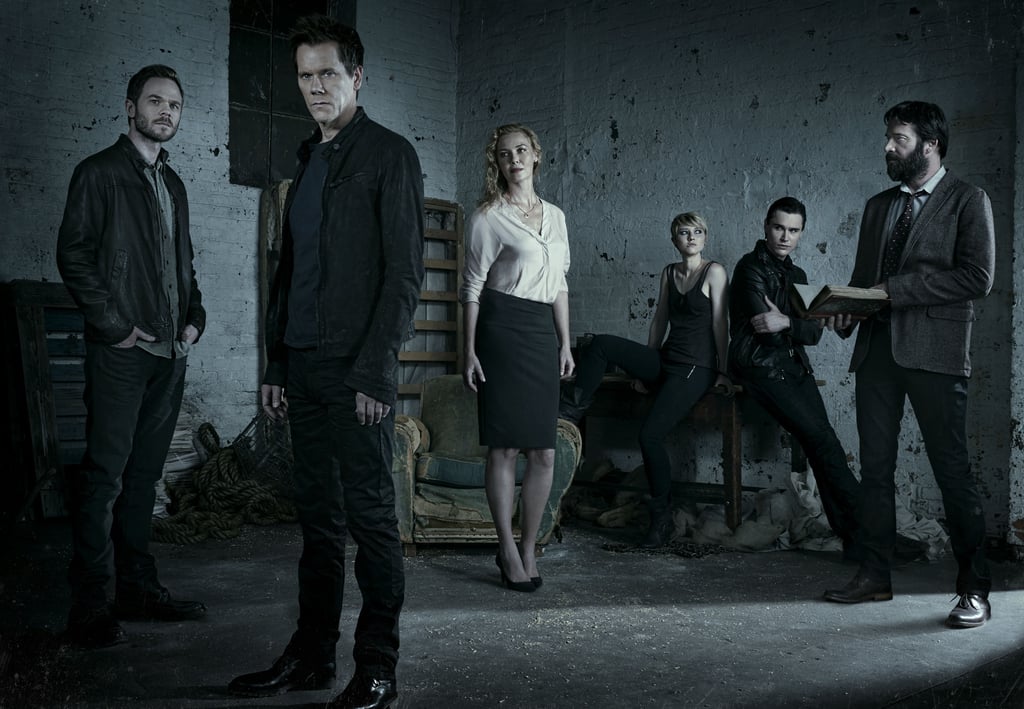 We'll find out what happened to Claire and Joey.
Williamson said the mystery of what happens to Claire and Joey is revealed immediately in season two. The premiere picks up immediately after the events of the first season finale, their fate is revealed before the credits, and then we jump a year forward.
Jessica Stroup has an important role.
Former 90210 star Stroup has joined the cast as Max, Ryan's niece who is an NYC detective. Stroup said she had more in common with Max than her 90210 character, Silver, describing Max as "someone who is athletic and has a real strength to her when it comes to fighting crime — not that I fight crime on a daily basis," she joked. Cutely, Stroup admitted that she auditioned with 15 to 20 other women and was sure she wouldn't get it, worried she wasn't the "cop-looking type." Williamson disagreed, saying, "I thought she was the only one who looked like she could hold a gun."
Ryan might be in a better place.
Stroup's character Max will be important to Ryan's state of mind, as Williamson said Ryan has forged a relationship with her and has also gotten closer to Mike (Shawn Ashmore). This season, "Ryan creates a family for himself; maybe this year he might see a little hope, see a reason to live," Williamson said, adding that his alcoholism will be less of a focal point. But don't go thinking everything will be sunshine and puppies. "Of course," Williamson said ominously, "the followers come calling."
Joe's back.
We knew Joe (James Purefoy) would have to come back, but his intentions this season are still kind of a mystery — though, as the preview has shown, we see his followers in those creepy Joe Carroll masks.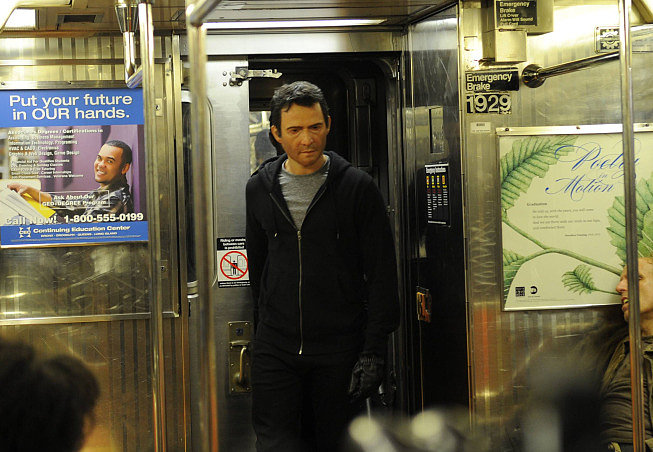 Bacon piped up to talk about Ryan this season, saying, "Seemingly I have lost my obsession for Joe. . . . He is no longer burning inside my heart in the way that he was in season one." However, Bacon readily admitted that won't be the case for long. "Truth is, he is incurably important to me." Bacon added that Joe is, "sadly, the most important thing in my life."