Foreshadowing of Zoe's Death on House of Cards
Why We Should Have Seen Zoe's Shocking Scene Coming
House of Cards' second season got off to a shocking start with a big scene that involves Zoe Barnes (Kate Mara). While we're still reeling from the event, we can't help but think back to some hints that this was coming. If you haven't seen the first episode of the second season, turn back now, but if you have, keep reading.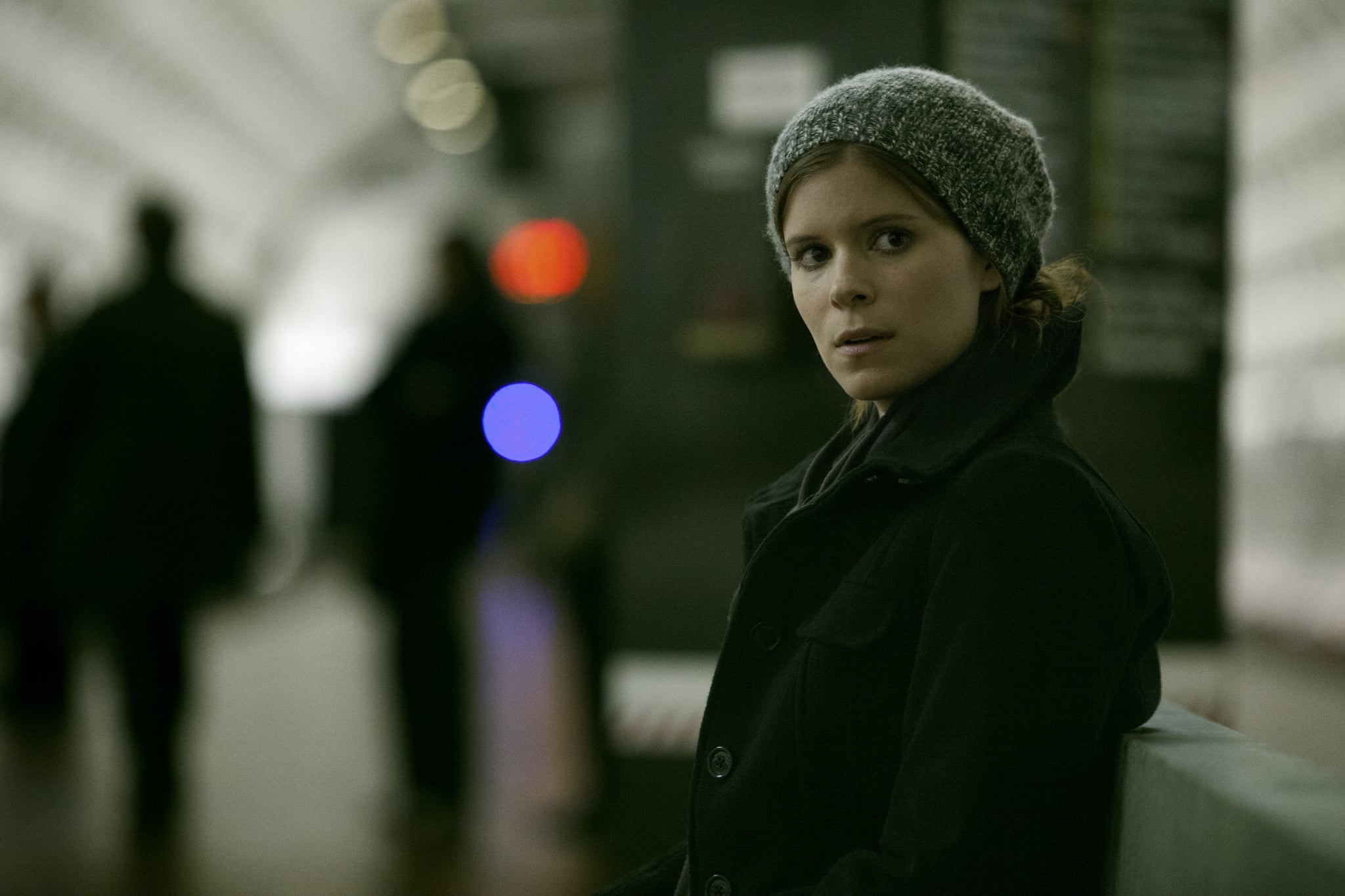 Francis Underwood (Kevin Spacey) kills Zoe in the second season by pushing her in front of a moving train during a secret meeting at a train station. At this point, the pair's relationship is strained, but Zoe is attempting to show Francis that she is willing to work with him again, despite turning against him in the first season. While everyone watching the episode must have let out a collective gasp at the unexpected turn of events, there were clues as to what was happening even from the first episode of the series.
It Happened in the British Series
First, the most obvious clue: Netflix's House of Cards is based on the the 1990 British miniseries of the same name, which in turn was based on a novel by Michael Dobbs. Zoe's character is based on Mattie Storin (played by Susannah Harker), who is killed in the final episode of the series when the British Francis (Ian Richardson) pushes her off of a roof. Interestingly enough, the UK version ends with an unseen person finding Mattie's tape recorder, which she secretly used to record the pair's final conversation and her death.
Frank Brought Zoe to the Subway Station Before
In the second episode of the first season, Frank asks Zoe to meet him in a subway station after she had successfully planted his story about secretary of state hopeful Michael Kern. As with the season two premiere, the pair's conversation ends right as the train approaches, at which point Frank says to a distracted Zoe, "Don't miss your train, Miss Barnes. It's the last one tonight." Watch a clip below.
"Metro Is Killing Me"
An eagle-eyed House of Cards fan on Reddit spotted a foreshadowing piece of dialogue between Zoe and Francis from their first meeting during the first episode of season one. At the time, Zoe is still working for the Metro section of the Washington Herald and desperately trying to move up. In the scene, Francis asks, "Metro is killing you, huh?" Zoe replies: "Yes, Metro is killing me."
Francis Is Always Throwing Away People
In the 13th episode of the first season, Francis delivers a classic line while talking with Remy Danton (Mahershala Ali), saying, "I don't use people unless I can throw them away afterwards." At this point we already know about Francis's ruthlessness and his role in Peter Russo's death, but we don't know yet that he would literally throw Zoe away once he was done with her.
The Showrunner Has Been Planning It Since Day One
OK, so we had no way of seeing this one coming, but it's interesting to note that this death has been in the works from day one. In a recent interview, creator Beau Willimon revealed that Zoe's death had been planned since the beginning of the series. "It was always on the cards," he said, "The decisions of where to go with Zoe's story ultimately were made before we even began writing season one in earnest." This was probably due to the storyline being in the UK version.
Source: Netflix