Will and Grace Reboot Details
Oh My Cher! Here's Everything We Know About the Will & Grace Reboot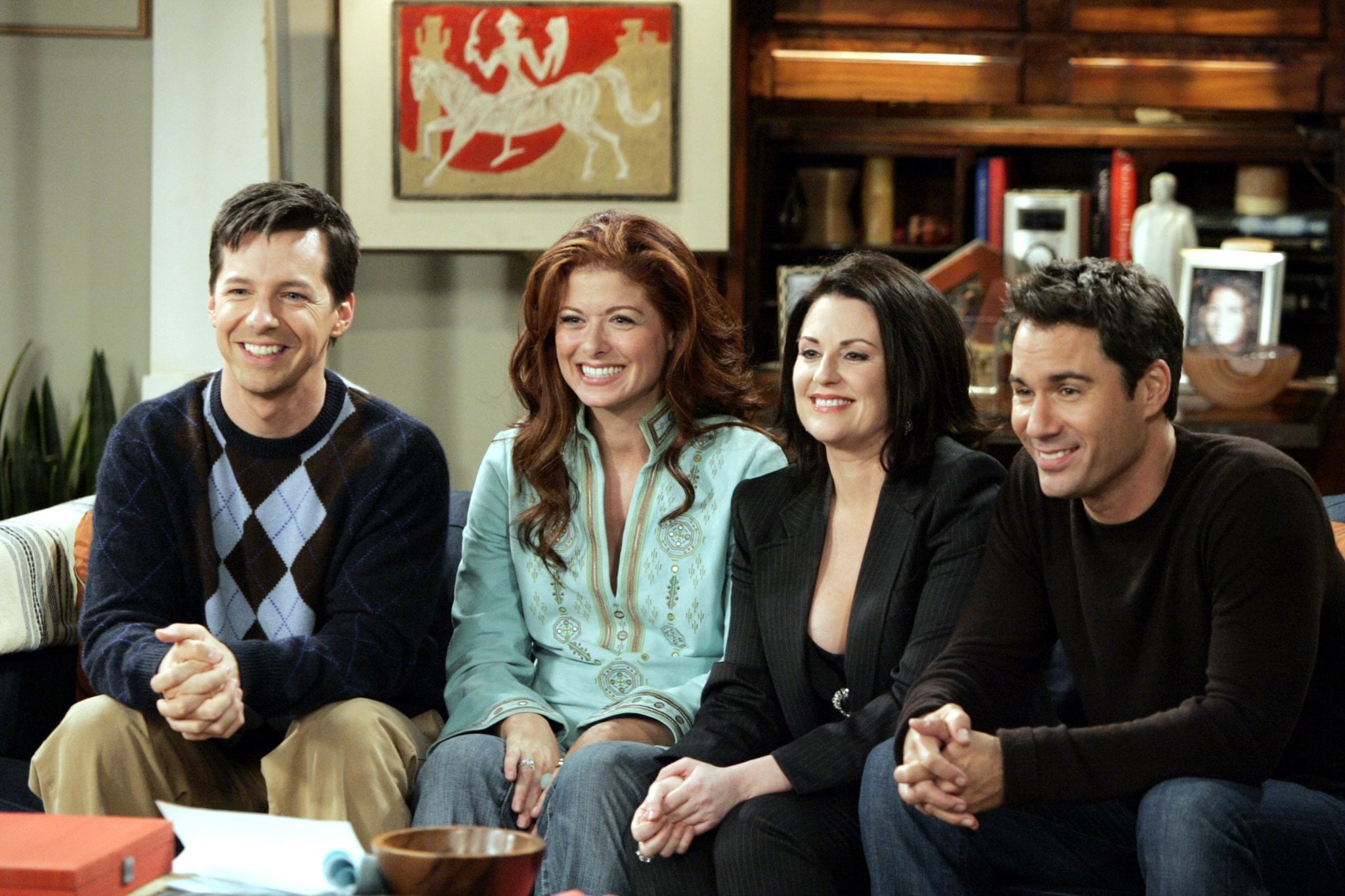 Nearly 11 years after its final episode, Will & Grace is returning to TV with a 16-episode run on NBC (and later, a second season!). Try to suppress your skepticism; series creators David Kohan and Max Mutchnick are returning, along with director James Burrows. Not only is the original production team on board for the reboot, but all your favorite characters will be back in action as well. And if their viral reunion in 2016 for the presidential election was any indication, it's sure to be filled with even more ridiculous Karen Walker quotes and hilarious moments between the whole cast.
The Cast
Sean Hayes, Eric McCormack, Debra Messing, and Megan Mullally are all returning! Messing also confirmed the return of her onscreen husband Leo (Harry Connick Jr.) with an Instagram photo in August, writing, "Time to swooooooonnnnn. Yup! He's backkkkkkkkkkkk. That southern gentleman that stole all of our hearts- @harryconnickjr . There will never be another Leo.❤️" We have our fingers crossed for more exciting guest stars, but nothing has been announced yet.
The Time Jump
Instead of picking up right after the final episode of the original series, the producers have decided the flash-forward from the 2006 finale never happened. The reboot will take place in present day, and Will and Grace are both single again, neither has kids, and she's living in his apartment. Since Leo is back, it's still unclear what the status of his and Grace's relationship will be.
The Jokes
Will the comedy be able to retain the edgy humor they perfected when it was first on the air? During an interview with The Daily Beast, cocreators David Kohan and Max Mutchnick confirmed that they're trying to make the revival as "woke" as possible. "There are jokes that we would have made 12 years ago that we won't make today. And there are things that we can say today that we couldn't back then," Mutchnick explained. "That's happening and we've put a lot of it down on paper already. It's come out of us very naturally and it doesn't really feel like we're pressed or pushed in the writing, because I think we're staying very true to ourselves and what the show is. The characters grew at the same rate."
The Second Season
Since the first season has yet to premiere, we obviously don't know much about season two, other than that it's happening (yesss!). It was recently announced during NBC's TCA Summer press tour that the highly anticipated reboot will definitely return for season two! Bring it on, Karen Walker.
The Pictures
Here we come! #WillAndGrace @nbc pic.twitter.com/0KGcqzyUJn

— Sean Hayes (@SeanHayes) May 5, 2017
The main four cast members have shared tons of pictures on social media. They appear to be as happy as we are that they're back together!
The Poster
We're all in for all-new episodes of #WillAndGrace, starting Thursday, September 28 at 9/8c on @NBC. pic.twitter.com/yTvqHrQtDC

— Will & Grace (@WillAndGrace) July 6, 2017
The Trailer
The Premiere Date
The limited series will debut on Sept. 28 on NBC!