Will Hannah B. Be the Next Bachelorette?
4 Valid Reasons Why Hannah B. Will Be the Next Bachelorette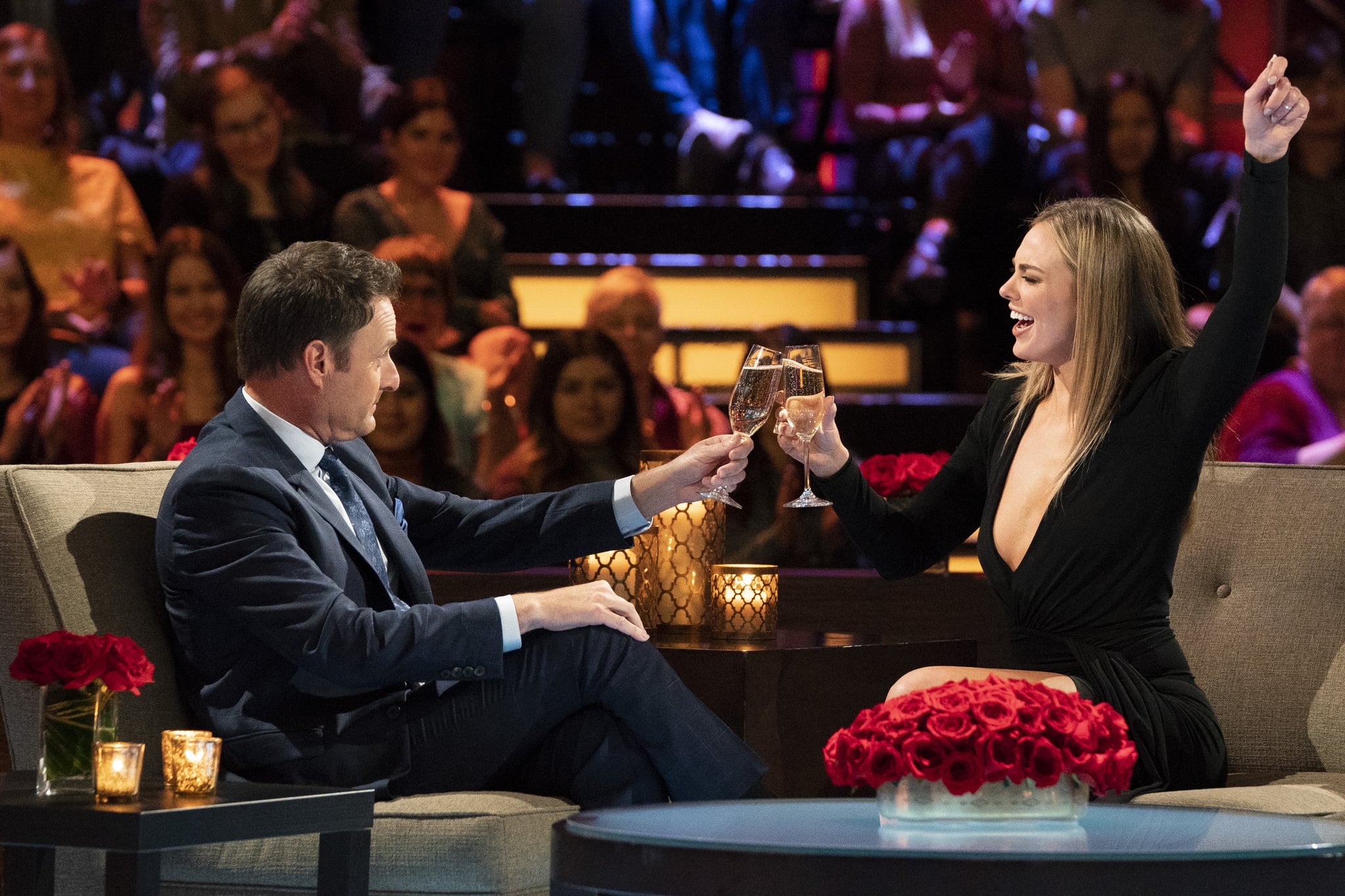 As Colton Underwood's season of The Bachelor wraps up, theories have poured in about who will be the next Bachelorette. After getting the first one-on-one date with Colton and finding herself at the center of one of the season's biggest rivalries, Hannah Brown has Bachelor Nation's praise as one of the biggest contenders for The Bachelorette. With Chris Harrison raising his glass to Hannah B. during the Women Tell All special, and former Bachelor contestant Ashley Iaconetti admitting her "girl crush" on Miss Alabama, it's time to dive into all the reasons Hannah B. could be the next Bachelorette.
She had her own bit of drama on The Bachelor
Before competing against each other for Colton's heart, Hannah and fellow contestant Caelynn Miller-Keyes competed for the title of Miss USA in 2018. Hannah, Miss Alabama 2018, and Caelynn, Miss North Carolina 2018, were pageant roommates with a ton of tension between them that carried into the Bachelor mansion. During the second episode of Colton's season, Caelynn explained, "We were super close, and then she was not happy that I was first runner-up. She was mad she didn't place. For sure, there were a lot of hurt feelings. With Hannah, there's a facade, and then it starts to crumble. Hannah kind of snapped." During the Women Tell All, it appeared that the two ladies have moved on from the past and are in an OK place, but we'll never forget Hannah's roar.
She's not afraid to be in the spotlight
As Miss Alabama and the self-proclaimed "Alabama Hannah," the 24-year-old interior designer is no stranger to the spotlight. According to the Alabama NewsCenter, she's competed in pageants since she was 15 years old and said doing so has "really amplified me as a person." Hannah added, "I have been able to talk to really anybody from all aspects of life. [Pageantry] has given me a lot of confidence in times when there is both positive and negative light shed on me." Yep, she can definitely handle being in the spotlight!
She's said she's open to the role of The Bachelorette
Colton sent Hannah home after introducing her to his family, and while it didn't work out for the two of them, she's not giving up on her hopes of finding love. "Ultimately, he didn't feel the same way I did and I want somebody to feel the same way about me as I do about them . . . He wasn't my person. I think he's a great guy and I want the best for him and I want the best for me too," she told Entertainment Tonight after filming the Women Tell All. "I did evolve so much as a person on the show. I came in so terrified of what this thing was and if I wanted to be vulnerable with producers, with the girls, with Colton. And then by the end of it, I laid it all out on the table."
When asked if she would want to be the next Bachelorette, she said, "I would love to have the opportunity to continue on shedding that layer of just trying to be whatever I think people want me to be and just being myself. I think I really believe in this process and I do think you can fall in love here and be in love and find your person. So, if it could be me, that would be great. I'm really sincere about it."
Chris Harrison toasted to her finding "fierce love"
During the WTA episode, Hannah B. and Chris re-created her toast with Colton from the season, and he seemed really committed to her journey to find love. "Here's to you finding fierce love," Chris said with the clink of a glass.